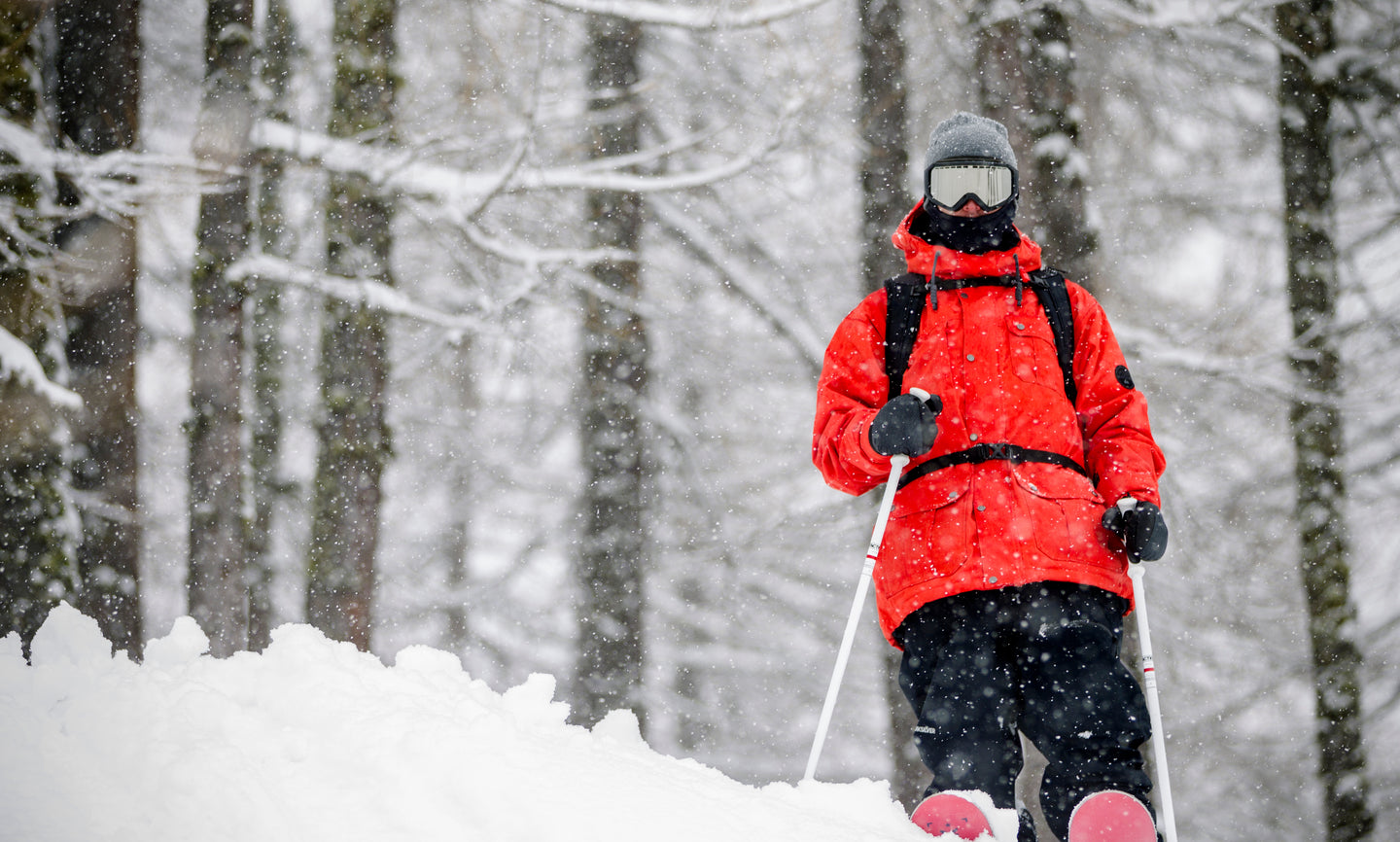 CANDIDE THOVEX
Looking back on a decade.
2012
Candide signs with Faction Skis
Faction and Candide agree to team up with the shared view to create a new generation of lightweight skis for all aspects of freeskiing, from park to backcountry to freeride. The start of a 10-year journey begins.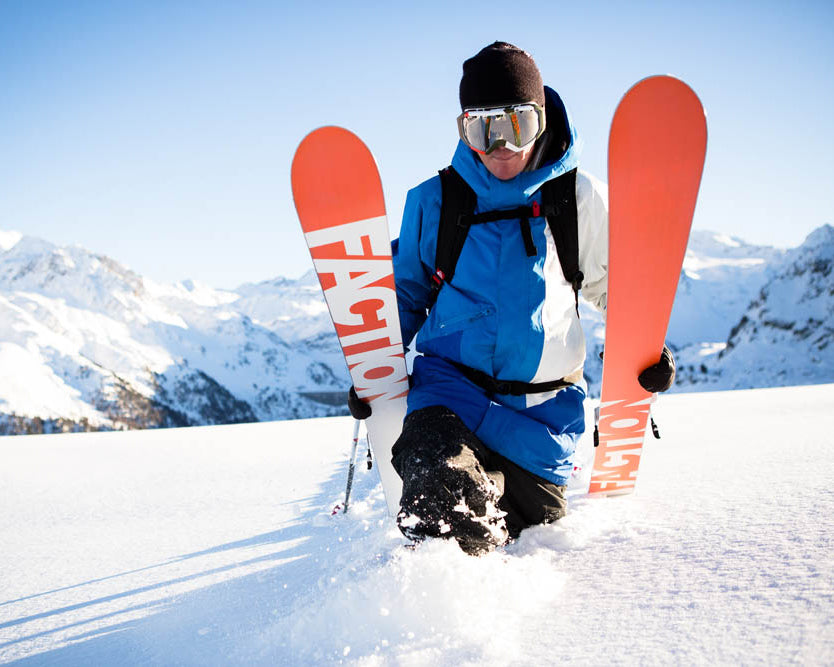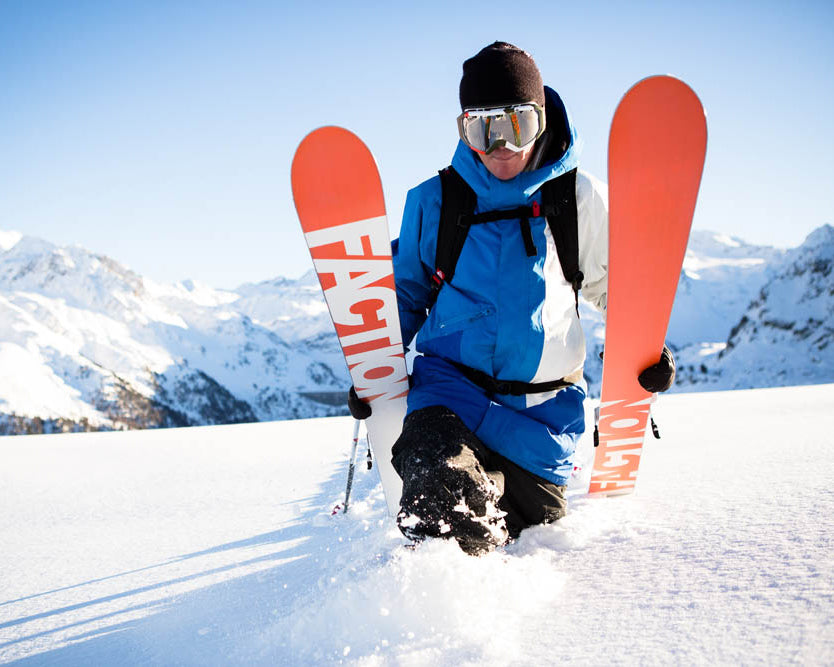 2012
First Faction CT pro model skis are unveiled
The collection includes the park-specific CT 1.0, the backcountry / all-mountain CT 3.0, and the CT 0.5 for the groms. The models feature innovations such as flax and recycled-PET construction. The skis were among the lightest in their respective categories.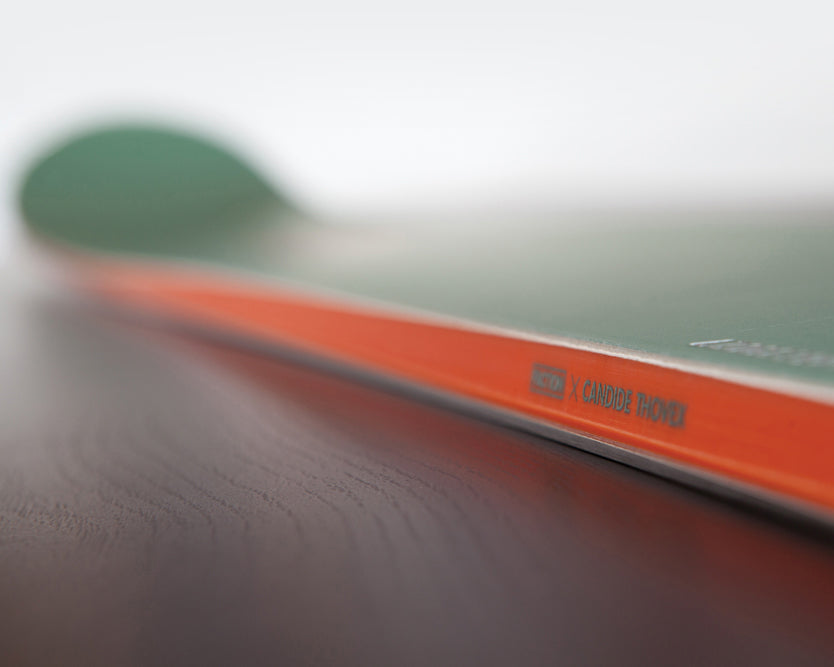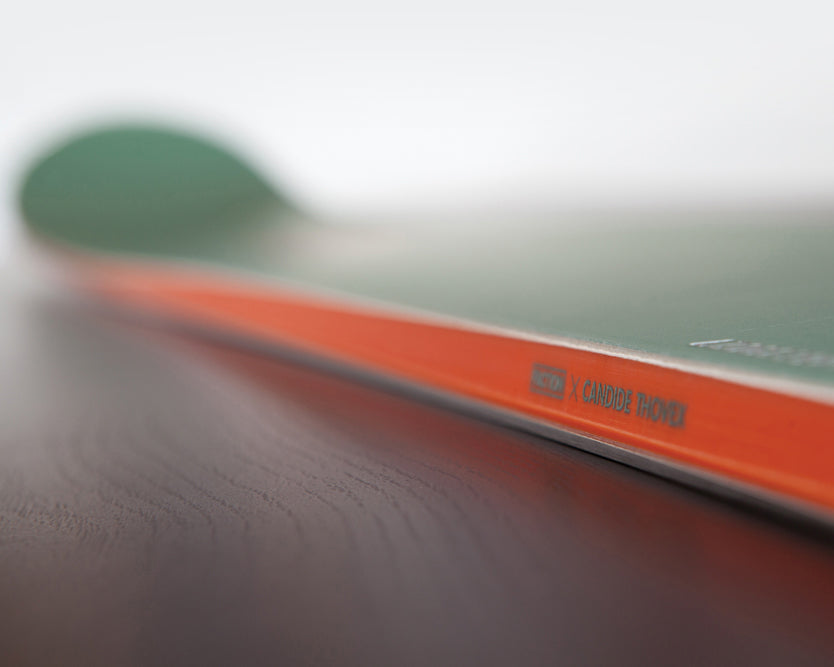 2012
CANDIDE UNVEILS "FEW WORDS"
Candide unveils his film, "Few Words." The film wins Best Cinematography and Best Documentary at the Powder Awards in Utah. Candide wins Best Male Performance and the coveted Full Throttle Award, also awarded by Powder Magazine.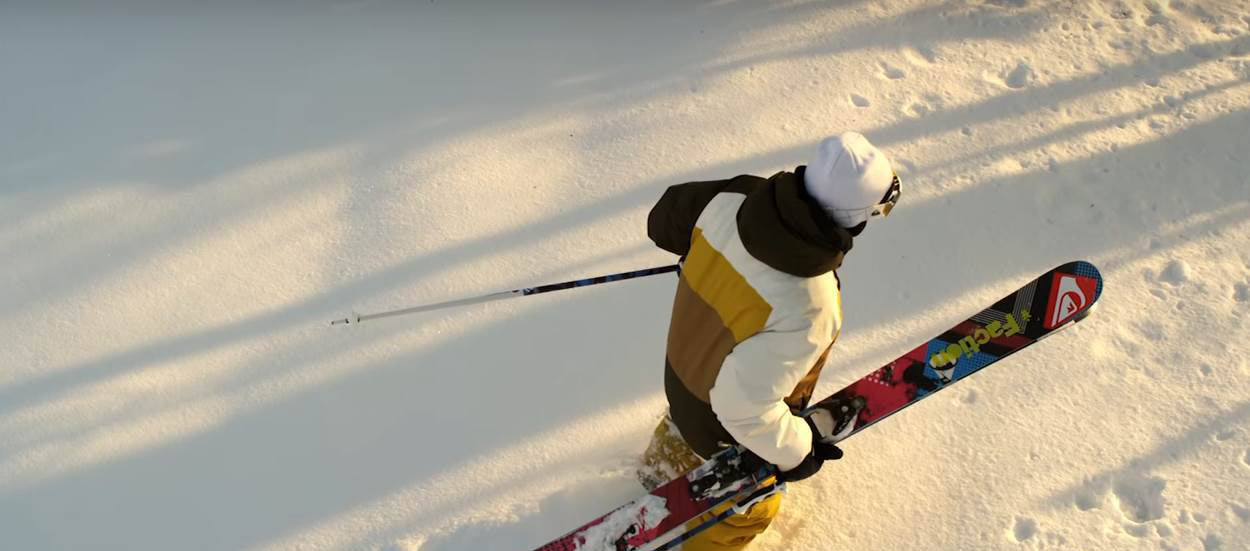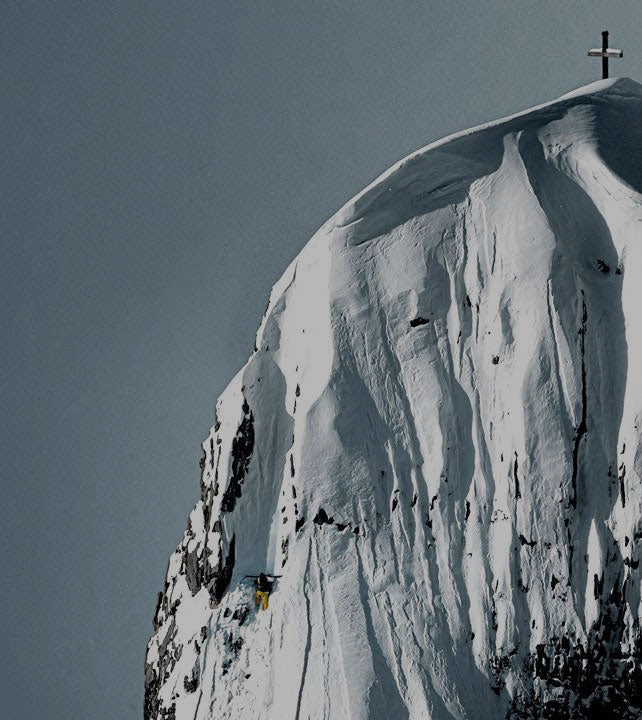 2012
"Few Words" Sell Out World Tour
The film sells out live shows in 24 countries before dropping on YouTube, garnering millions of views and solidifying Candide's remarkable story in freeski lore. Here Candide and Faction Co-Founder Alex Hoye celebrate the beginning of a 10-year relationship at one of several world tour premieres they attended together, this one in Faction's home, Verbier.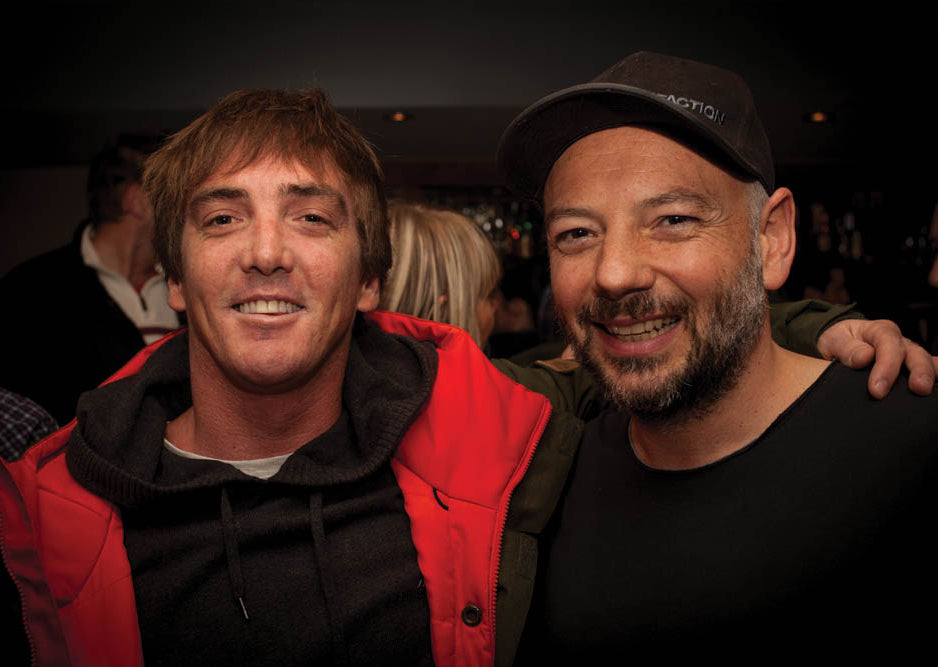 2013
"One Of Those Days" breaks the internet
Candide releases the web video that forever changes the world of freeskiing, and shifts how we see the mountain. The "POV" film showcases Candide skiing his home mountain of Balme in super-human mode. Amassing tens of millions of views, it is the first in a series of videos to go viral.
Watch here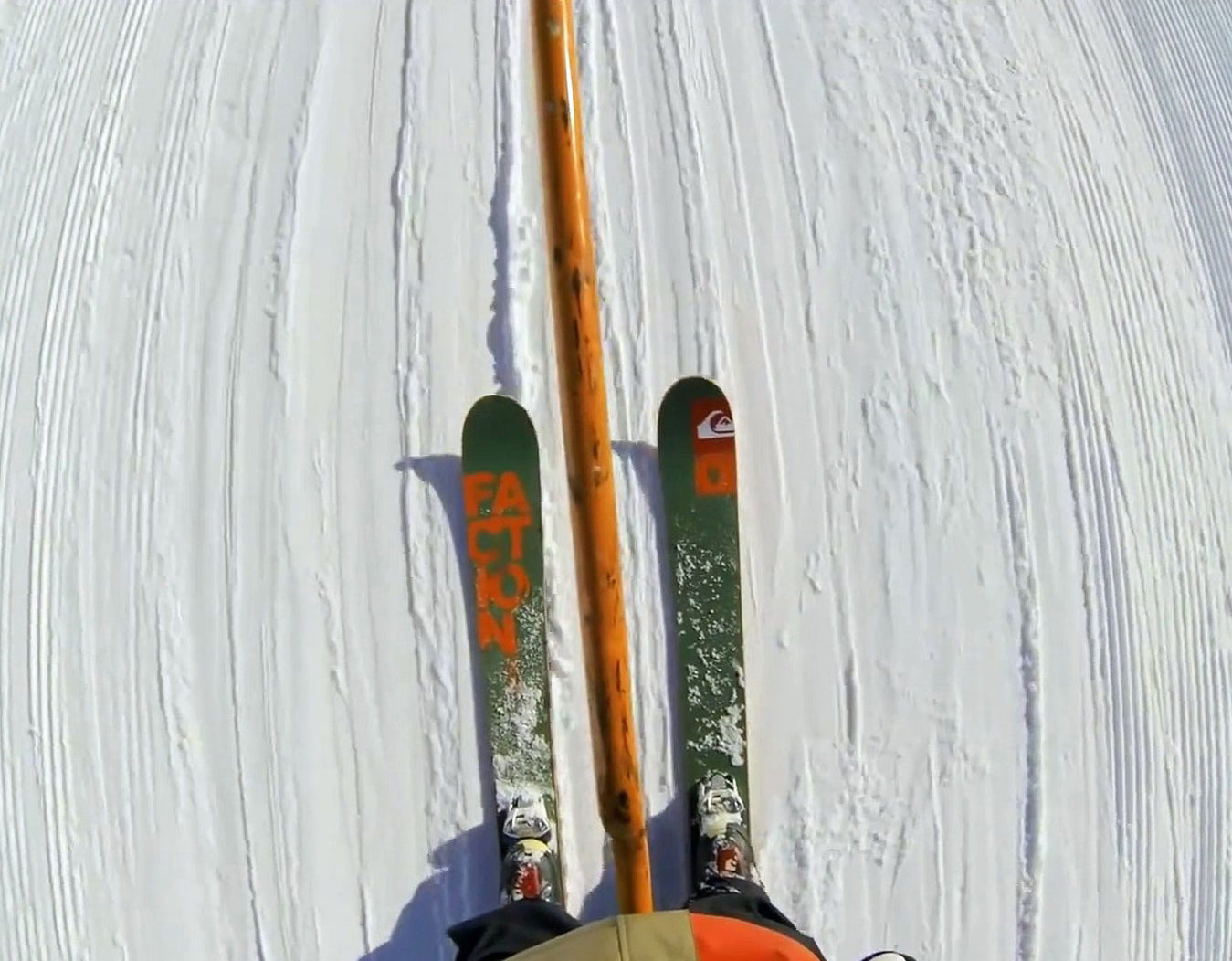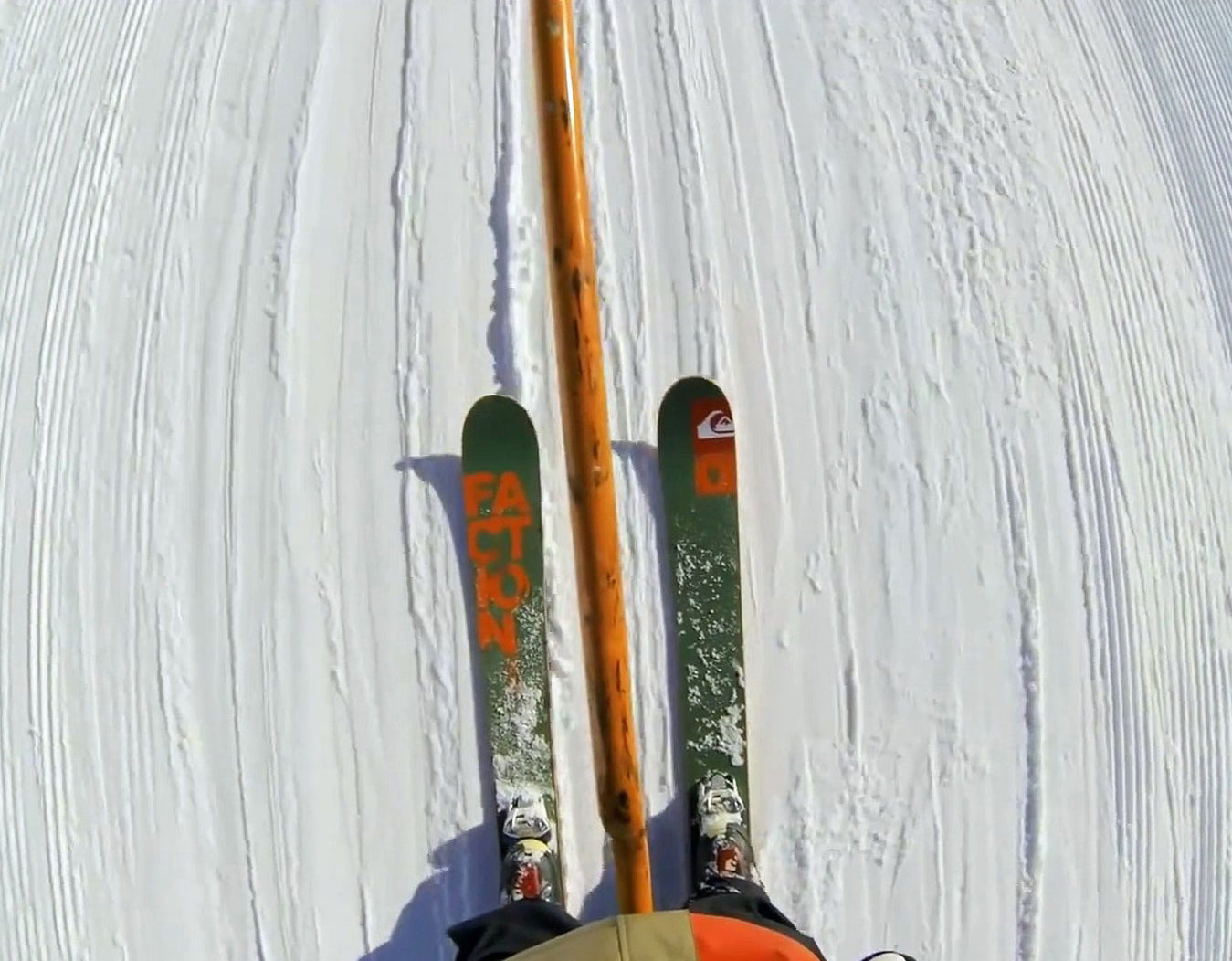 2013
The award-winning CT 4.0 arrives
Candide works hand-in-hand with Faction to construct the first CT 4.0. A nearly symmetrical shape, coupled with a super-lightweight construction and stiff tips and tails allowed Candide to fully express his style of skiing. Here Candide and Faction co-founder Tony McWilliam review the 4.0's lightweight cores.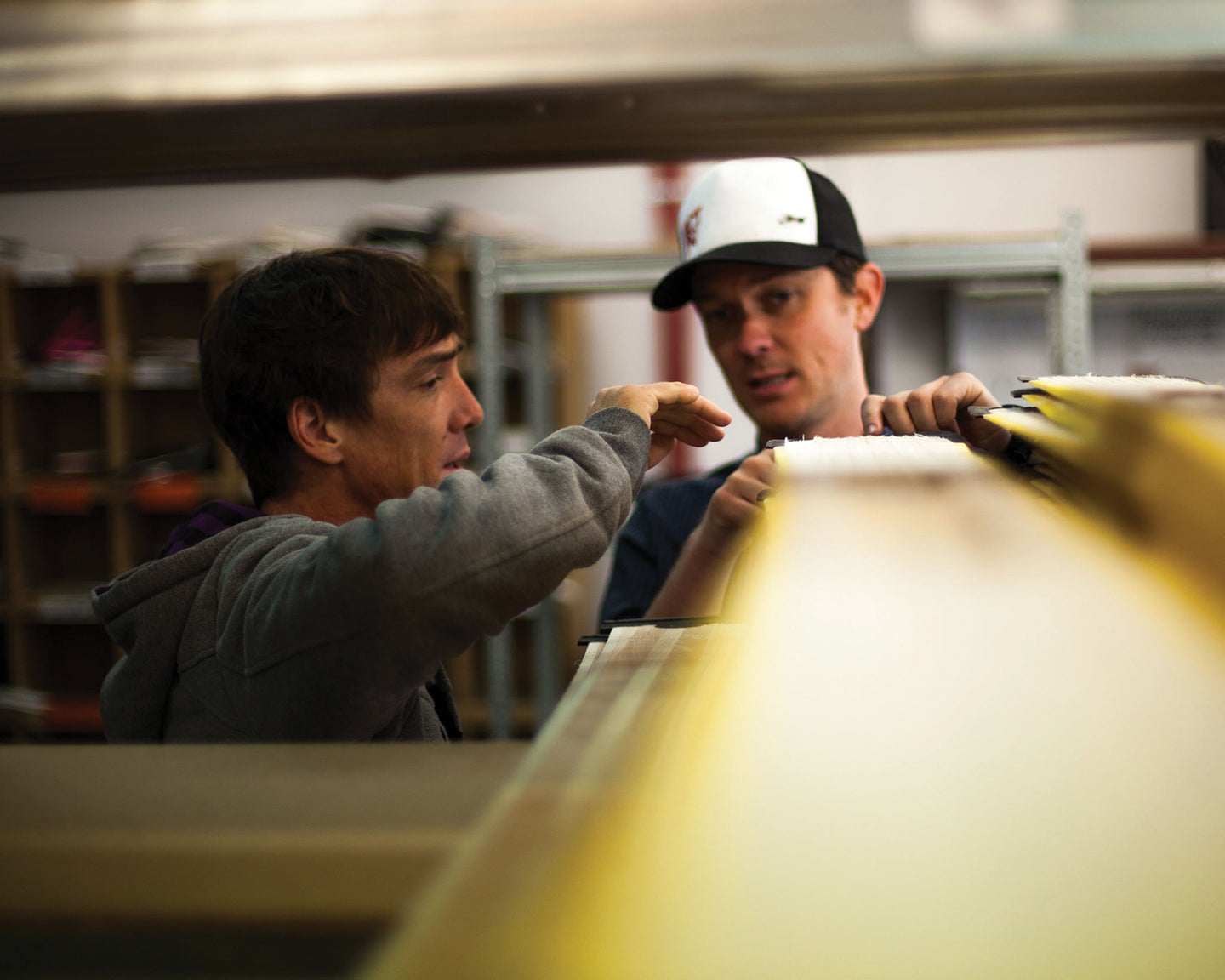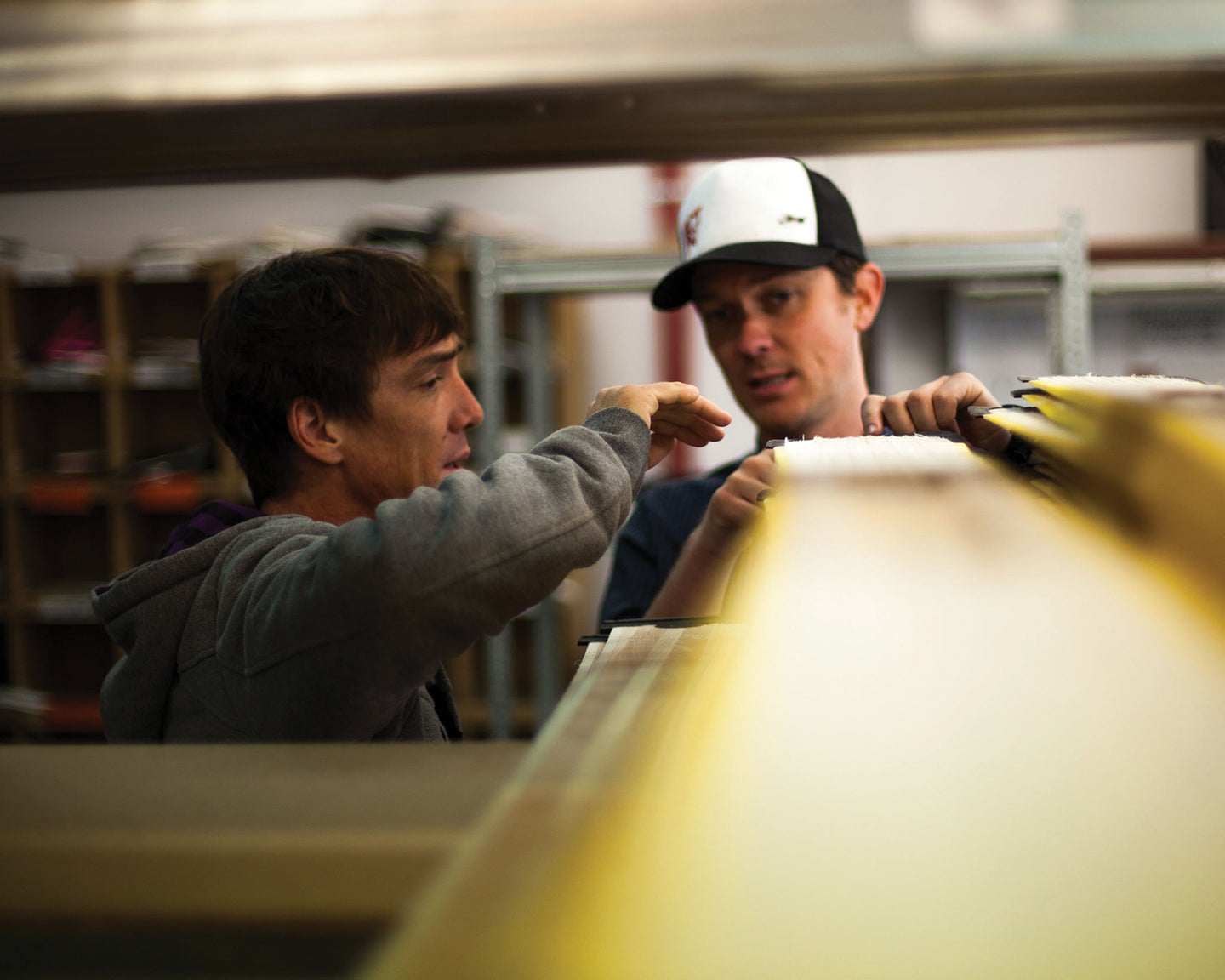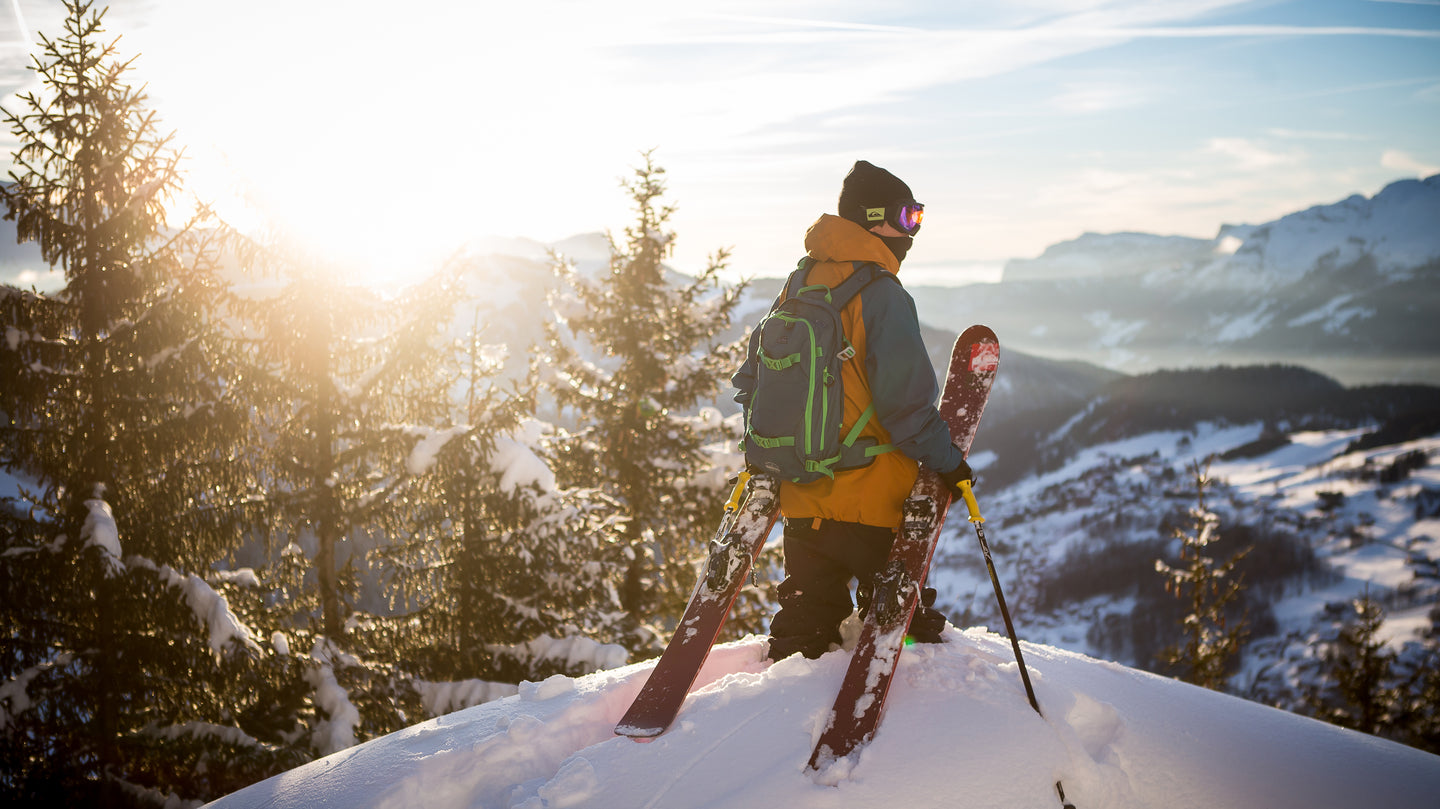 The ski goes on to become Candide's favorite model of all time, and his ski of choice for the next nine years.
2014
Candide Opens S01E01 of WATFC
The first webisode in a series that spans three years goes live, marking the unofficial start of Faction's deep commitment to quality filmmaking. Candide opens the proceedings by slaying the Breckenridge snow park in signature form.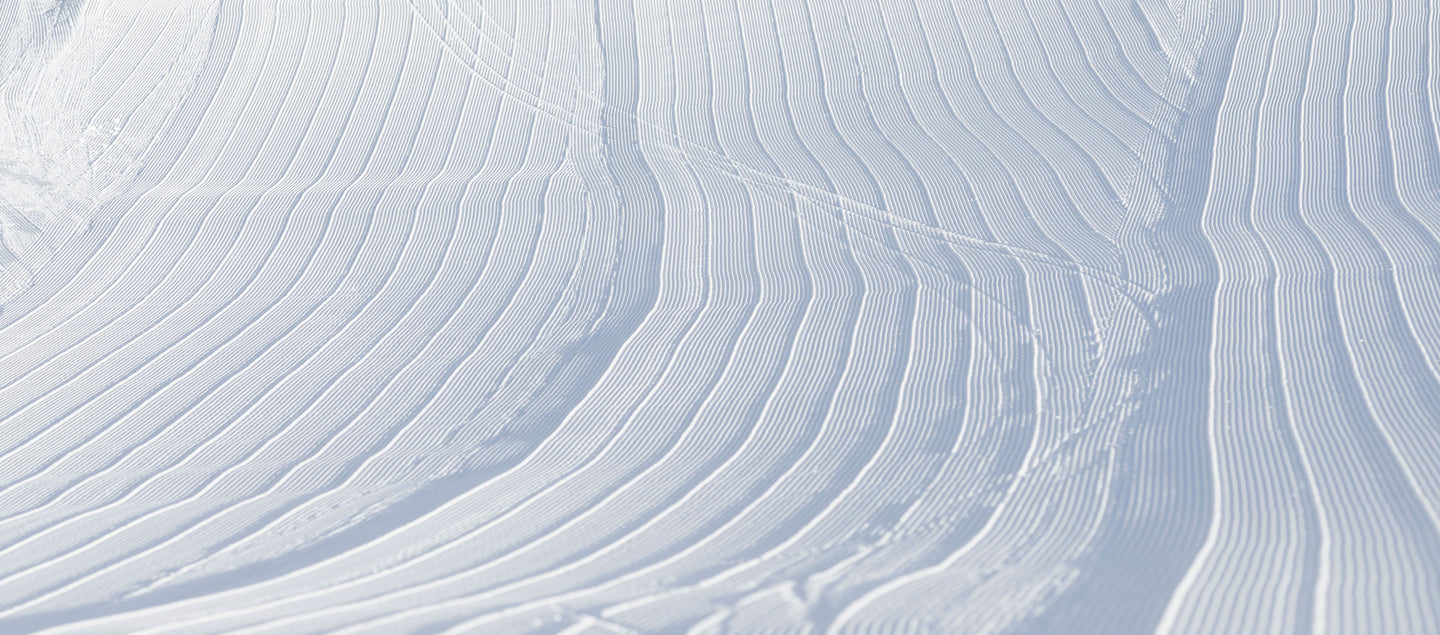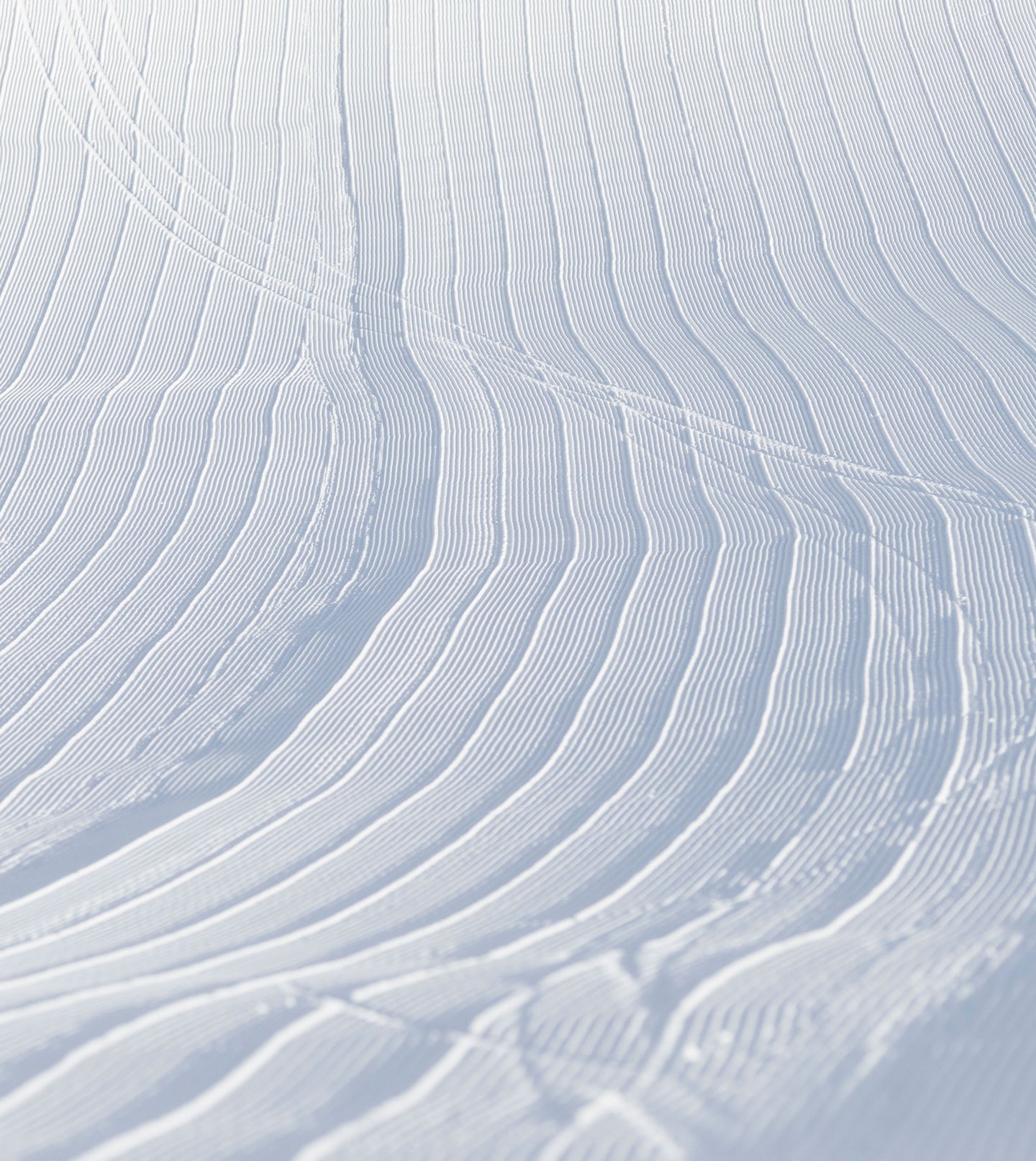 2014
Candide invites us home for S01E03
Candide hosts the full Faction team for a full-throttle spring session in Balme. The edit showcases sunsets, hand-shaped booters, and Candide going absolutely huge. The memorable episode caps off the inaugural season of WATFC.
Watch here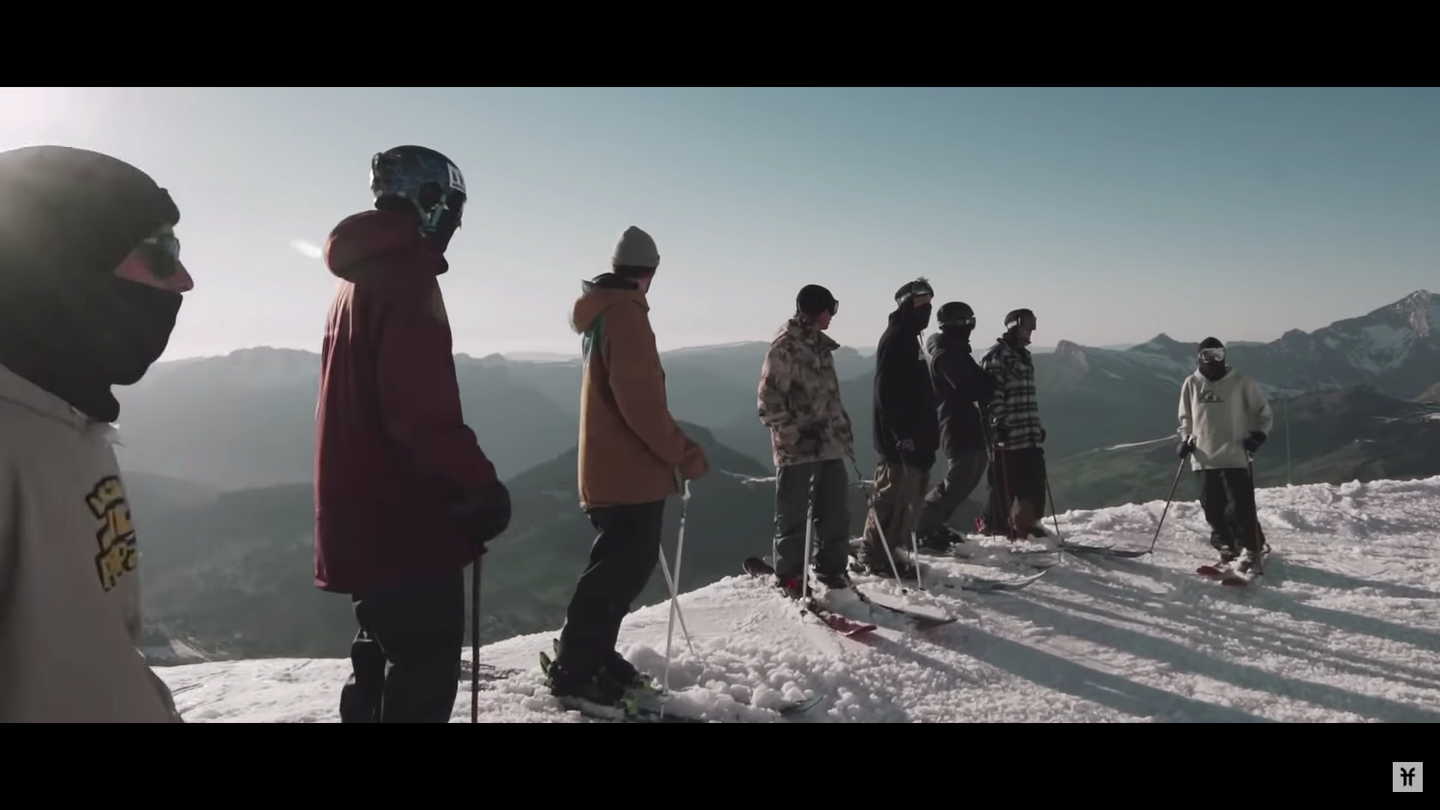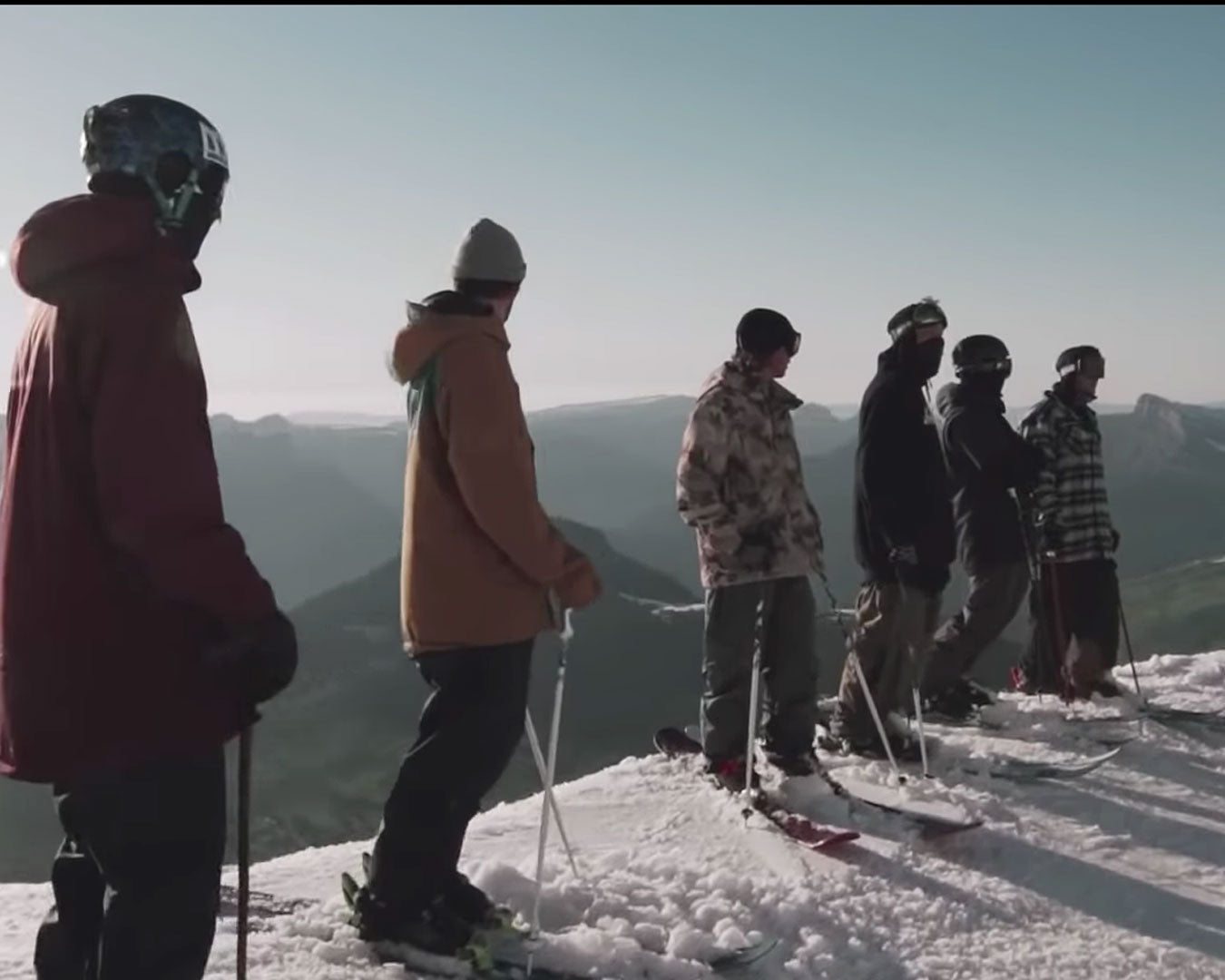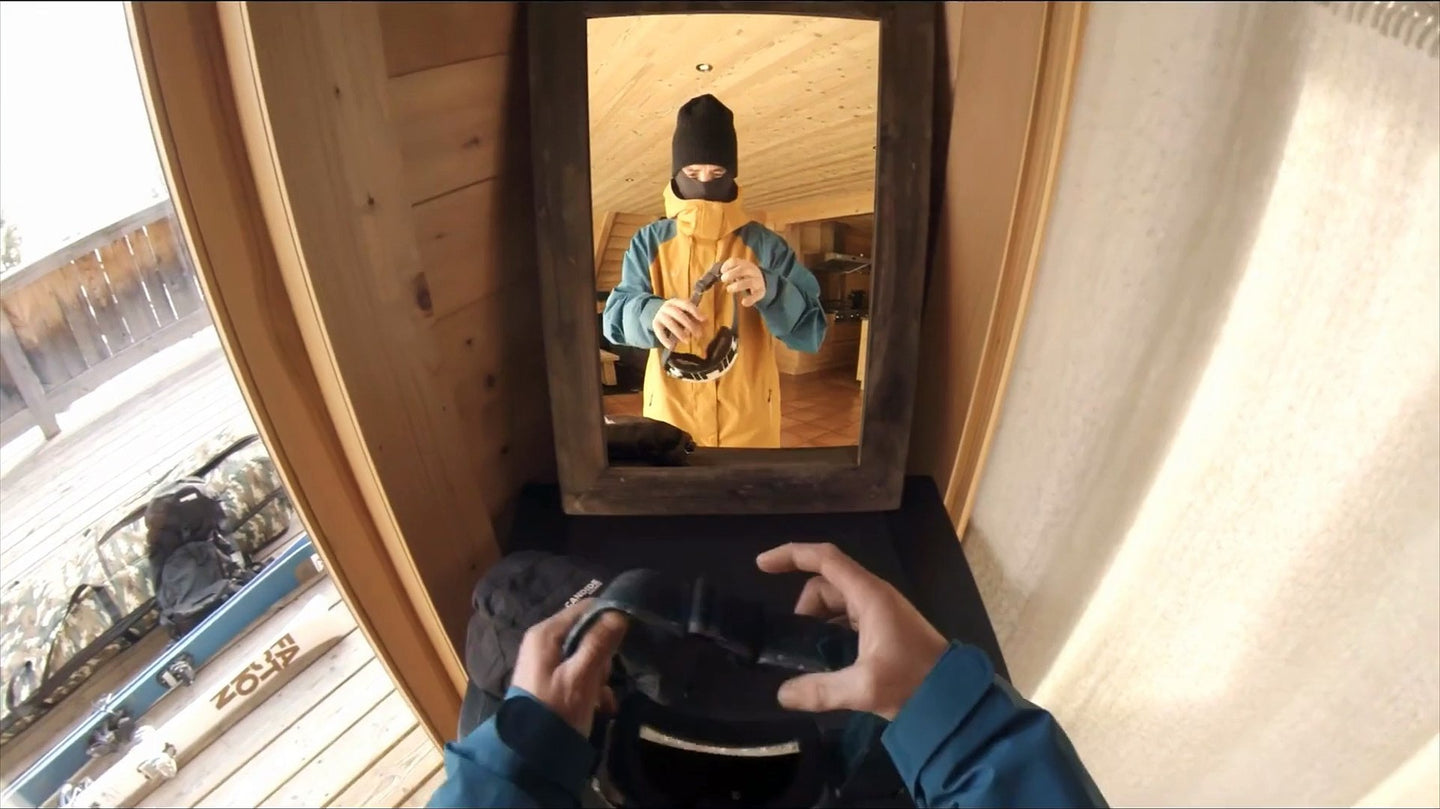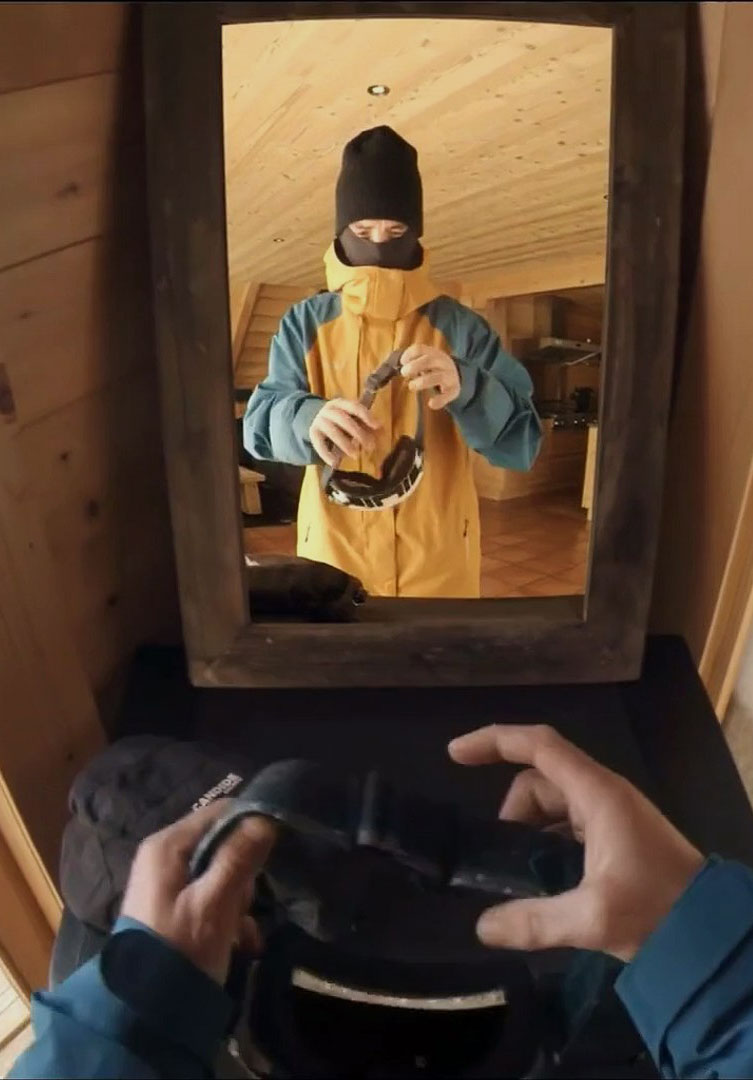 "One Of Those Days 2" breaks the internet, again
The skiing world stops turning as Candide drops "One Of Those Days 2." In its first week online the video is viewed 1.3 million times per day. It racks up 13 million plays in less than one month. Today, the video has been viewed 27 million times, and counting.
Watch here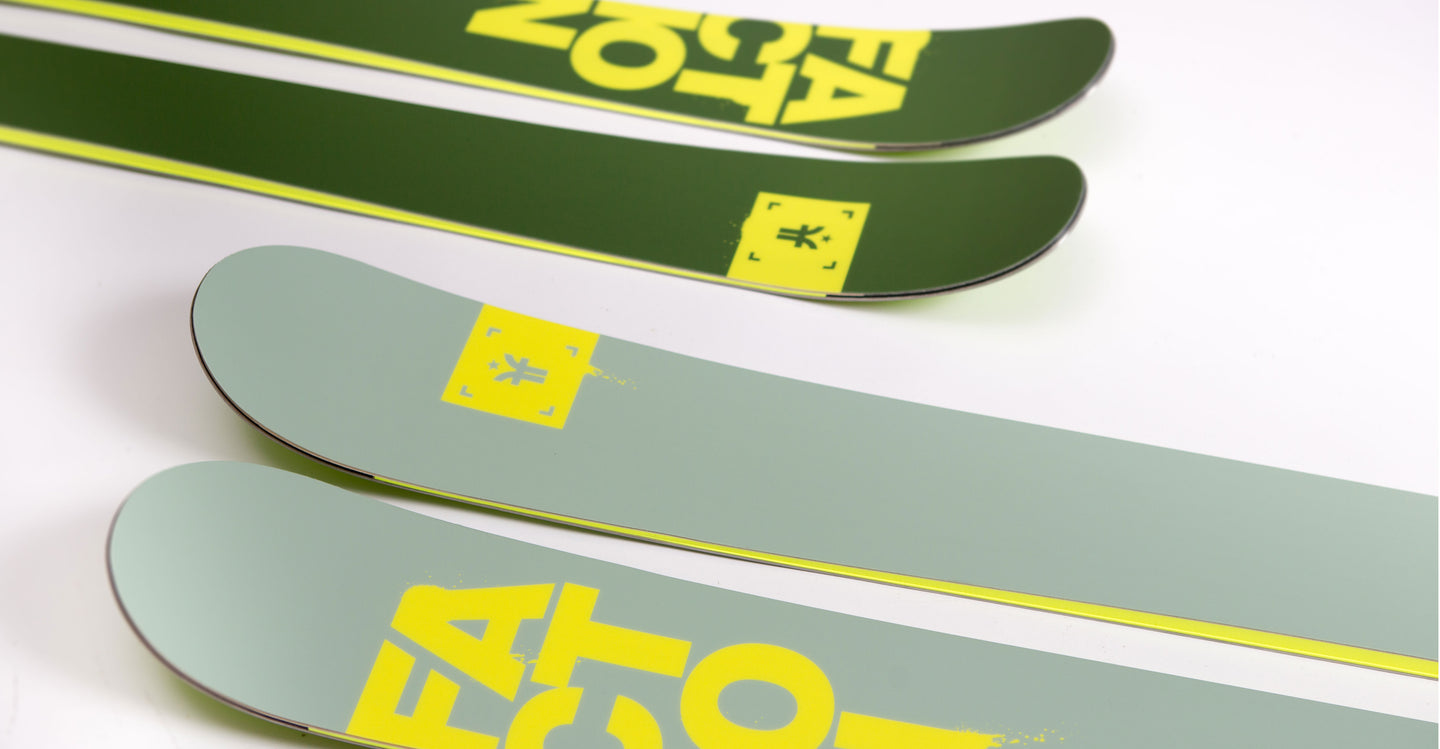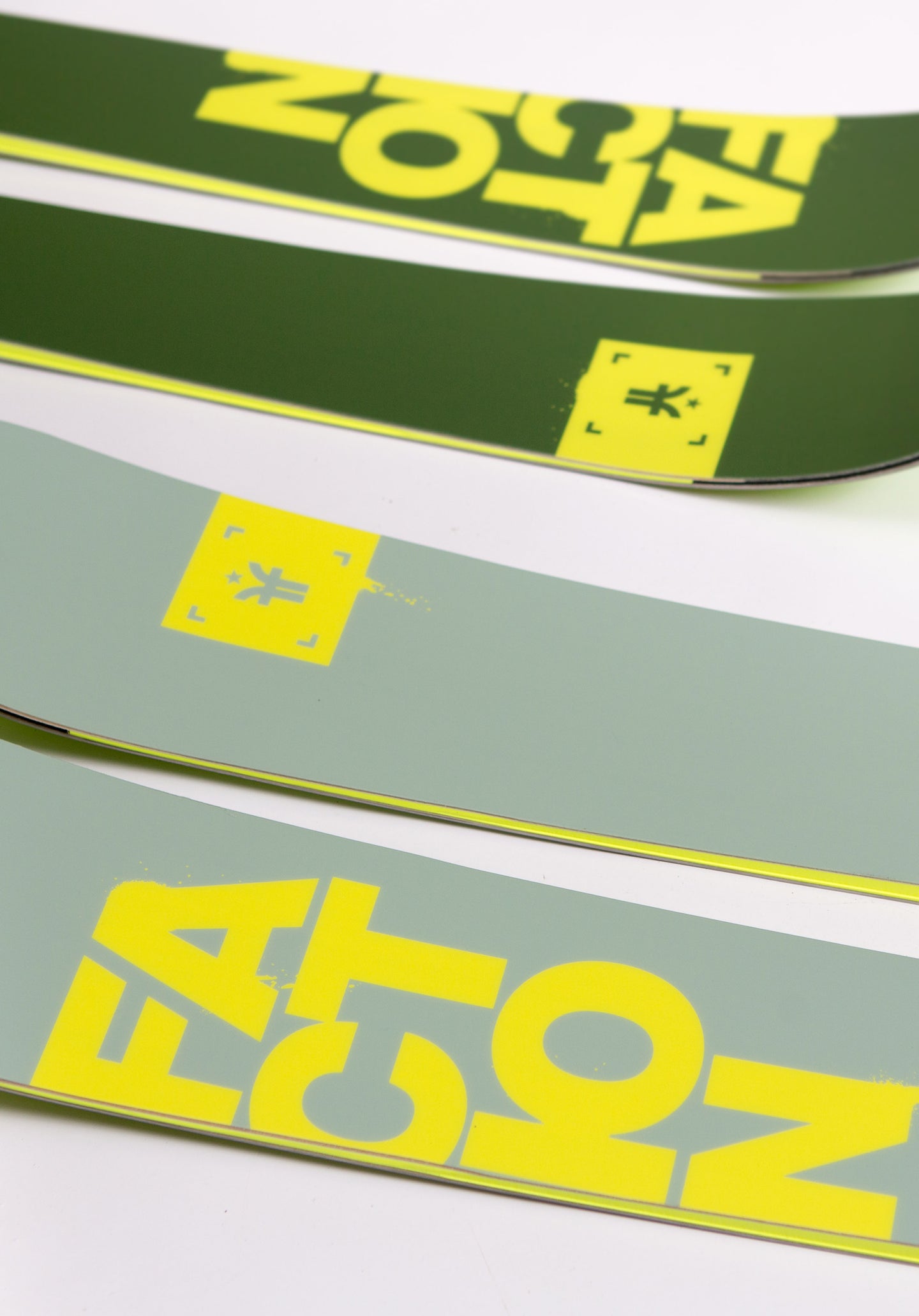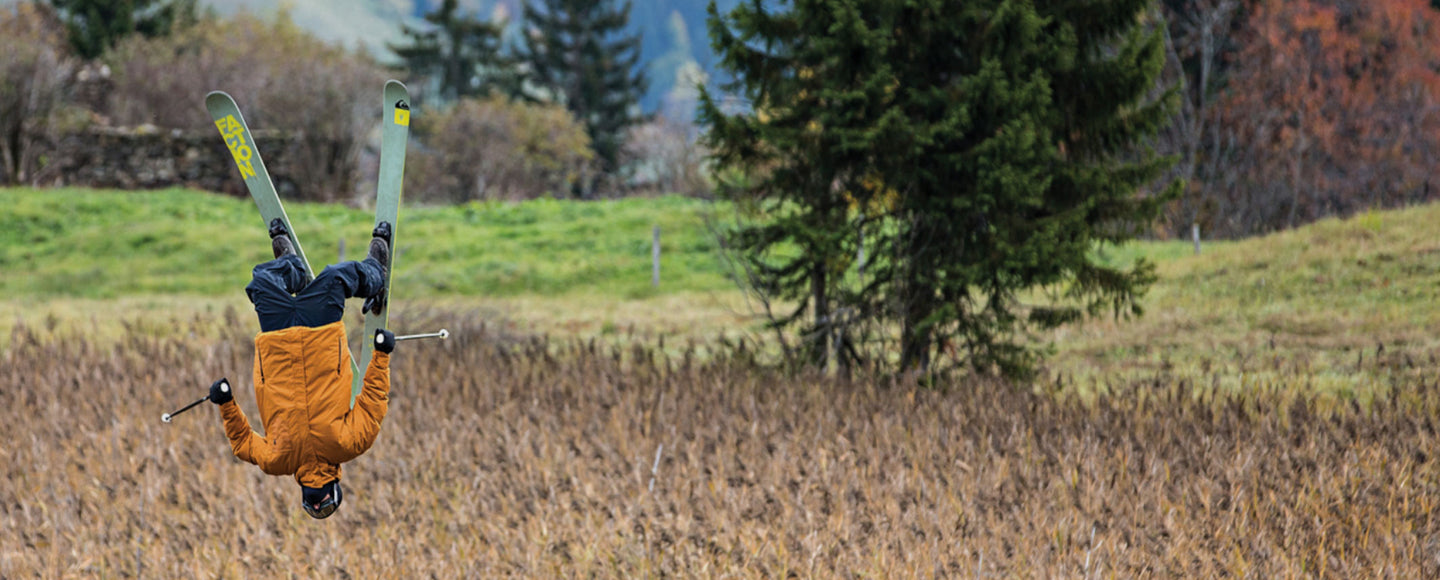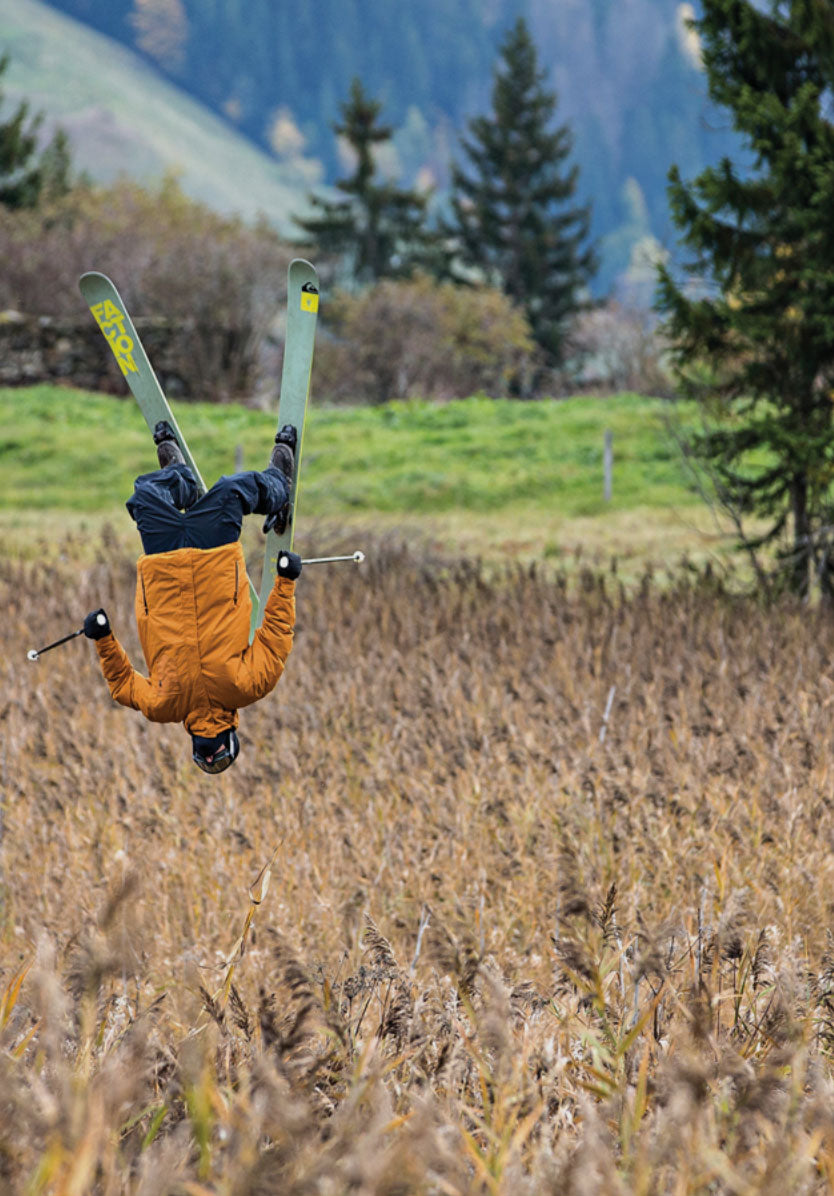 Candide teams up with Audi for "Quattro" video
Candide releases his first film project with Audi. With no snow in sight, the video features Candide's legendary skiing through the grassy hills and forests of the Alps. The film is viewed over 1 million times on day one, and 2.5 million times in the first 3 days. Today, it has been viewed over 7.5 million times.
Watch here
2016
"One Of Those Days 3" Completes Trilogy
In the third and final installment of his legendary web series, Candide constructs and navigates snow tunnels; he's towed by a horse; he lands a massive air on a grass slope; he jumps over a helicopter with its rotor blades spinning; he gaps a group of road bikers, a paraglider and gnarly rock piles, too, redefining what is possible on skis, yet again.
Watch here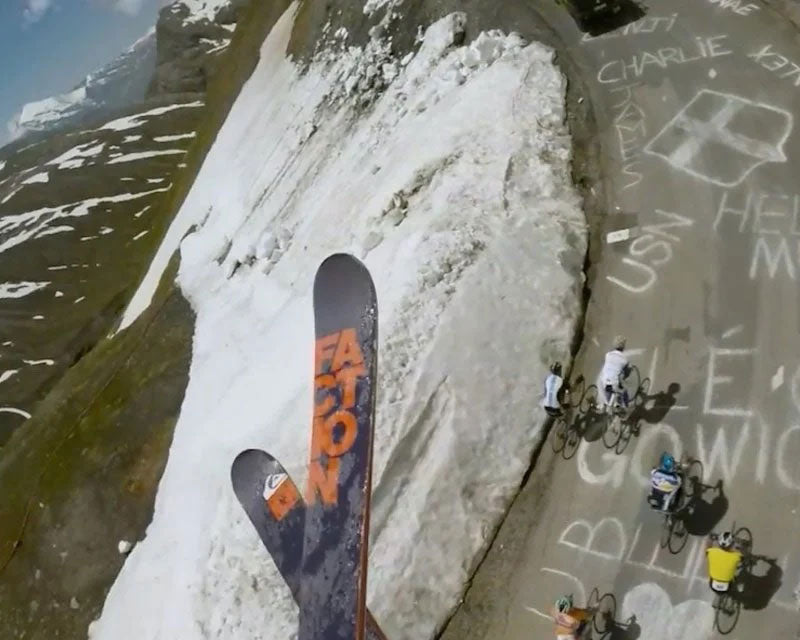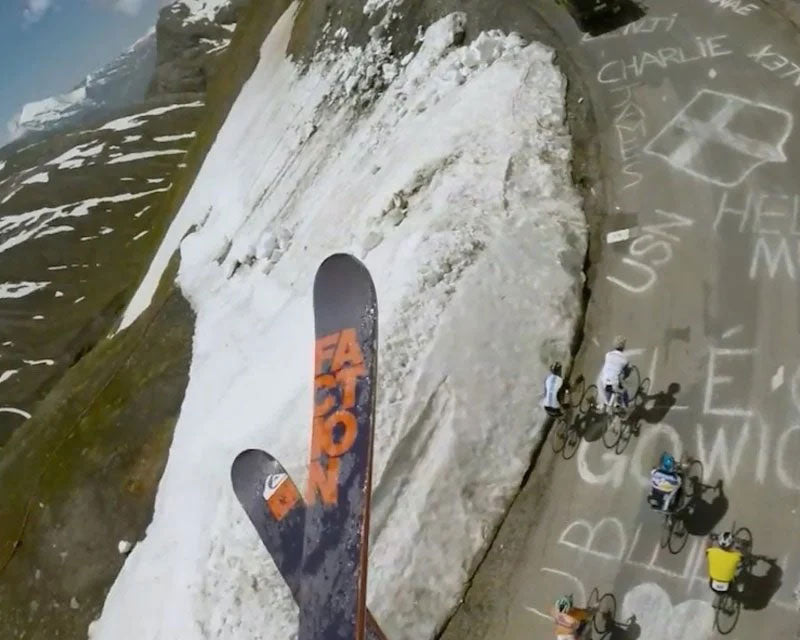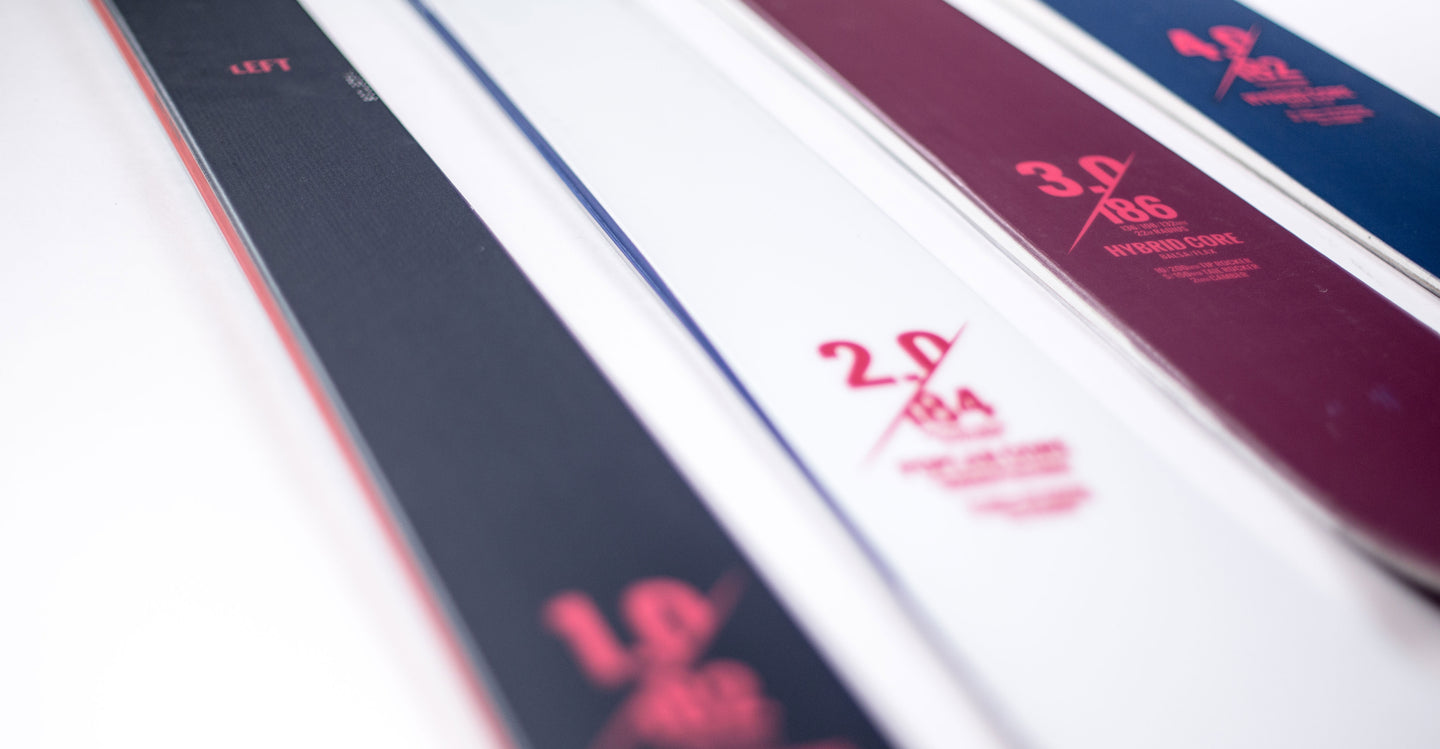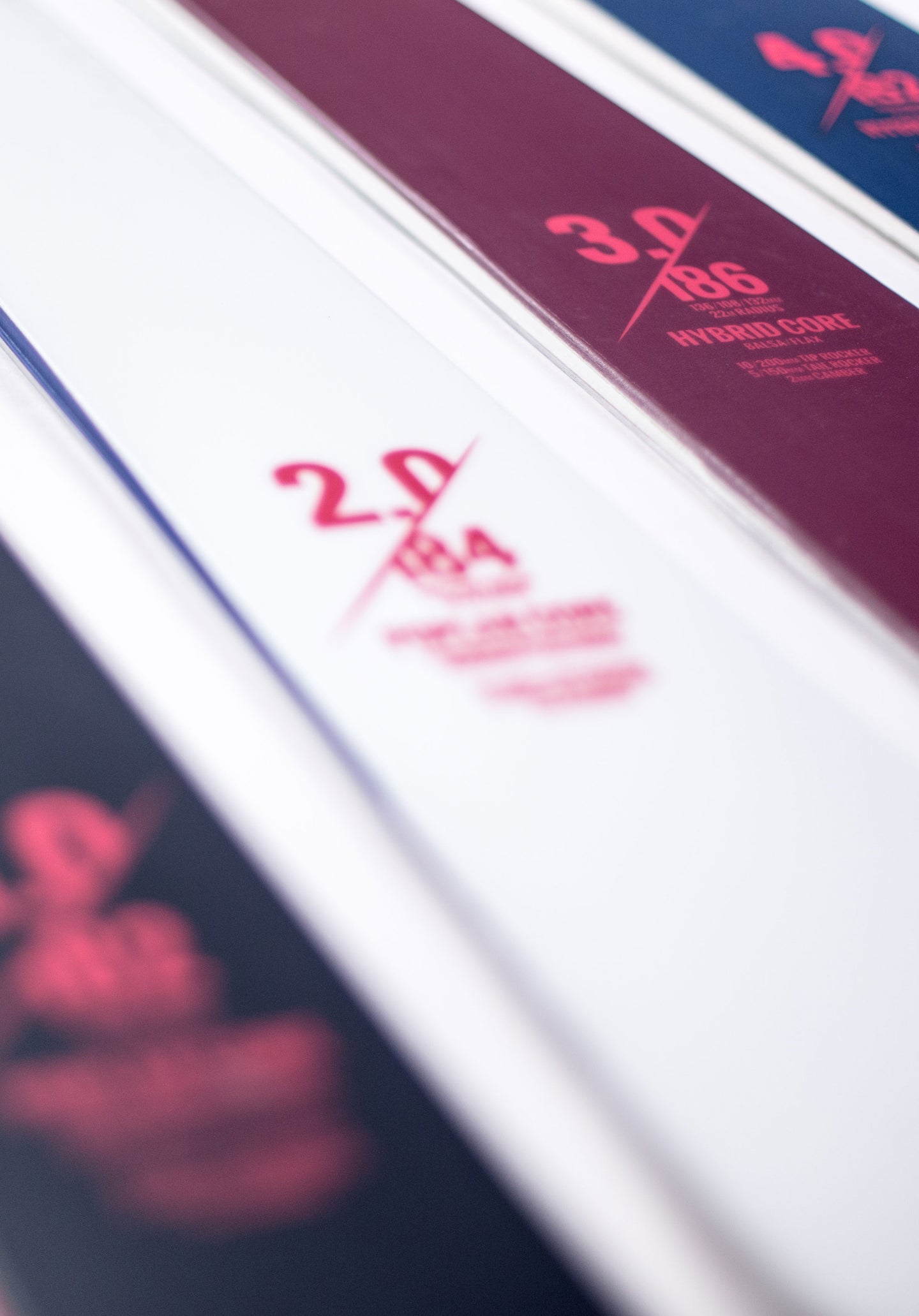 2016
Candide wins Powder Magazine's Skier of the Year award
Candide makes a rare North American appearance, collecting the award for Skier of the Year at the 17th annual Powder Awards in Breckenridge, Colorado. Powder, referencing Candide's "One of Those Days 3" edit, jokes, "Thovex drove 2,000 kilometers to find the perfect road gap. Yes, you can win the Powder Awards without skiing on powder—if you're Candide."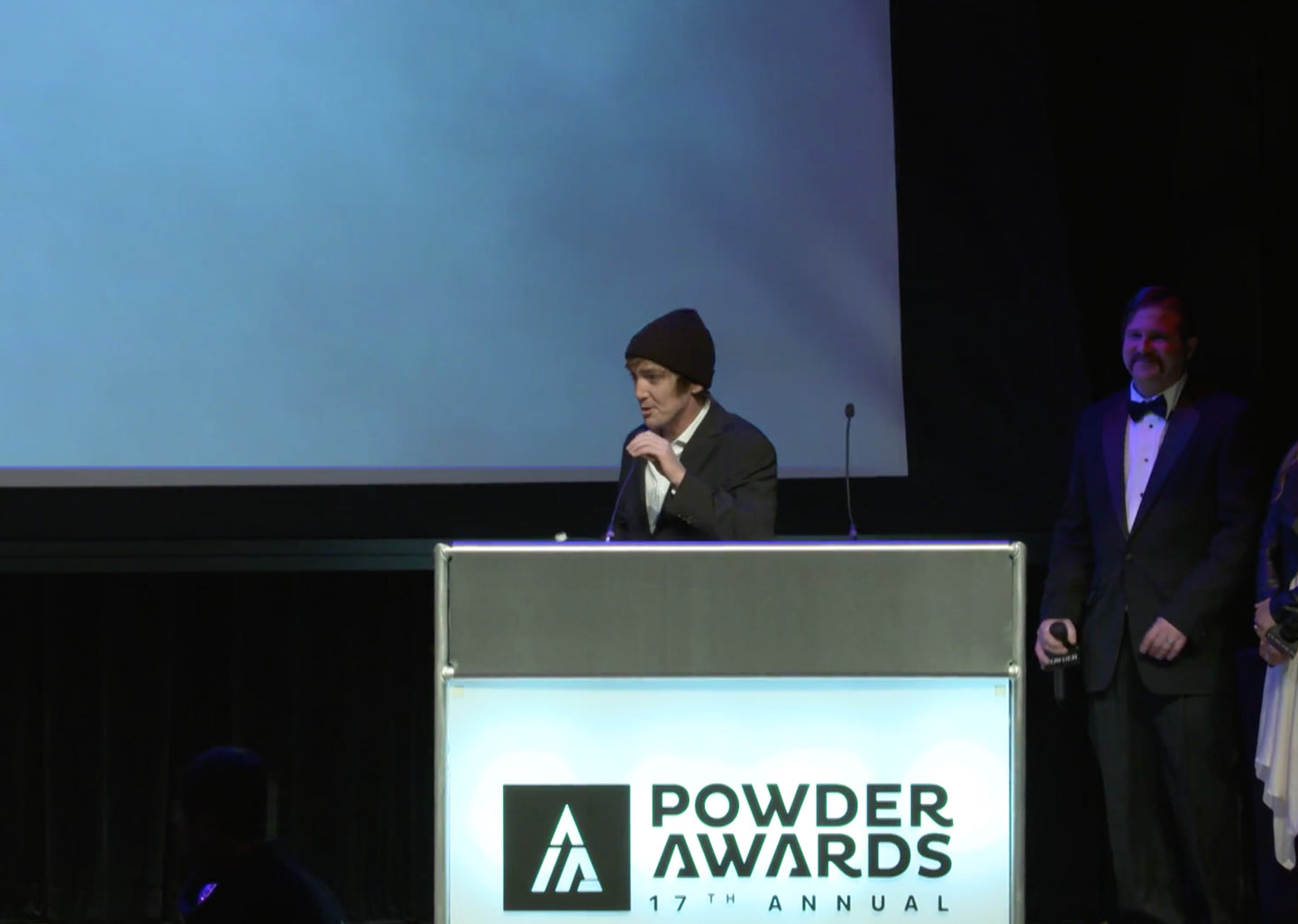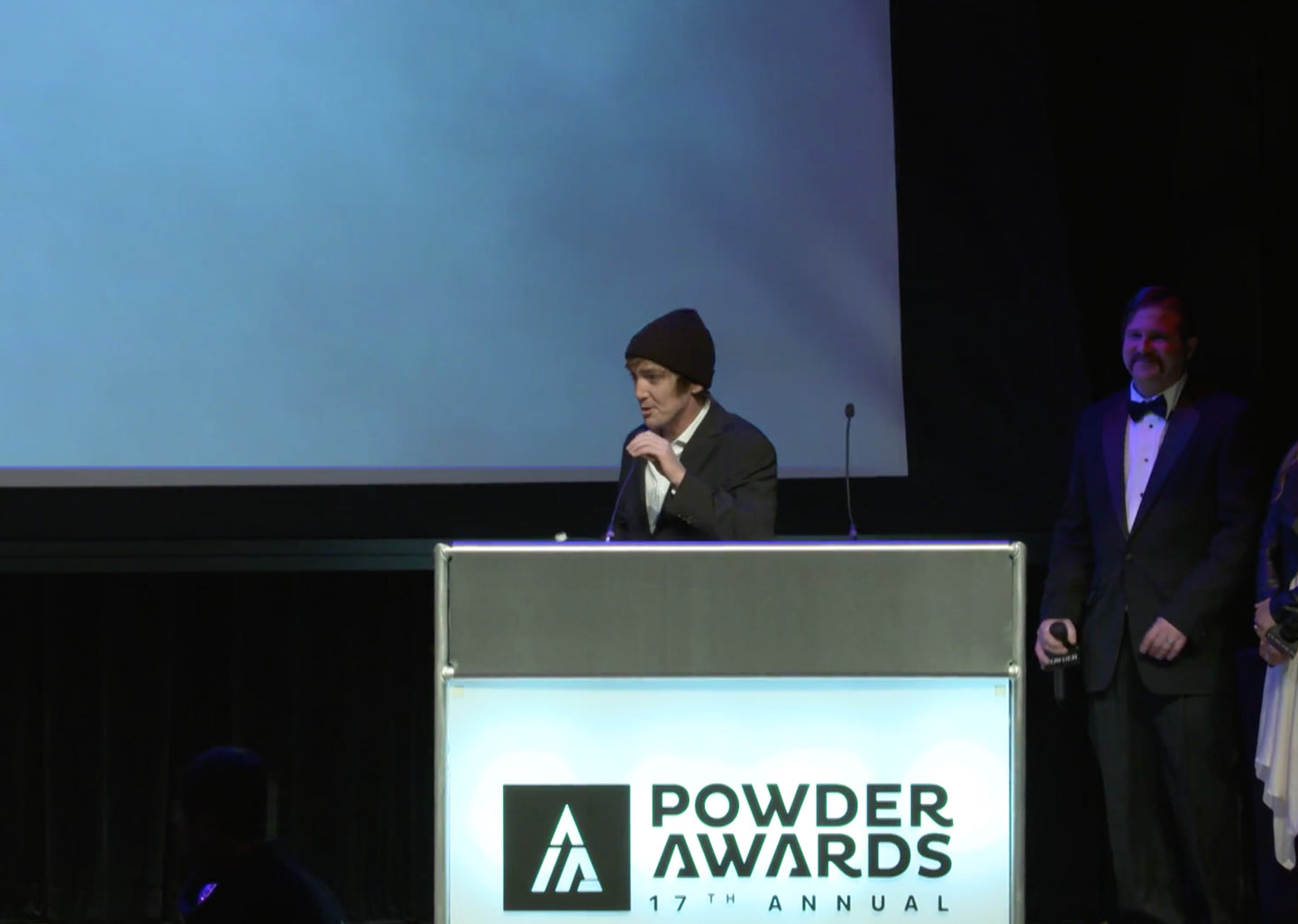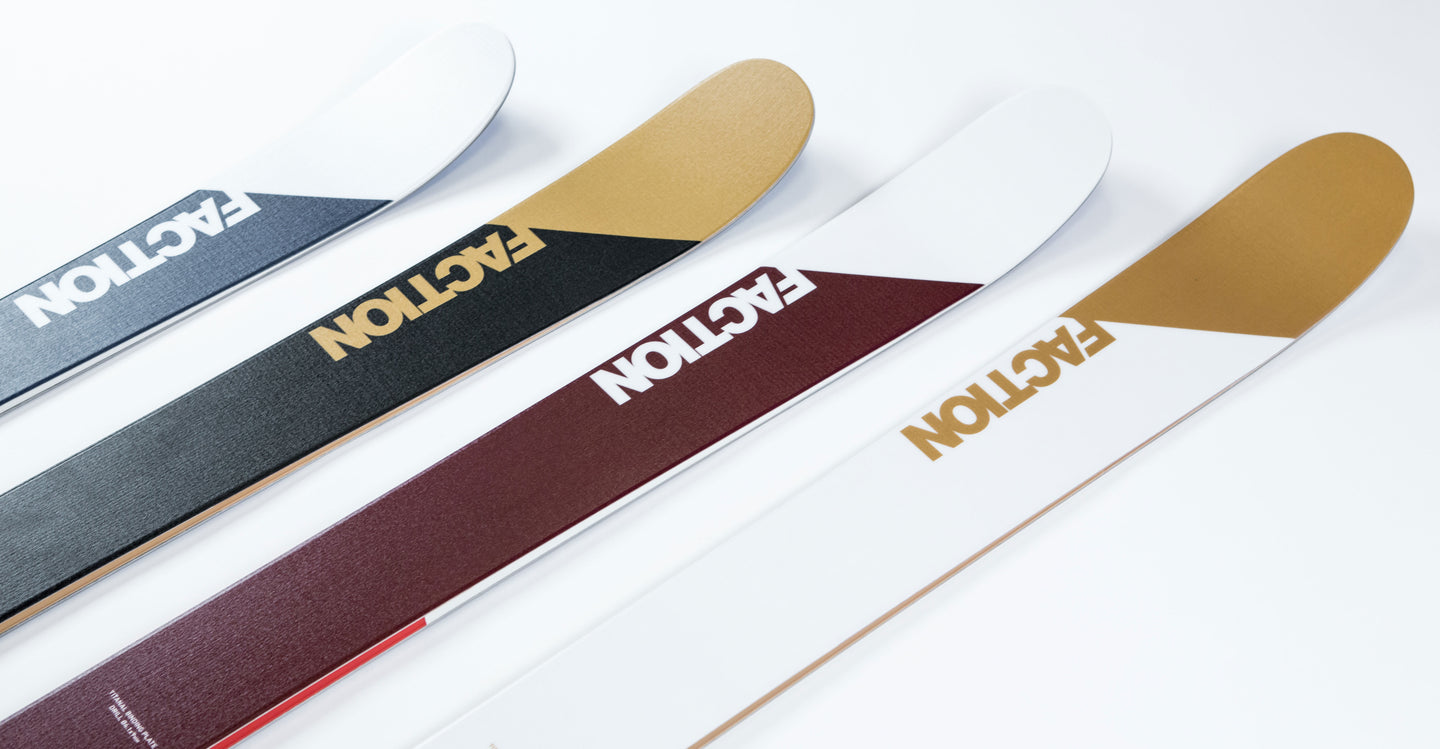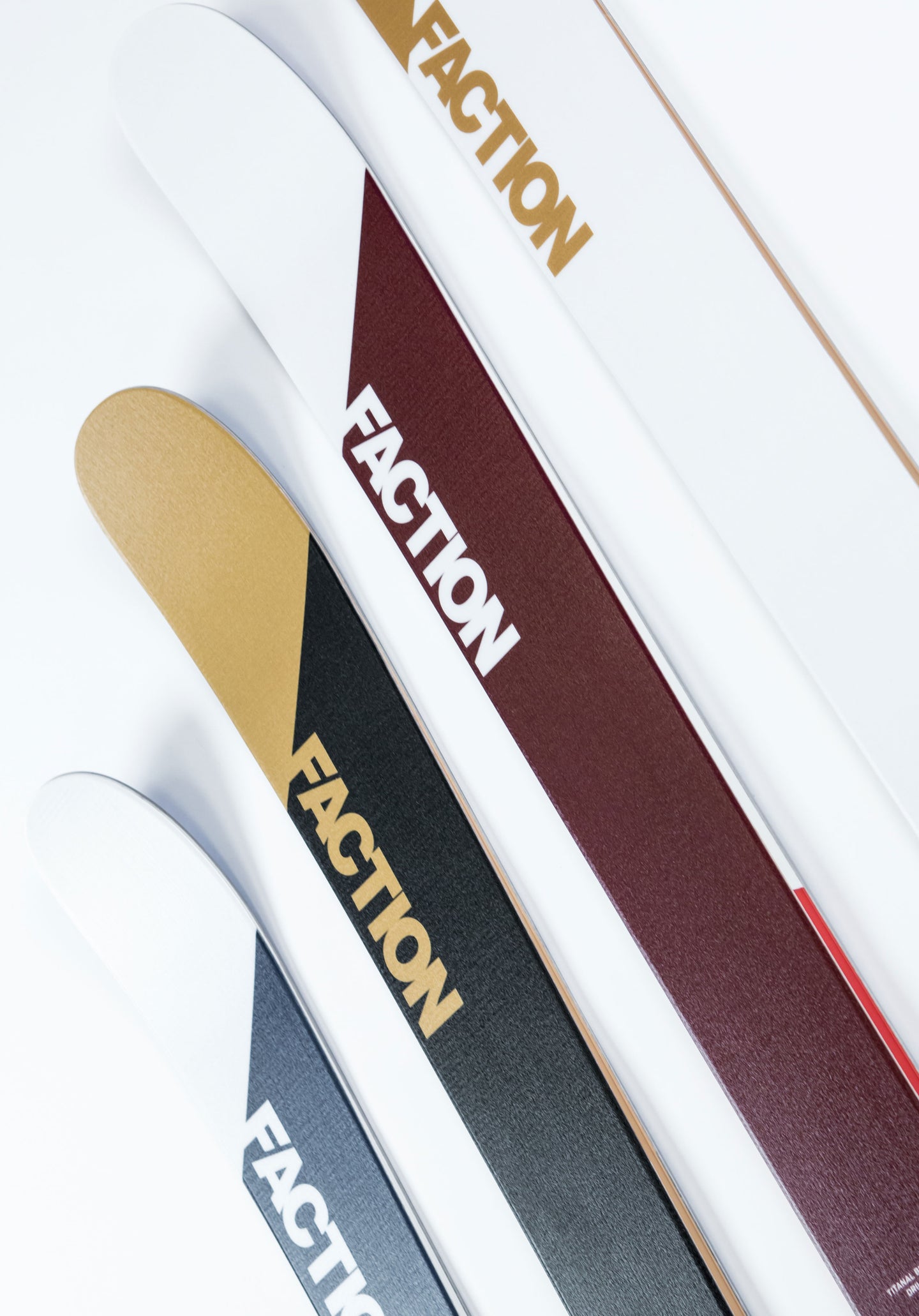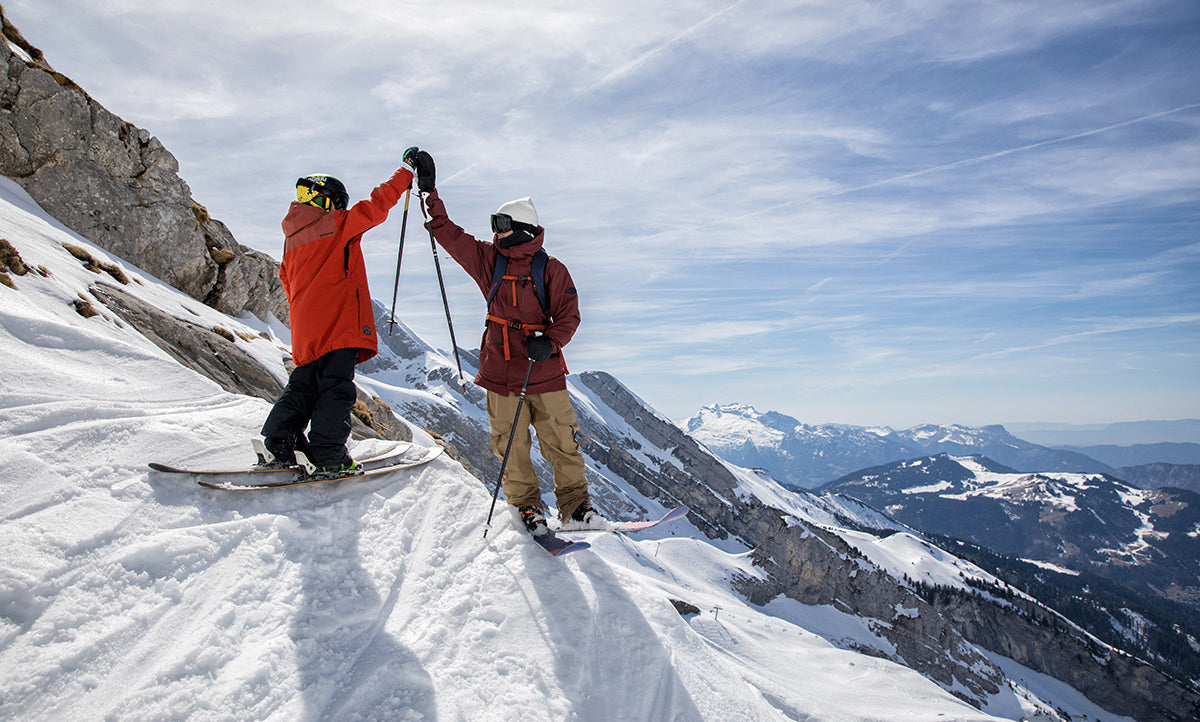 Candide welcomes Henry Sildaru to Balme, for "This is Home"
What happens when two generations of freeskiing talent cross tracks? In this segment from "This is Home," the young prodigy Henry chases the legendary Candide down his home mountain of Balme, La Clusaz — the unique segment celebrates Candide's powerful influence on emerging skiers.
Watch here


Candide crowned Powder Poll Skier of the Year, again
Candide earns top honors for the second straight year. In a virtual acceptance speech, Candide reminds the world where his priorities lie: "I apologize that I could not make it to the Powder Awards this year," he said, "snow came early here in La Clusaz."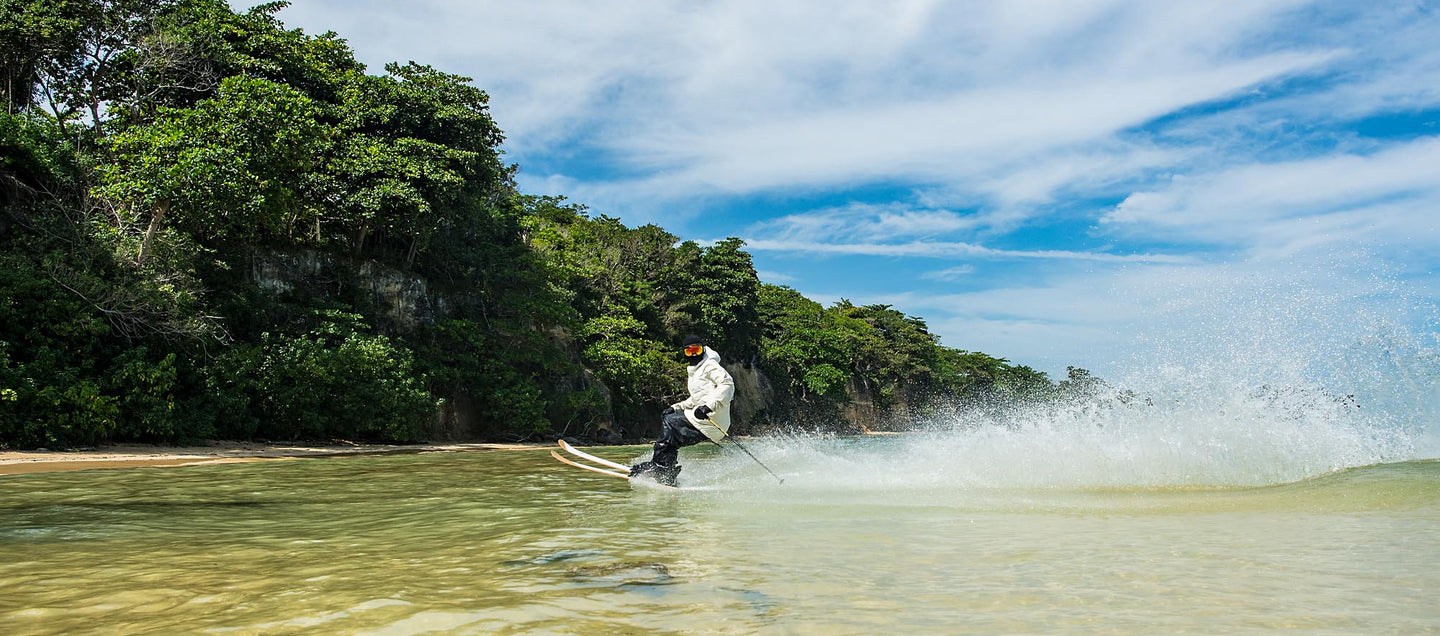 Candide and Audi release "Quattro 2: Ski The World"
Candide's most ambitious project to date takes us on a tour of the the world's most incredible landscapes. Candide skis some of the most breathtaking environments across the world, all without any snow in sight. The project requires nine months to research and scout appropriate locations; it is filmed over the course of three months at over 30 locations, in 10 countries. The film is viewed 65M+ times in its first two weeks online.
Watch here
2018
CT 5.0 LTD sells out in less than 24 hours
Hand-numbered and limited to 200 pairs, exclusively in the 183cm length, the green-and-tan-colored, 122-mm-waisted CT 5.0 LTD builds upon the framework of the original CT 4.0 and adds exciting new tech: including the lightweight Hybrid Core, extended rocker, and the Anti-Chip Micro Cap for durability.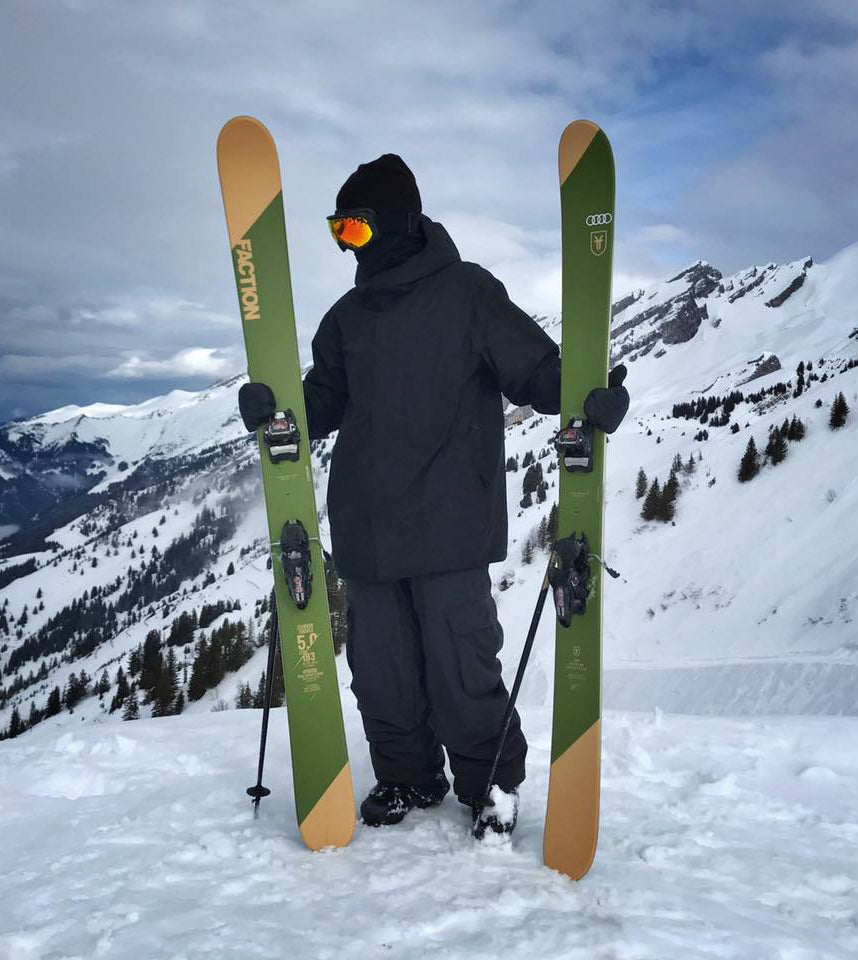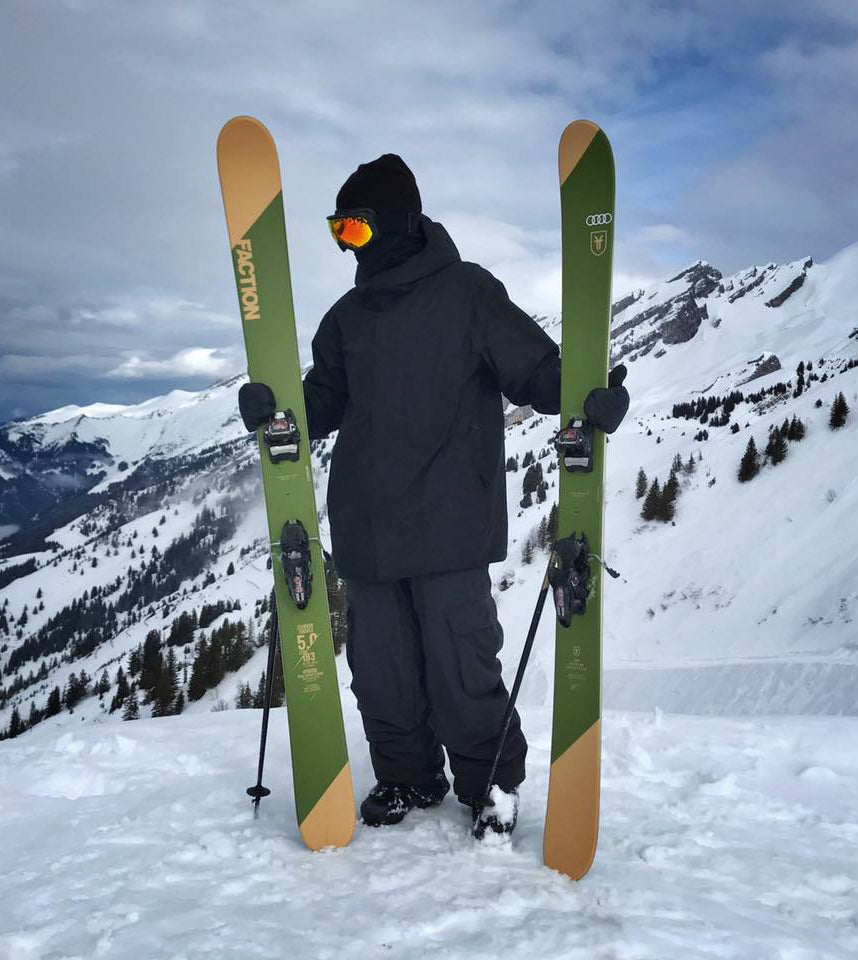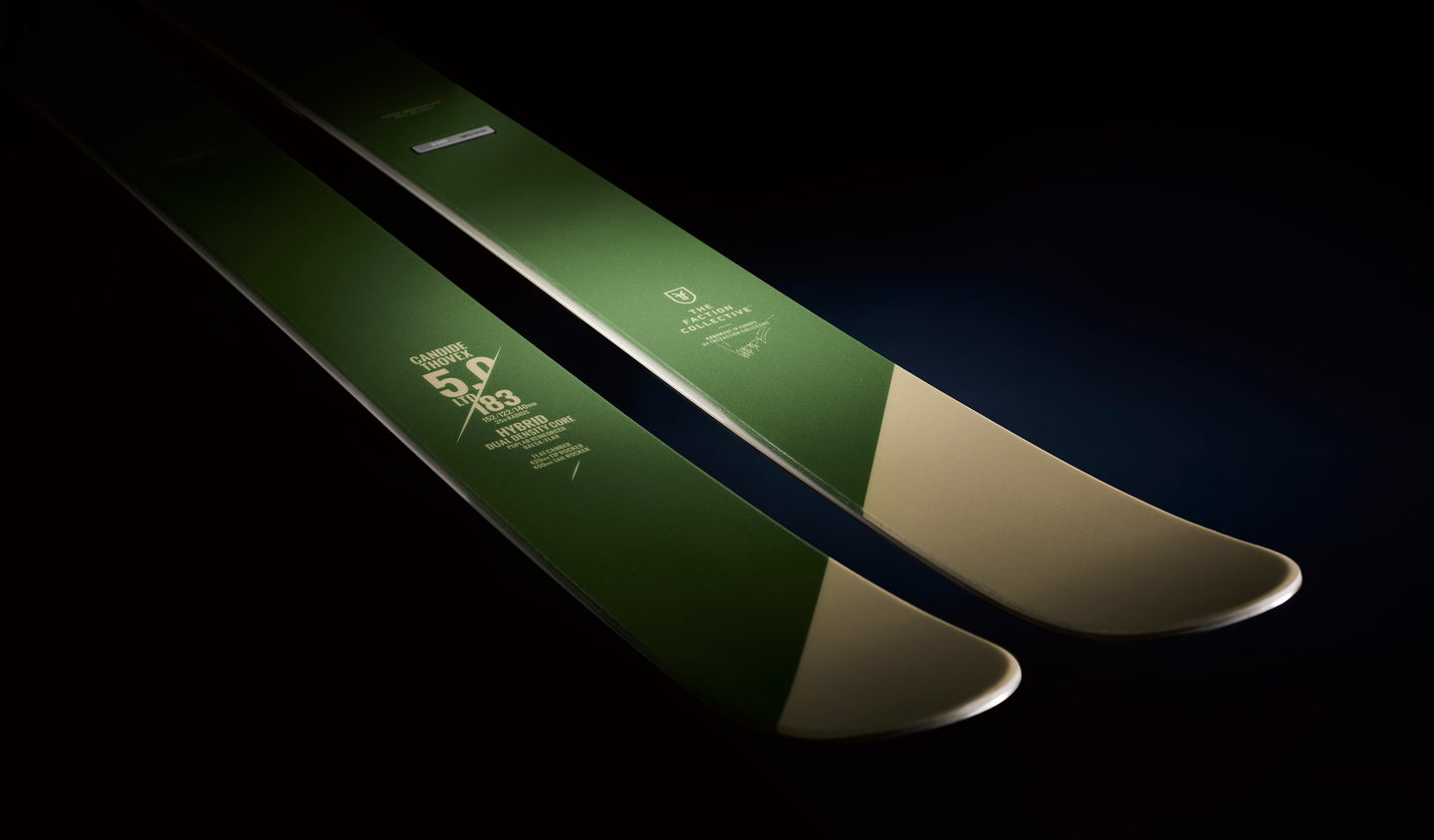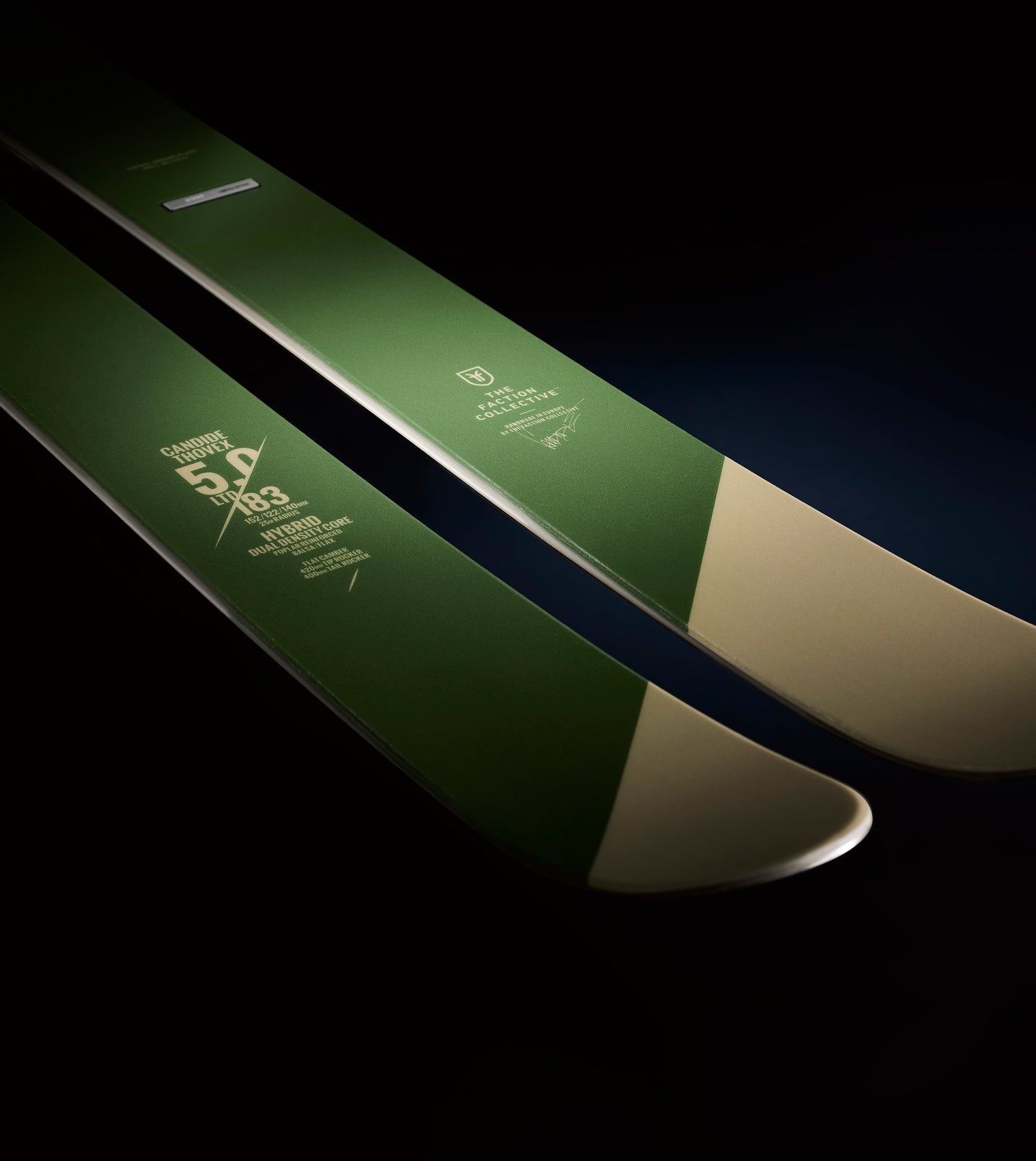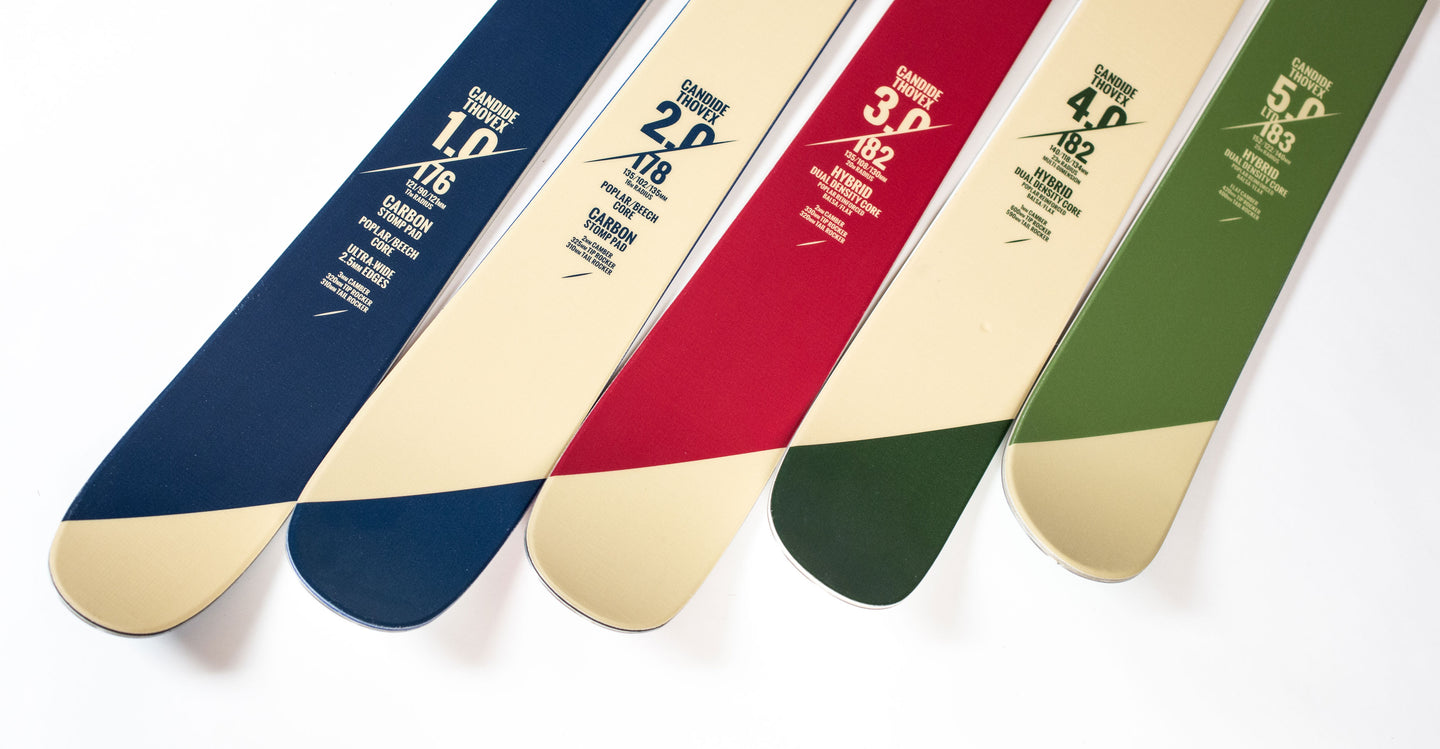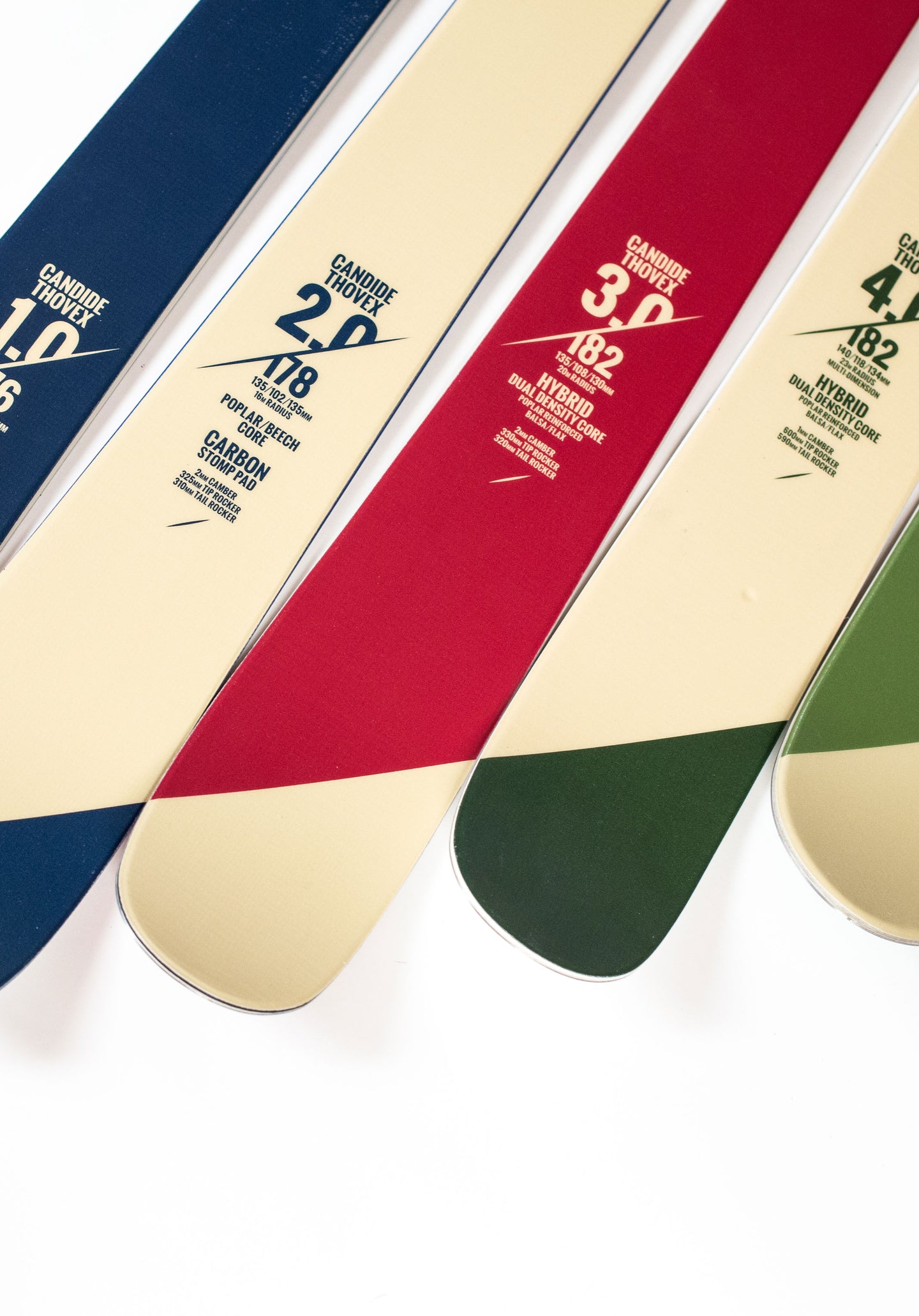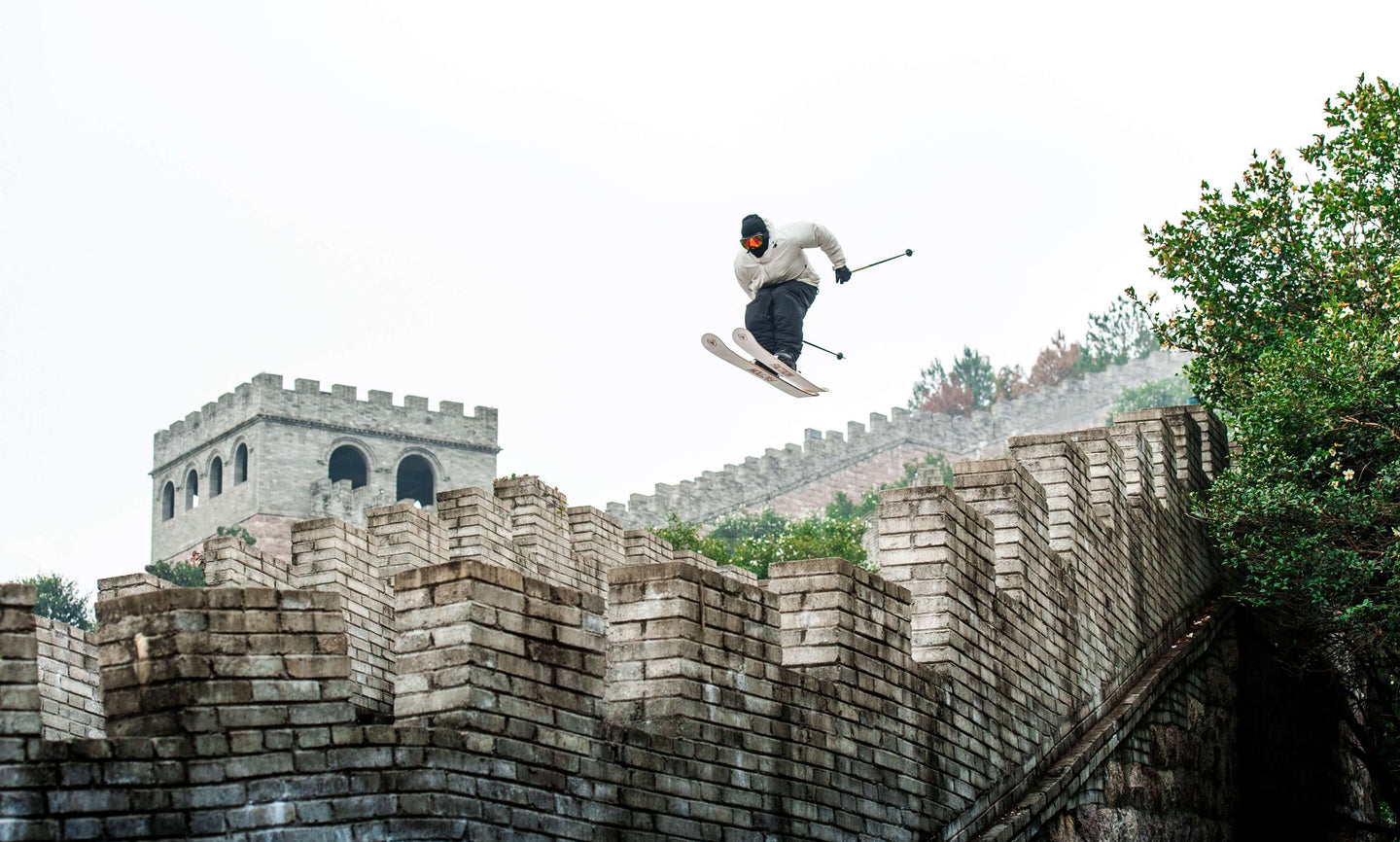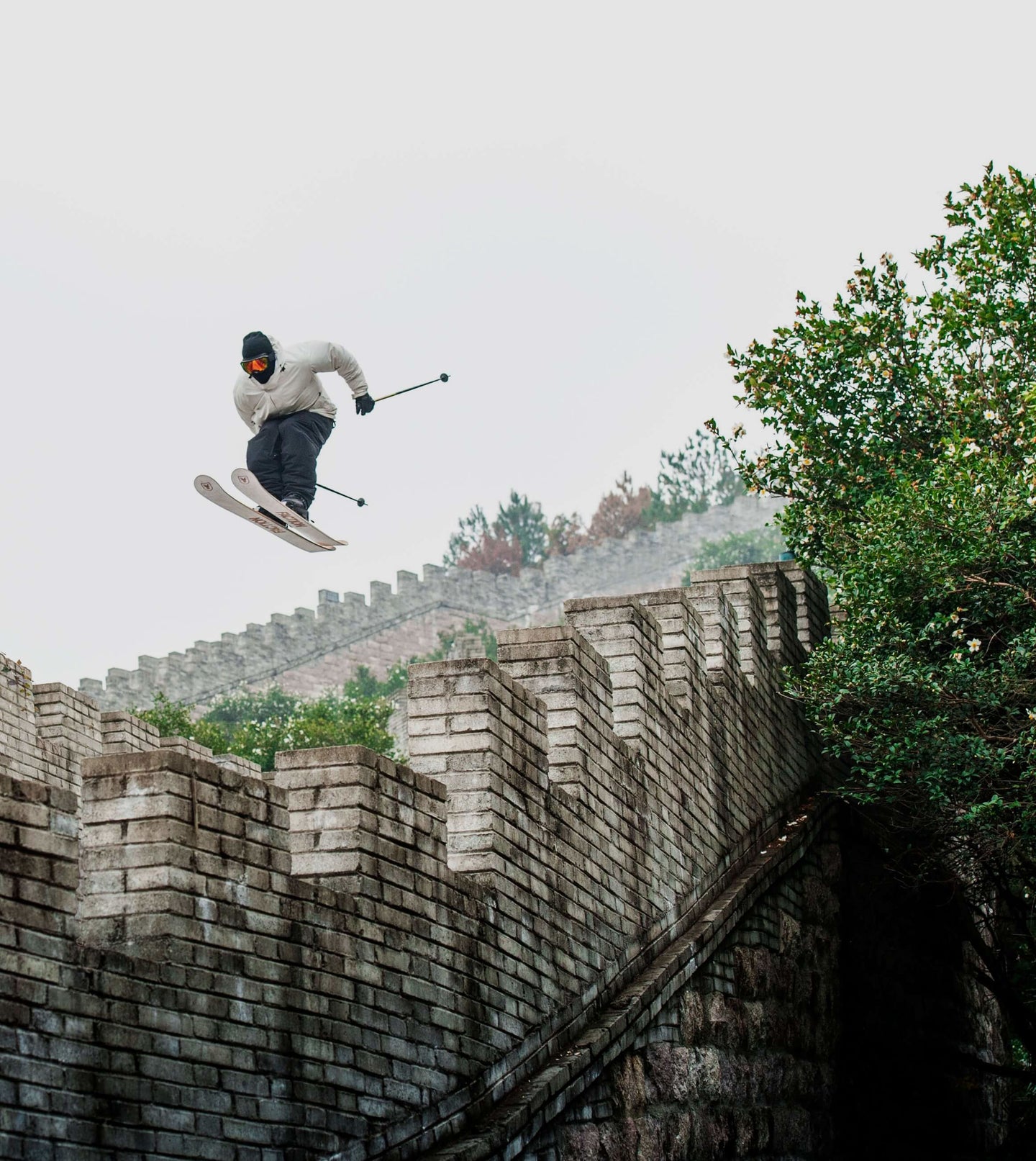 Candide wins multiple Cannes Lions awards
"Ski the World" is awarded four times at Cannes Lions International Festival of Creativity, championing creative excellence since 1954. The film wins a Gold Lion for Content Creation; a Gold Lion for Social Video; a Silver Lion for Sectors > Automotive; and a Silver Lion for Online > Non-fiction.
2018
Candide wins Powder Poll Skier of the Year, completing three-peat
The release of "Ski The World" is enough to earn Candide Powder Magazine's Skier of the Year crown for a third straight year.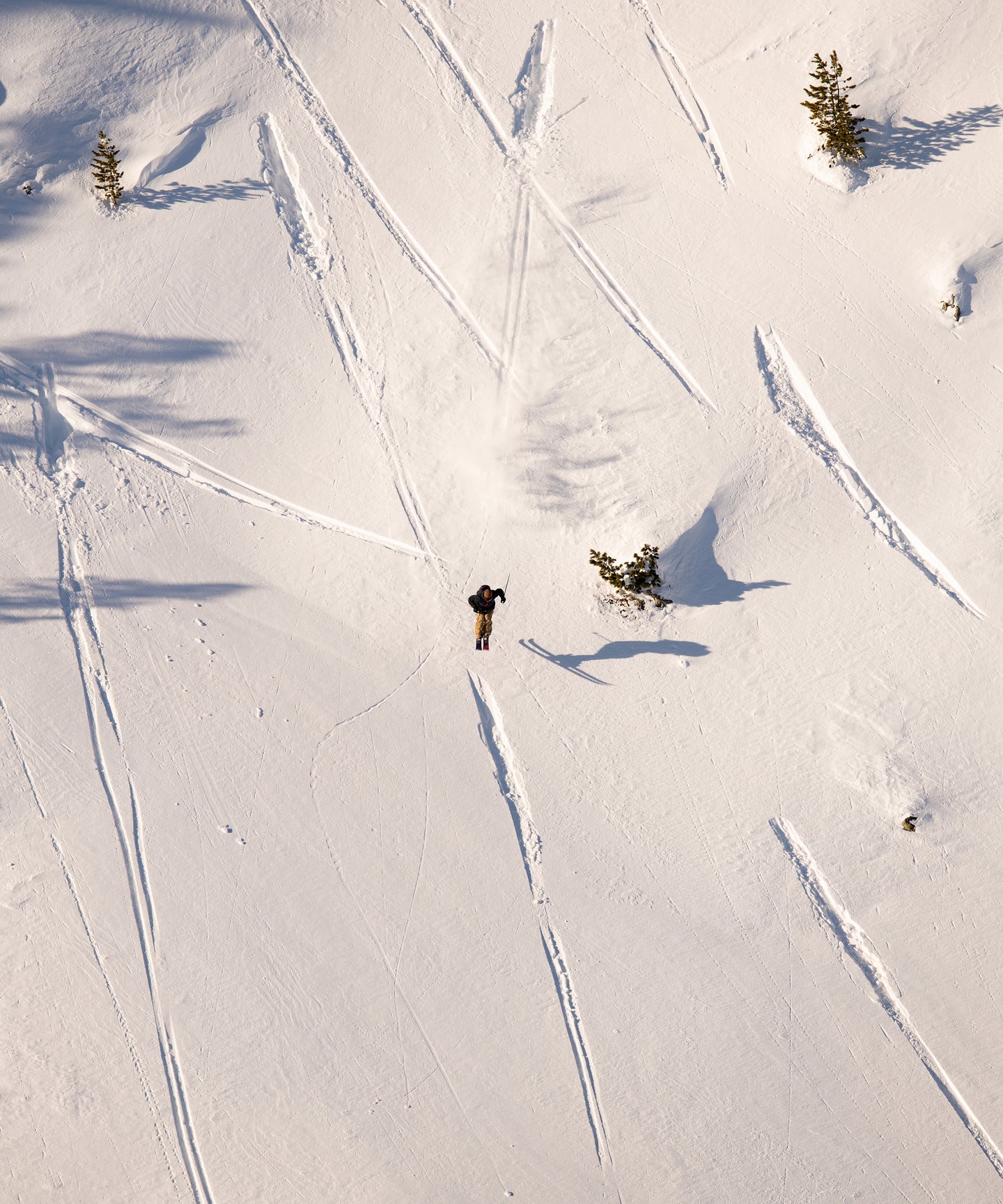 2019
R&D work begins to revamp the CT 2.0 and 3.0 models
2019
New CT 3.0 arrives and sweeps awards
The all-new 112mm waisted CT 3.0 makes its debut and is hailed as "the perfect one ski quiver for the rider who is always on the lookout for fresh goods and needs a lightweight, versatile ski to rip up the whole mountain." The ski earns coveted awards including Powder Magazine Skier's Choice and Freeskier Editor's Pick.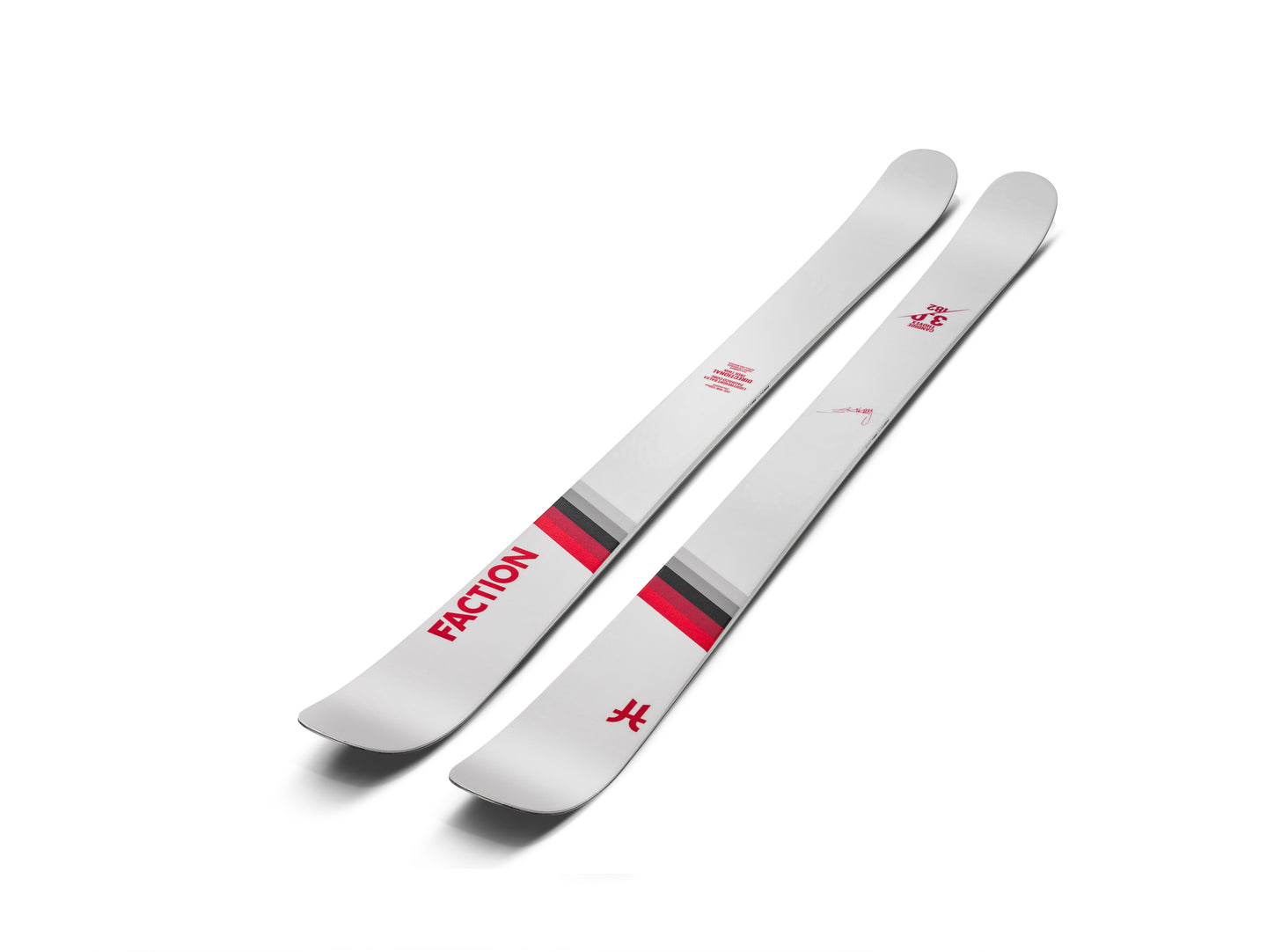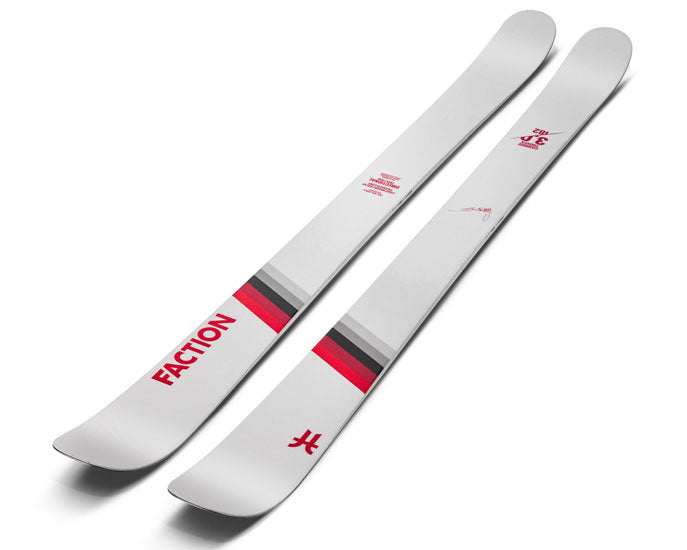 2020
Candide films and releases "A Bit of Skiing"
A bit of skiing, Candide style. This 2 minute release follows Candide in his classic style, proving once again that he's the best freeskier to have ever done it.
Watch here
2021
Candide unveils his most complete ski collection to date
Candide unveils his most complete ski collection to date, including updates core profiles to bolster durability without sacrificing weight. The skis feature Candide's Signature Shape: moderately tapered tips and tails, complemented by an Elliptical Radius Sidecut; Signature Flex: a combination of stiffer tips and tails and a softer mid-section; and Signature Stance: a mounting point at the narrowest point of the ski.
View his last Collection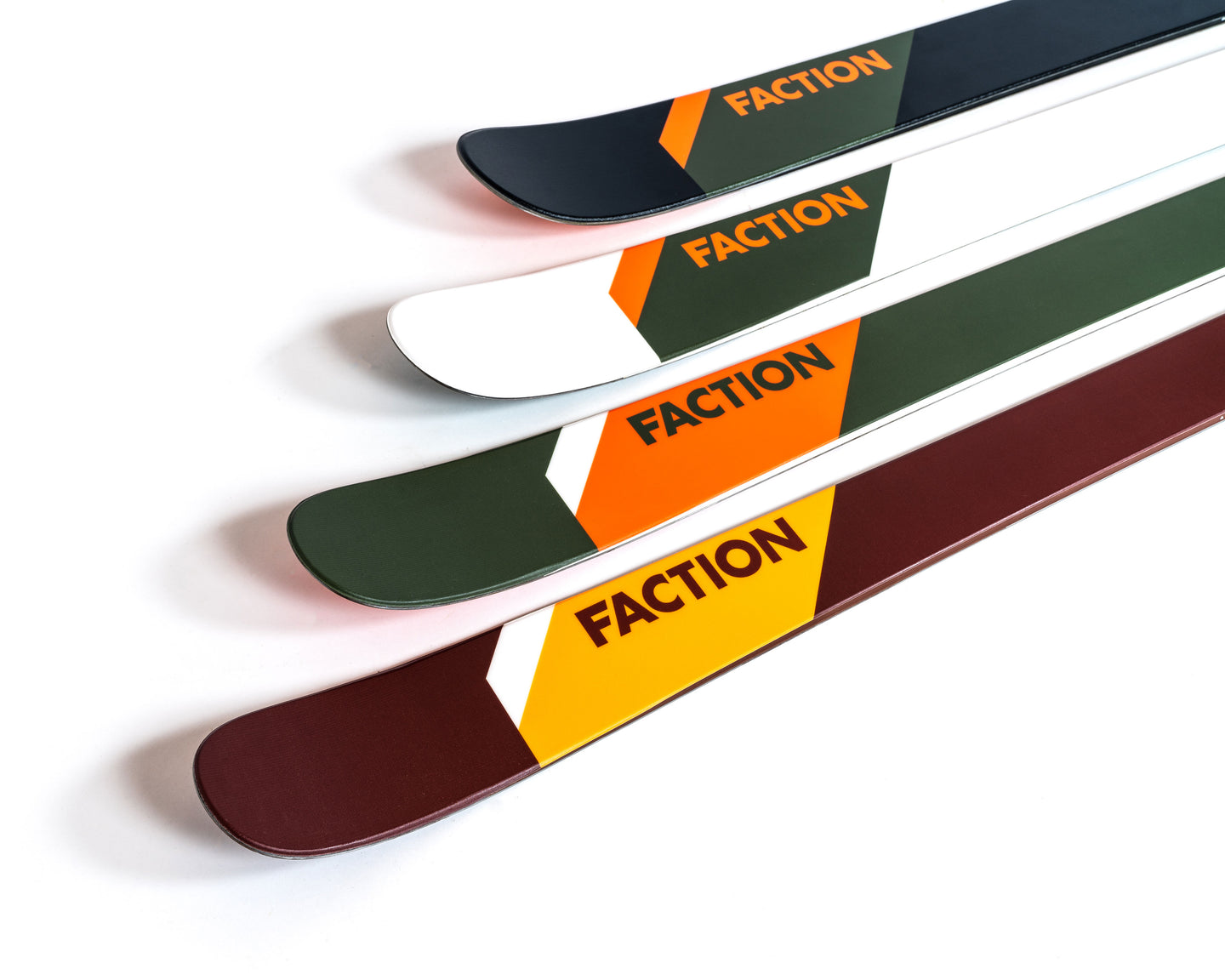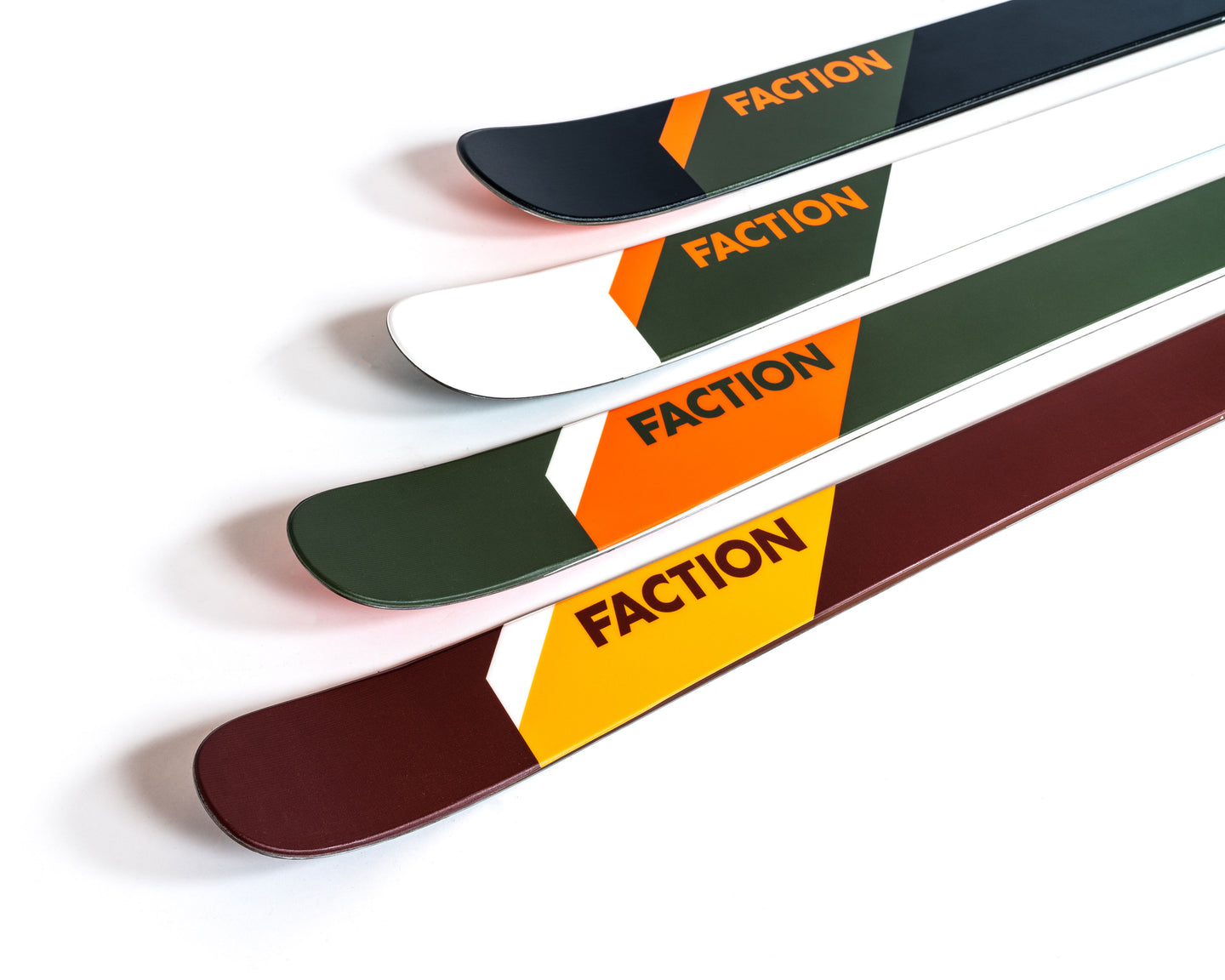 Faction and Candide announce close of 10 year partnership, Faction shares sincere appreciation of the legend