INTERNATIONAL
WOMENS DAY
In recognition of International Women's Day, we are celebrating the extraordinary progression of women's freeskiing. From pushing the boundaries of physical sport to seeking equal recognition and representation across the snow industry, Faction's female athletes are blazing new trails and making way for continued progress. We hope you'll draw inspiration from watching the Women's Progression Segment as well as reading statements & quotes from our women's team, as they discuss their experiences and hopes for the future of women in freeskiing.


Read on to:
WATCH THE ROOTS PROGRESSION SEGMENT

HEAR FROM THE ATHLETES

JOIN THE ATHLETE TEAM

DISCOVER THE X SERIES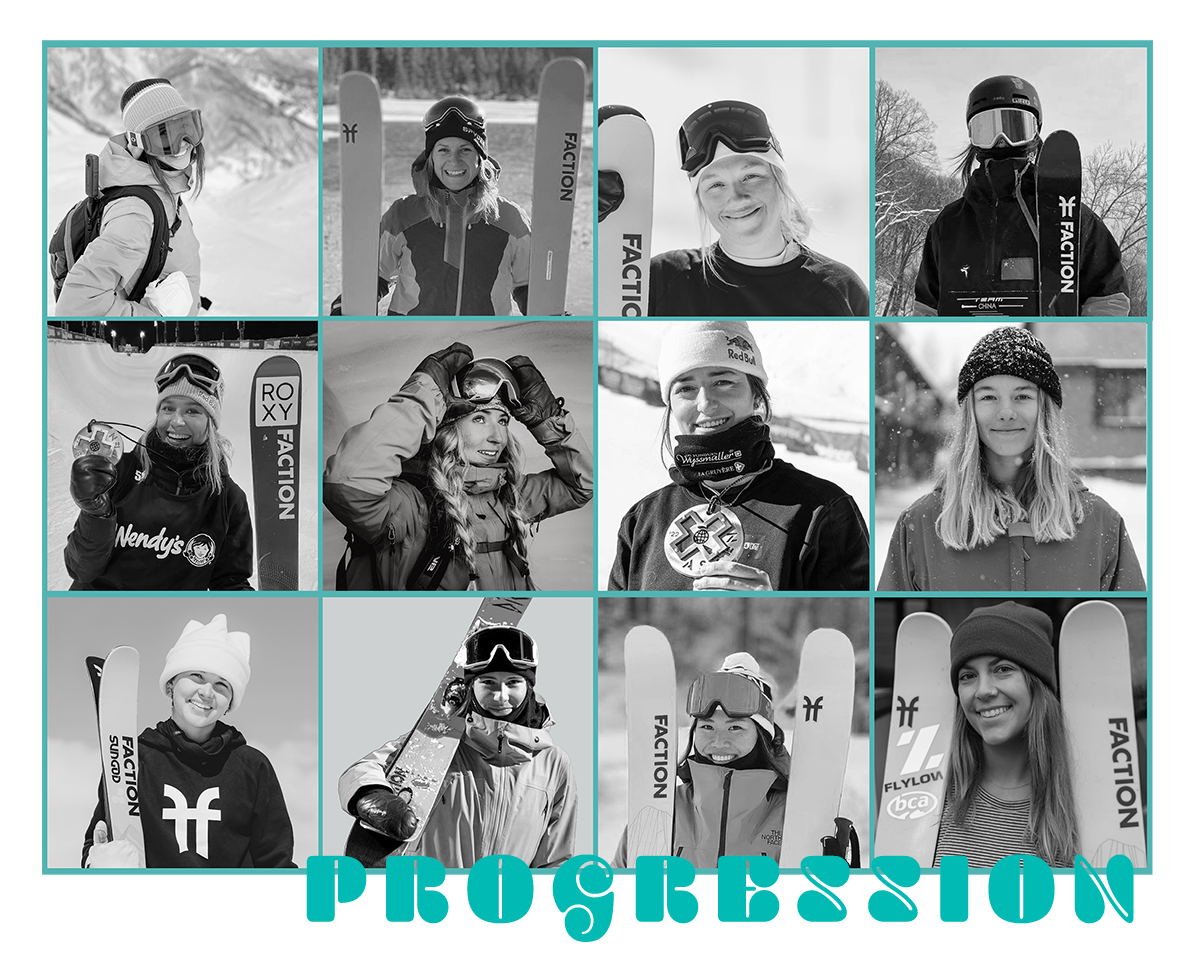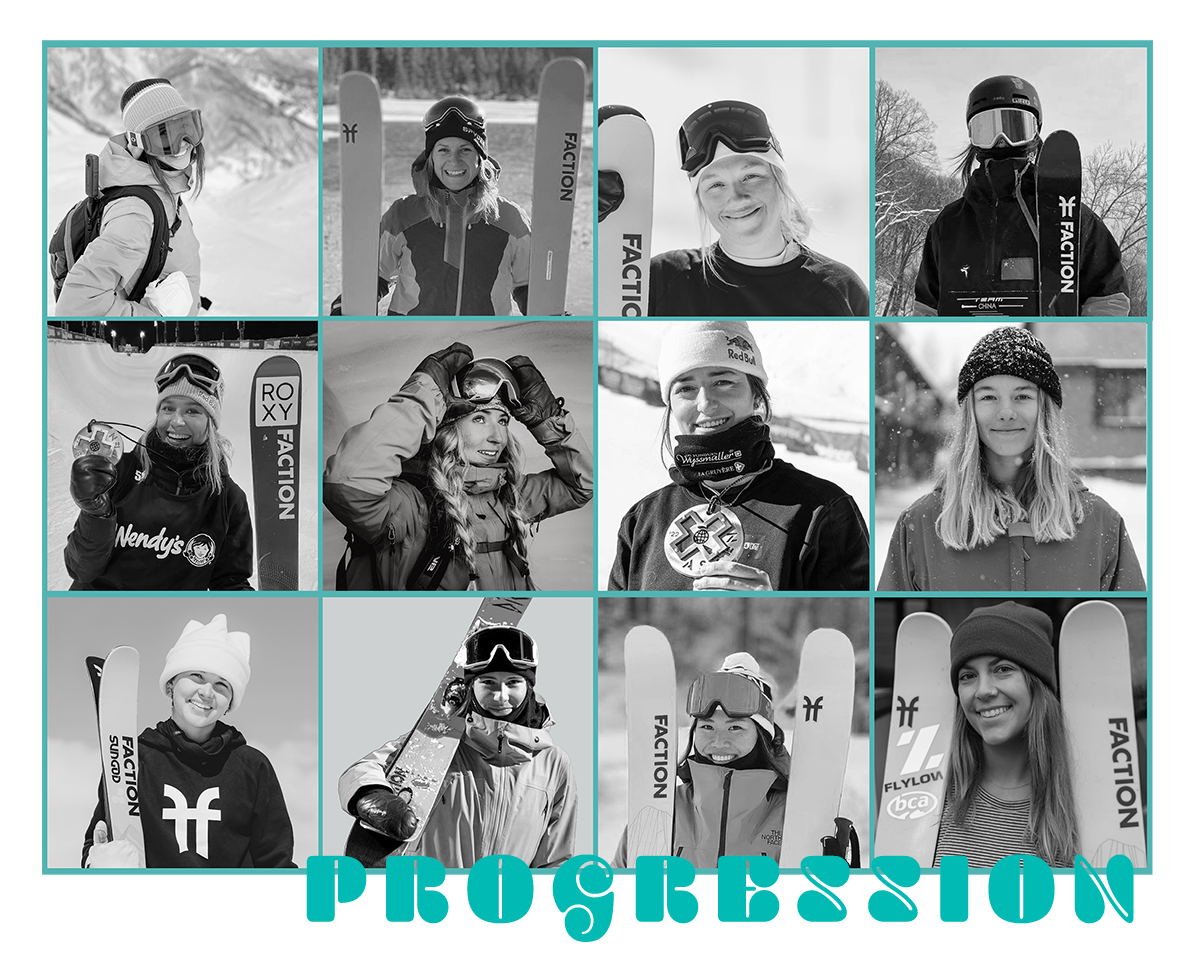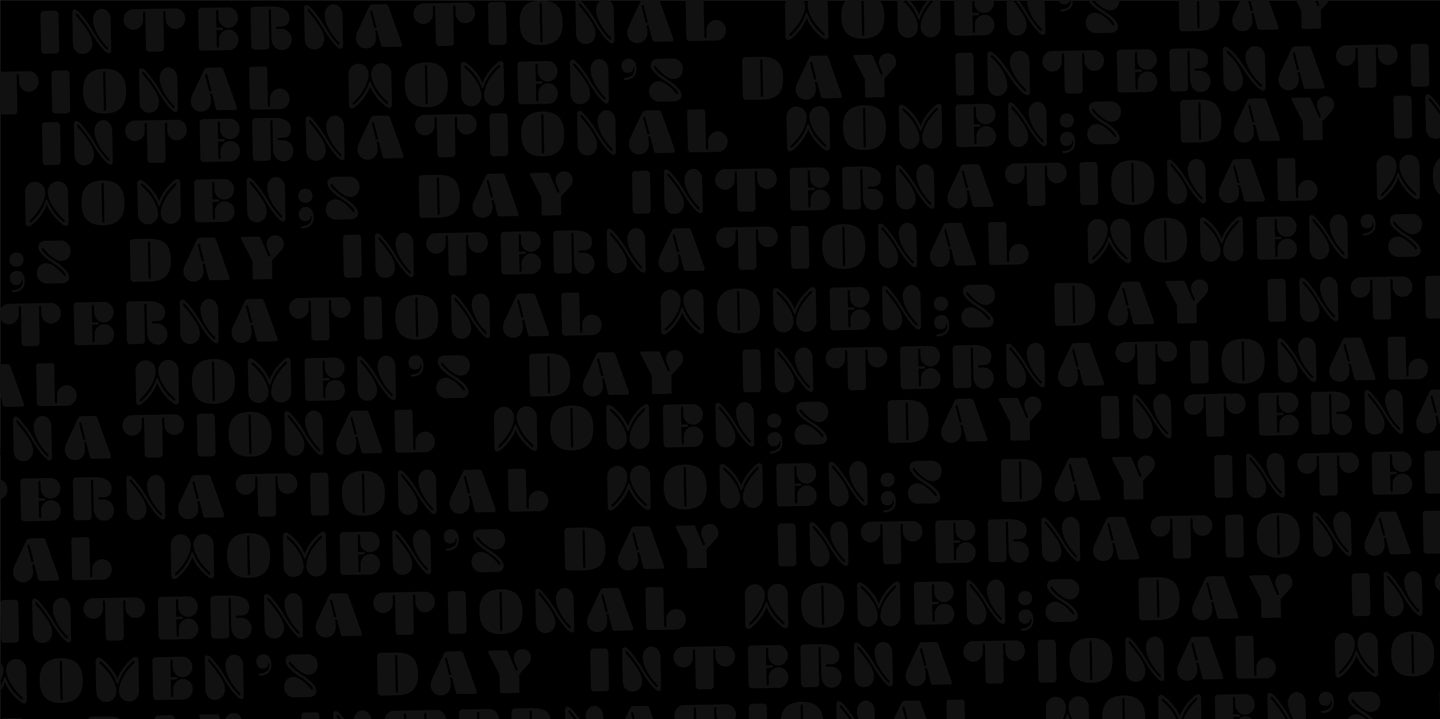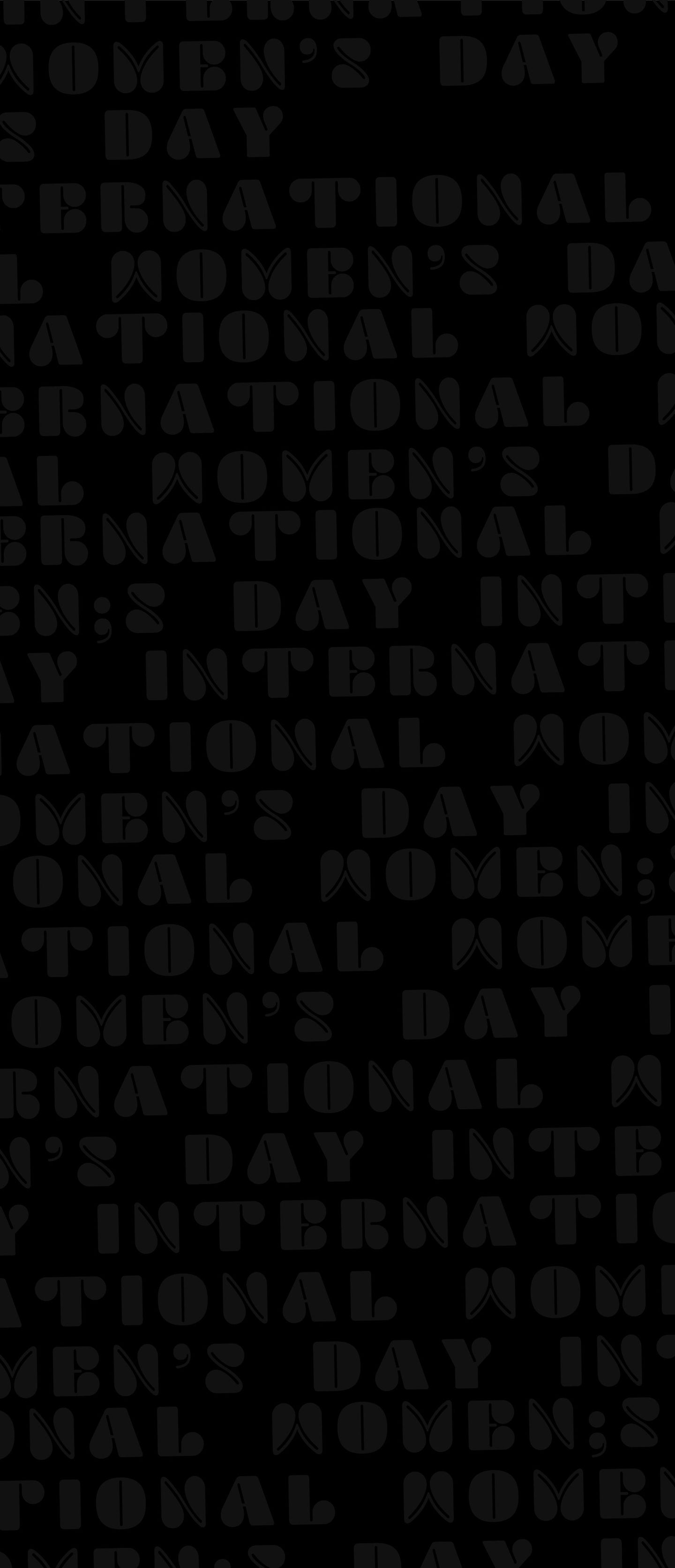 ROOTS PROGRESSION SEGMENT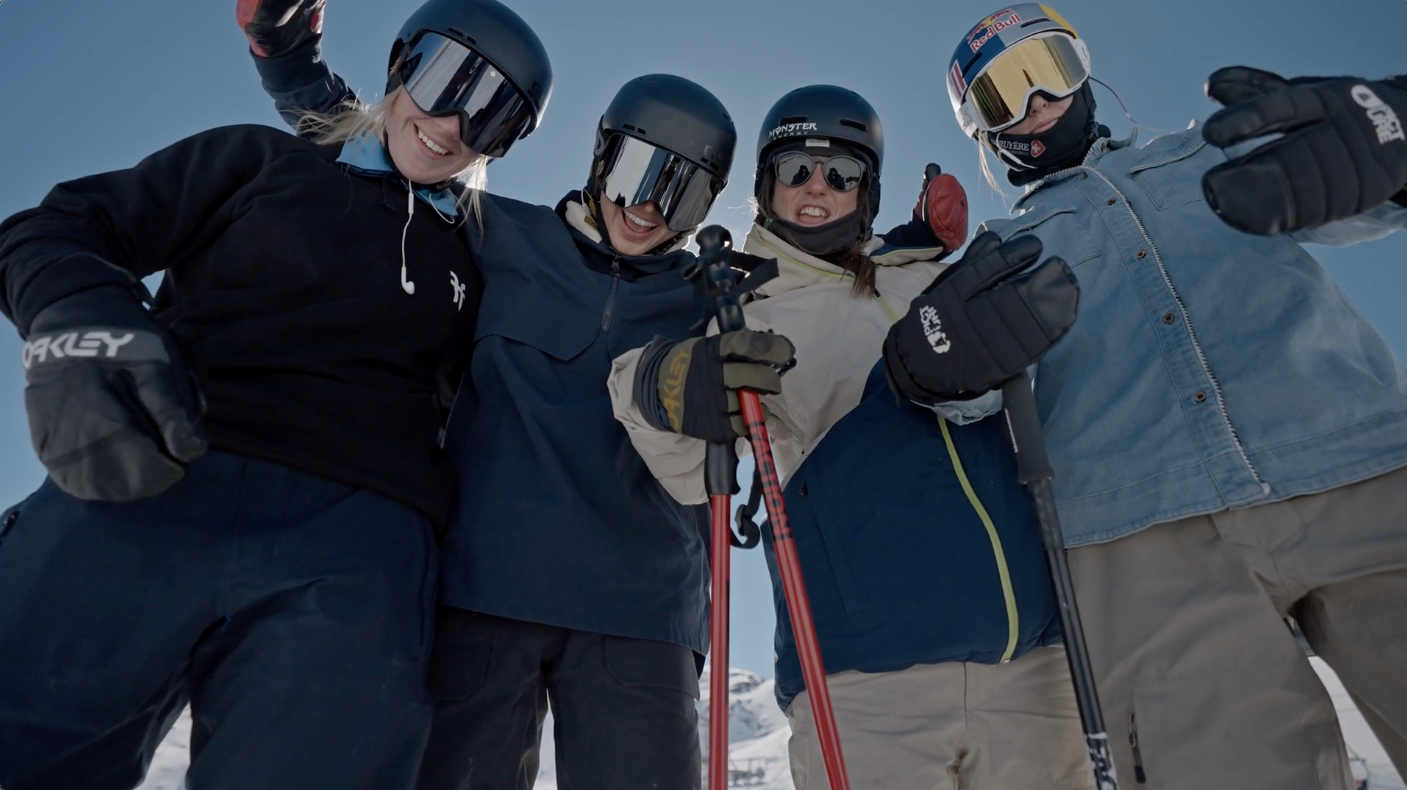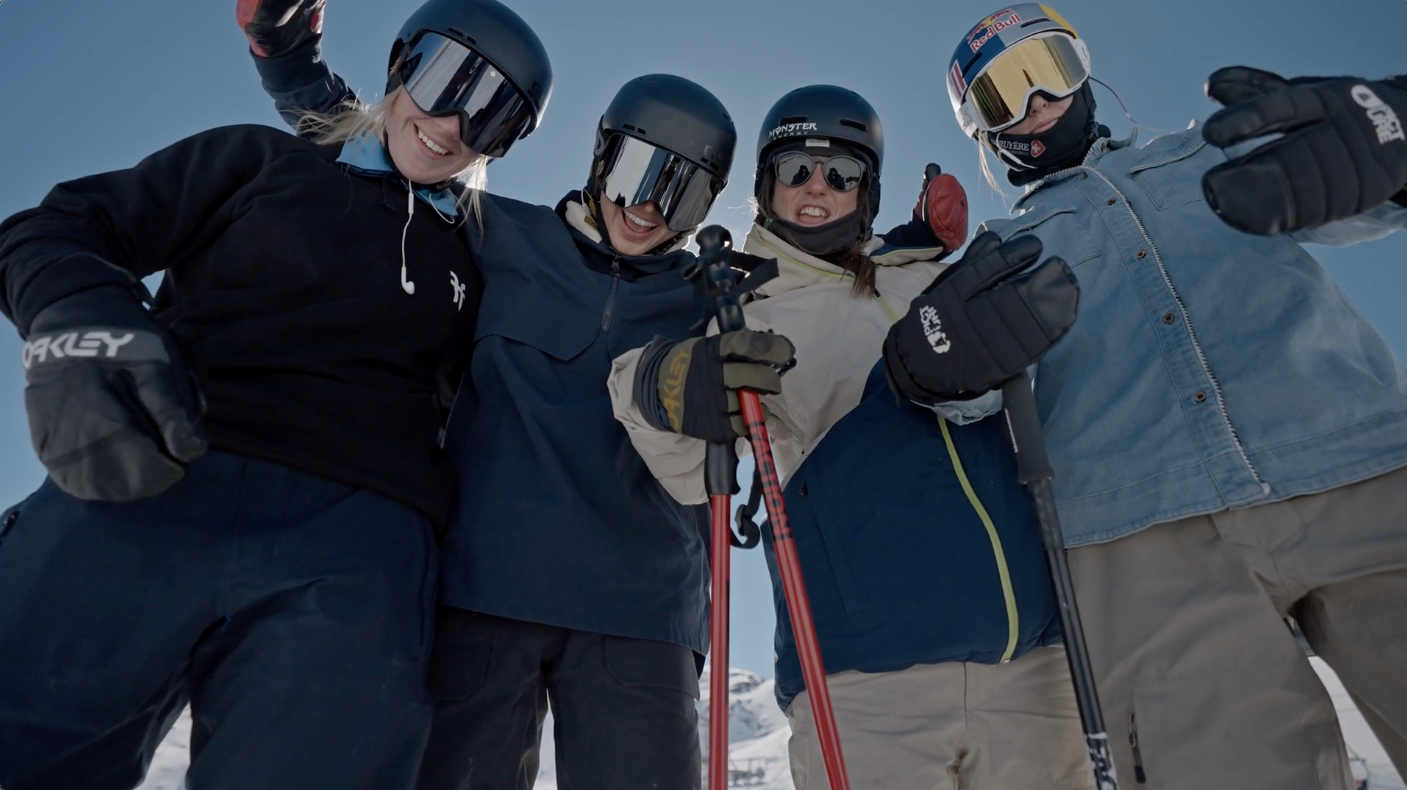 Our women's team are not only some of the most progressive and talented riders on the planet but also passionate individuals looking to influence the freeskiing industry to be an inclusive community. We caught up with some of our athletes to hear about their experiences and hopes for the future of freeskiing.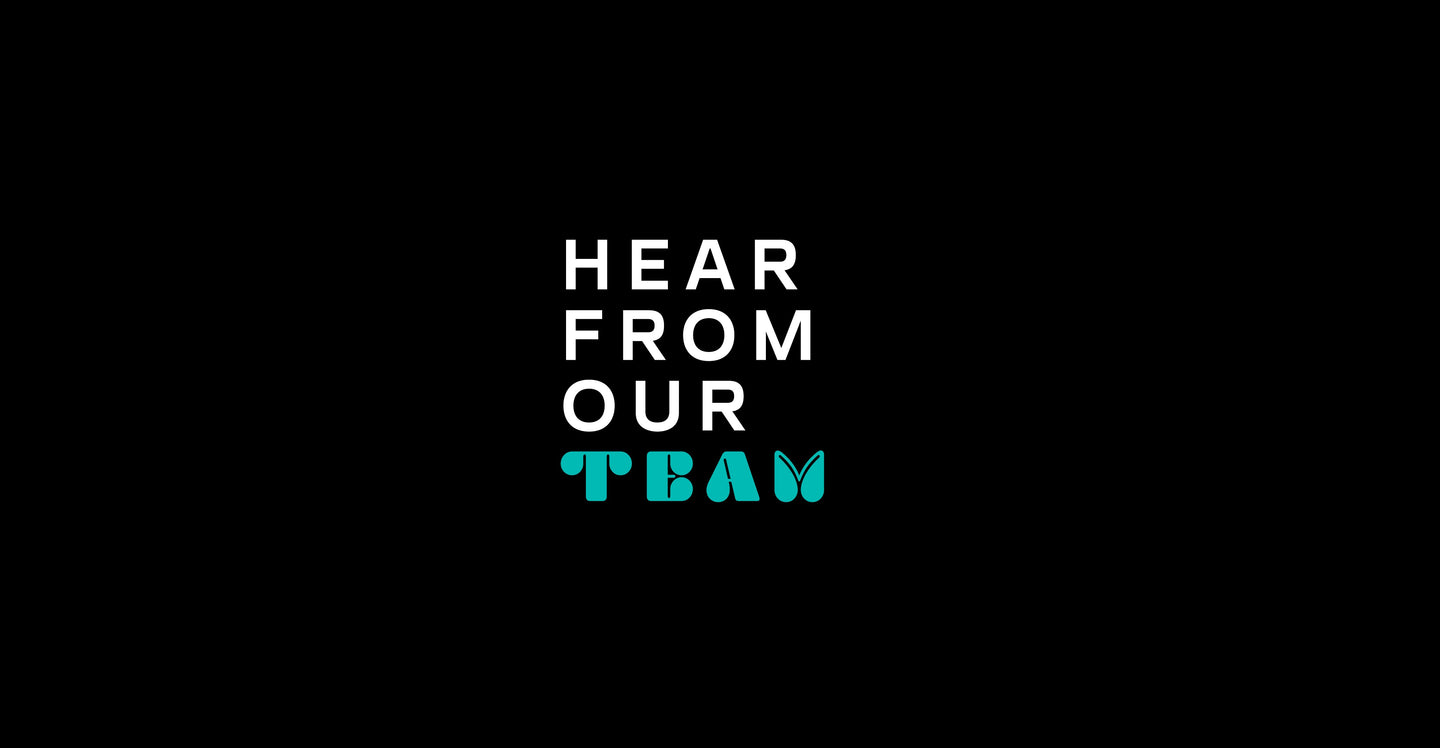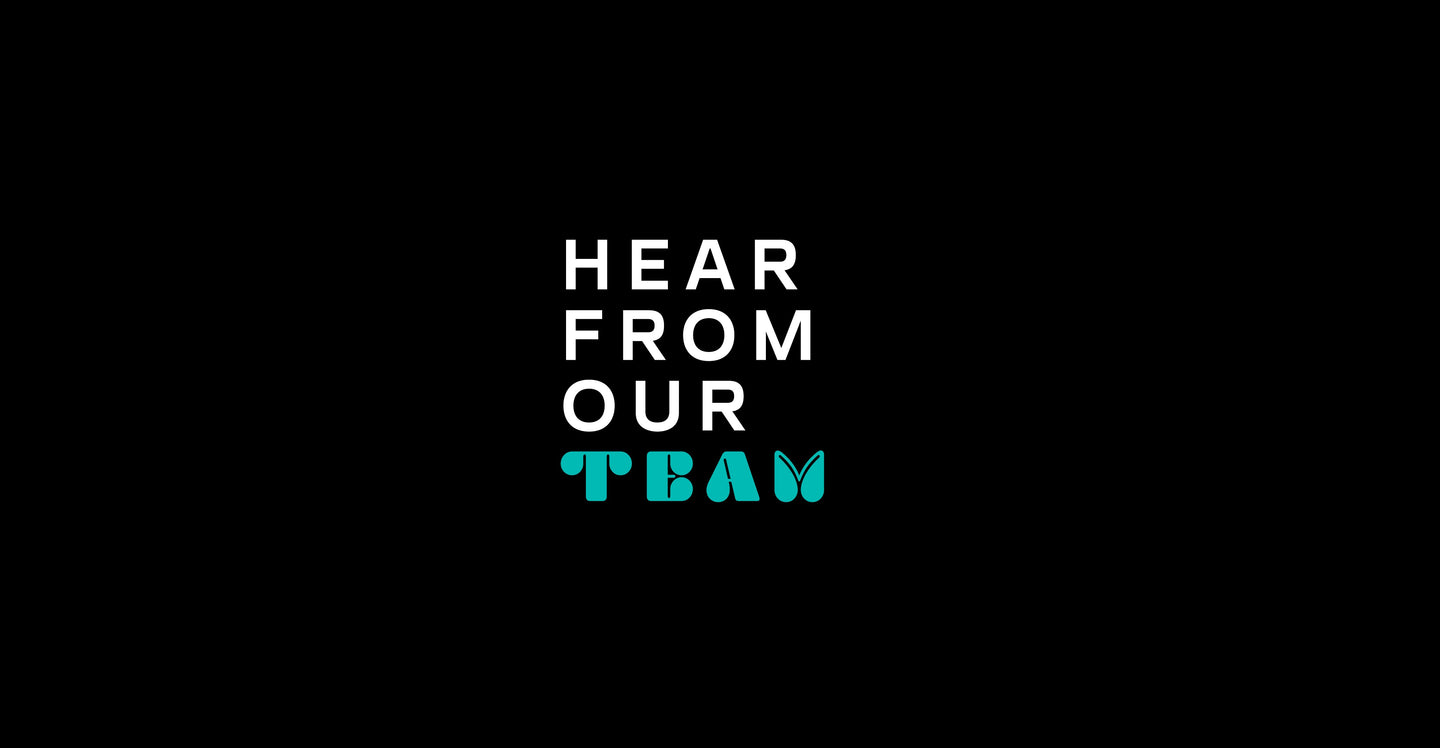 MATHILDE GREMAUD
ON LANDING A WORLD FIRST:
"[Prior to landing the first women's switch double cork 1440] I was thinking of what my next big trick could be. I started by watching videos of guys doing the switch 14. I then tried understanding the rotation and visualizing it until I could try it on the airbag. First I had to learn the switch cork 9 and figure out the take off. When I had that part it took me a few tries to really understand the full rotation and put everything together, and then another few tries to have it on my feet on the airbag."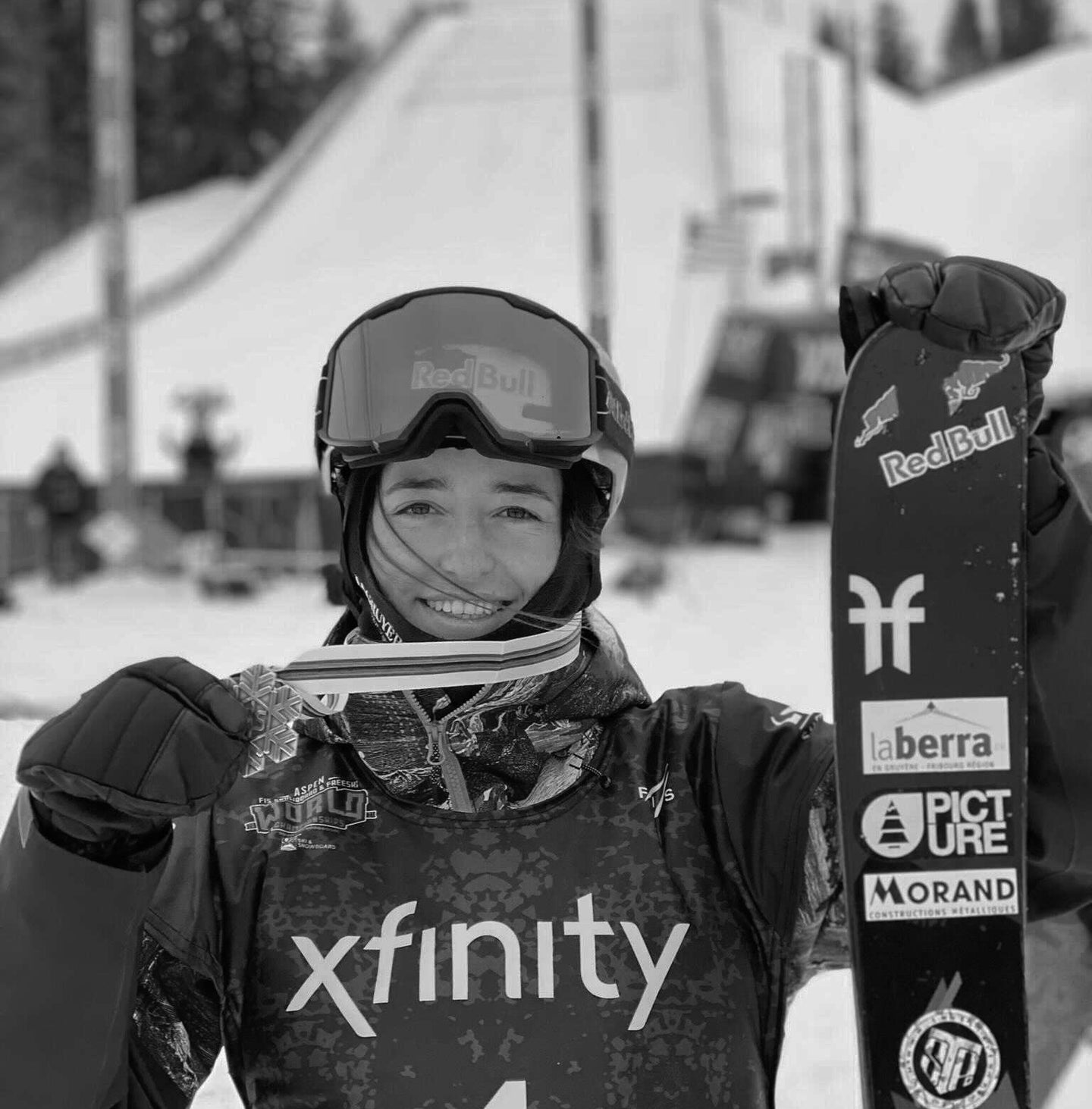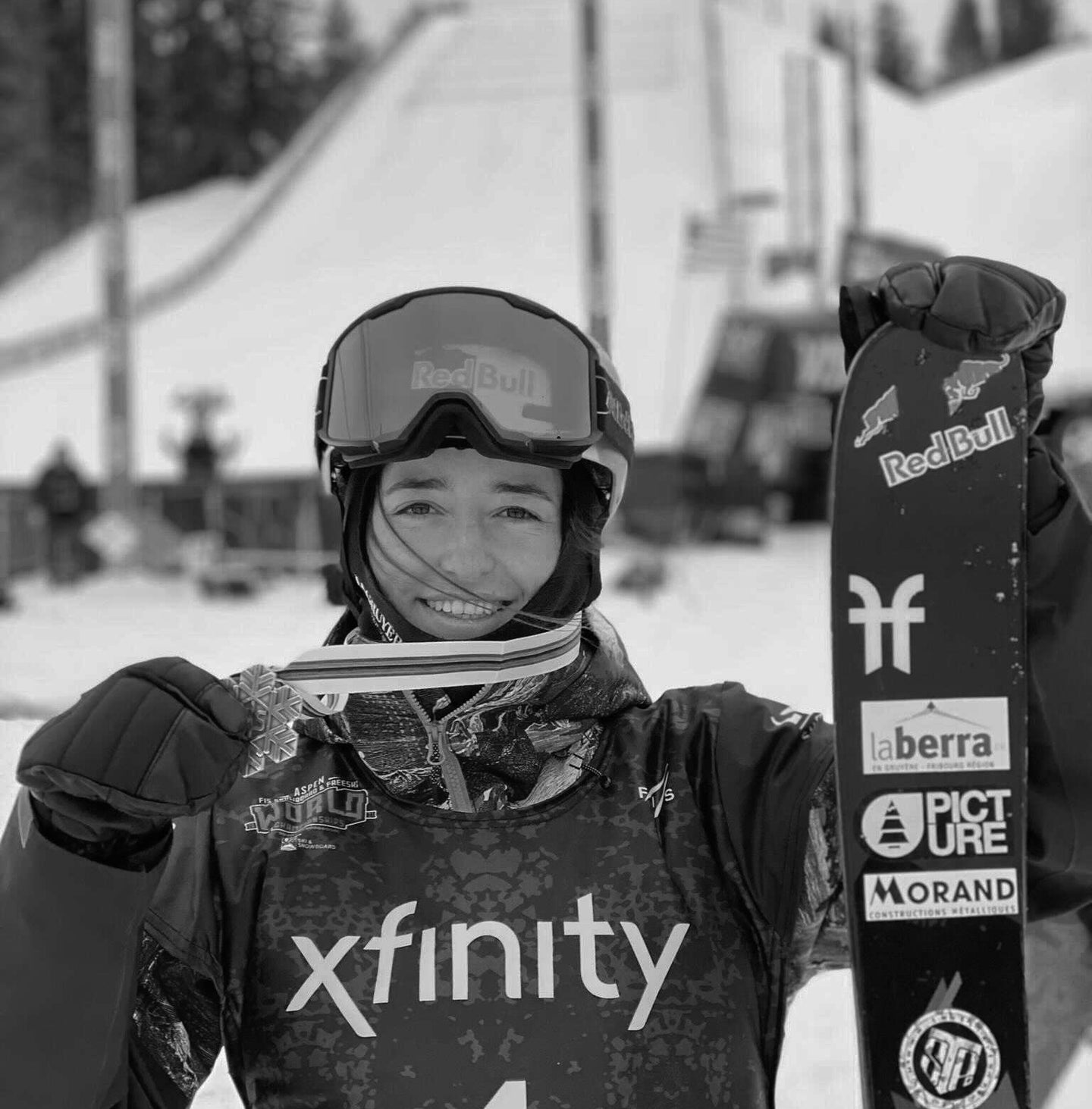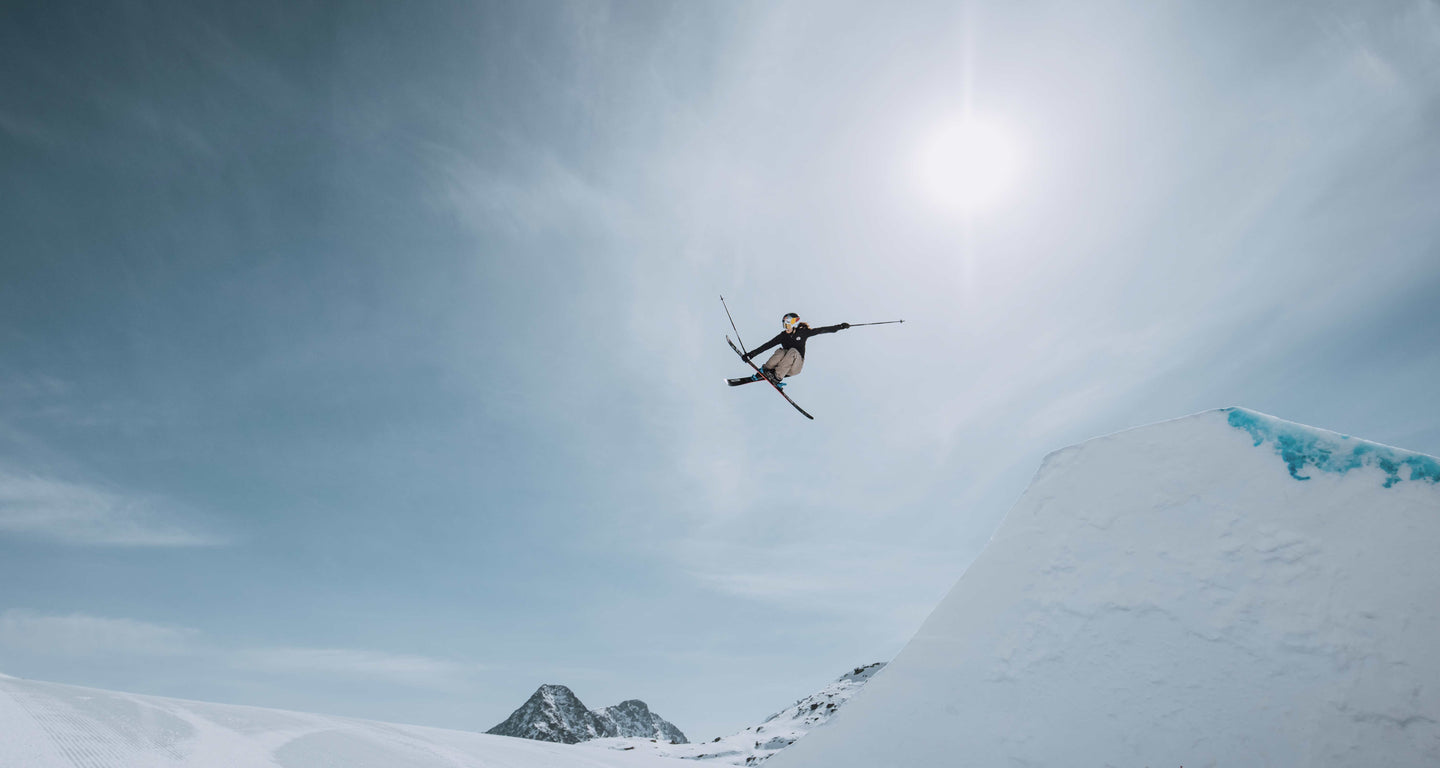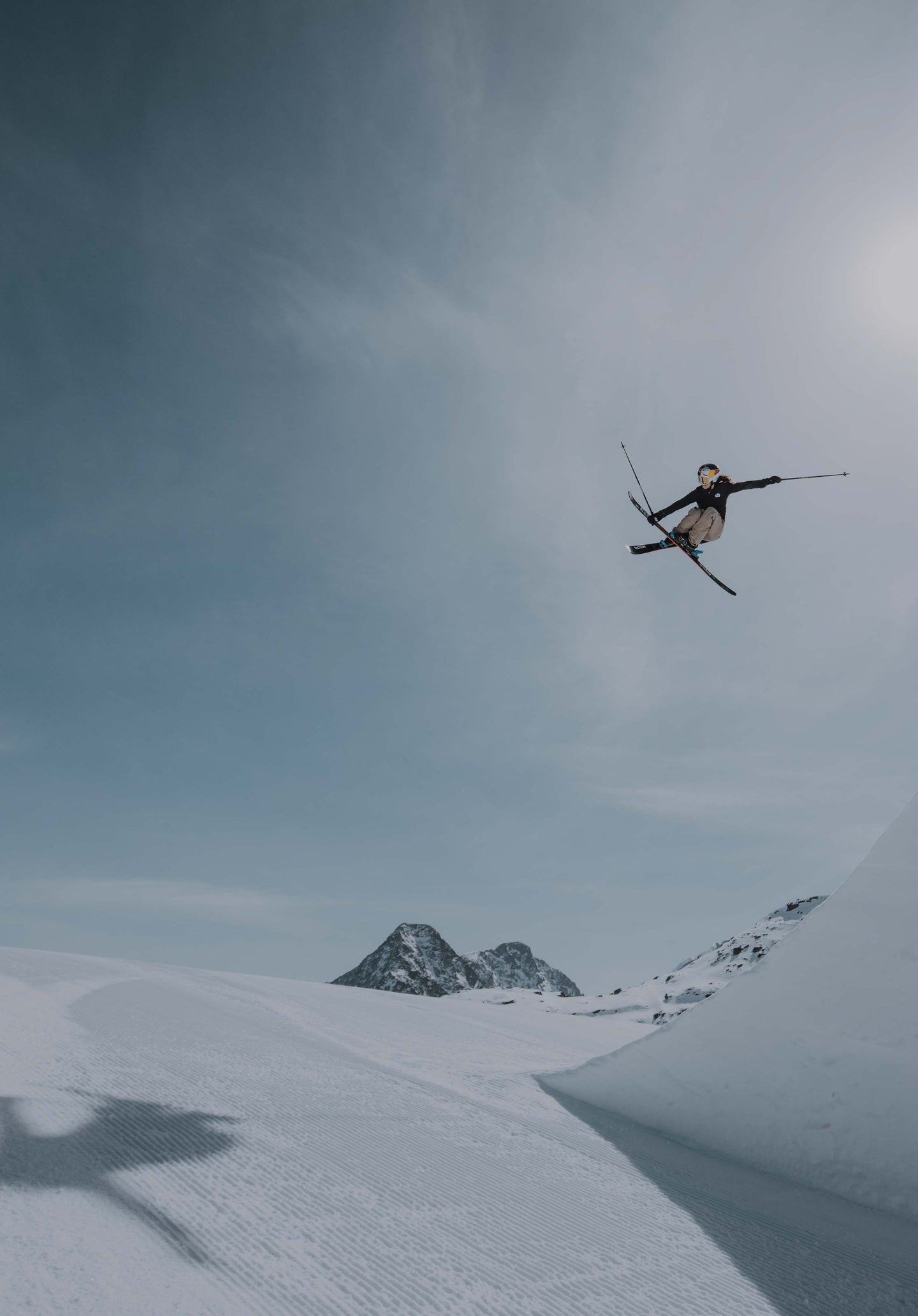 ON BREAKING DOWN BARRIERS:
"I think it's simply the opportunities that brands, companies and organizations give to women. I am very thankful for what Faction started with us because we have a strong women's team and that can push other brands to follow. I think where there is not such a strong women's team, it's important that brands include women more in general - in filming projects, social media posts, etc. - and take the time to understand that yes, girls can do amazing things, but genetically we are still different from boys and that has a big impact in sports (not only ours)."
SOPHIA ROUCHES
ON CHALLENGES IN THE BACKCOUNTRY:
"I think one of the biggest challenges for women in backcountry skiing is the lack of listening. With the backcountry being such a male dominated space, it's difficult for women to be heard in their decision making. I've seen & experienced it so many times where myself or another woman are offering route suggestions, or observations about avalanche conditions and are immediately dismissed by the rest of the group. We need the ski community to elevate women's voices and bring more women in to these spaces."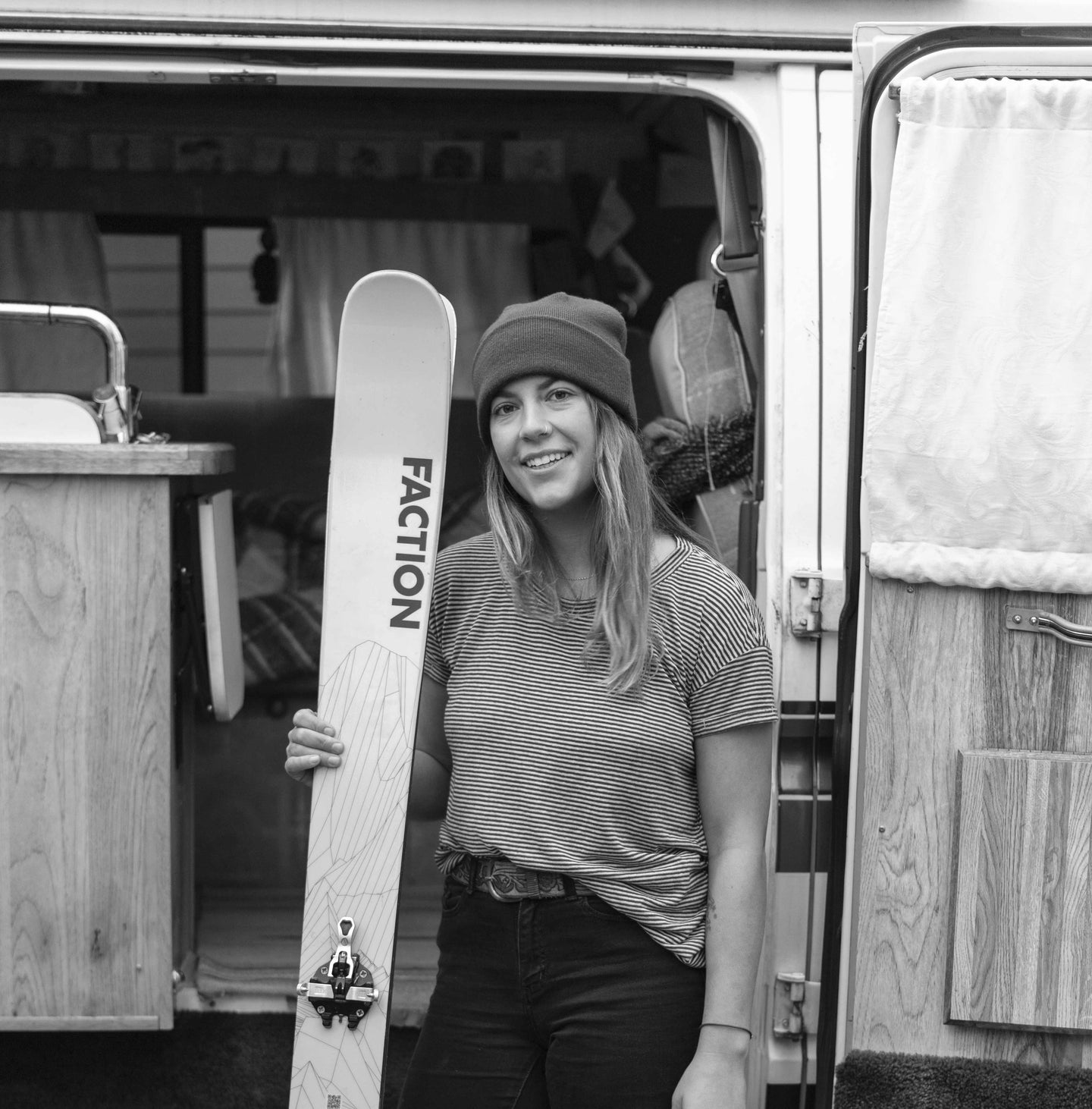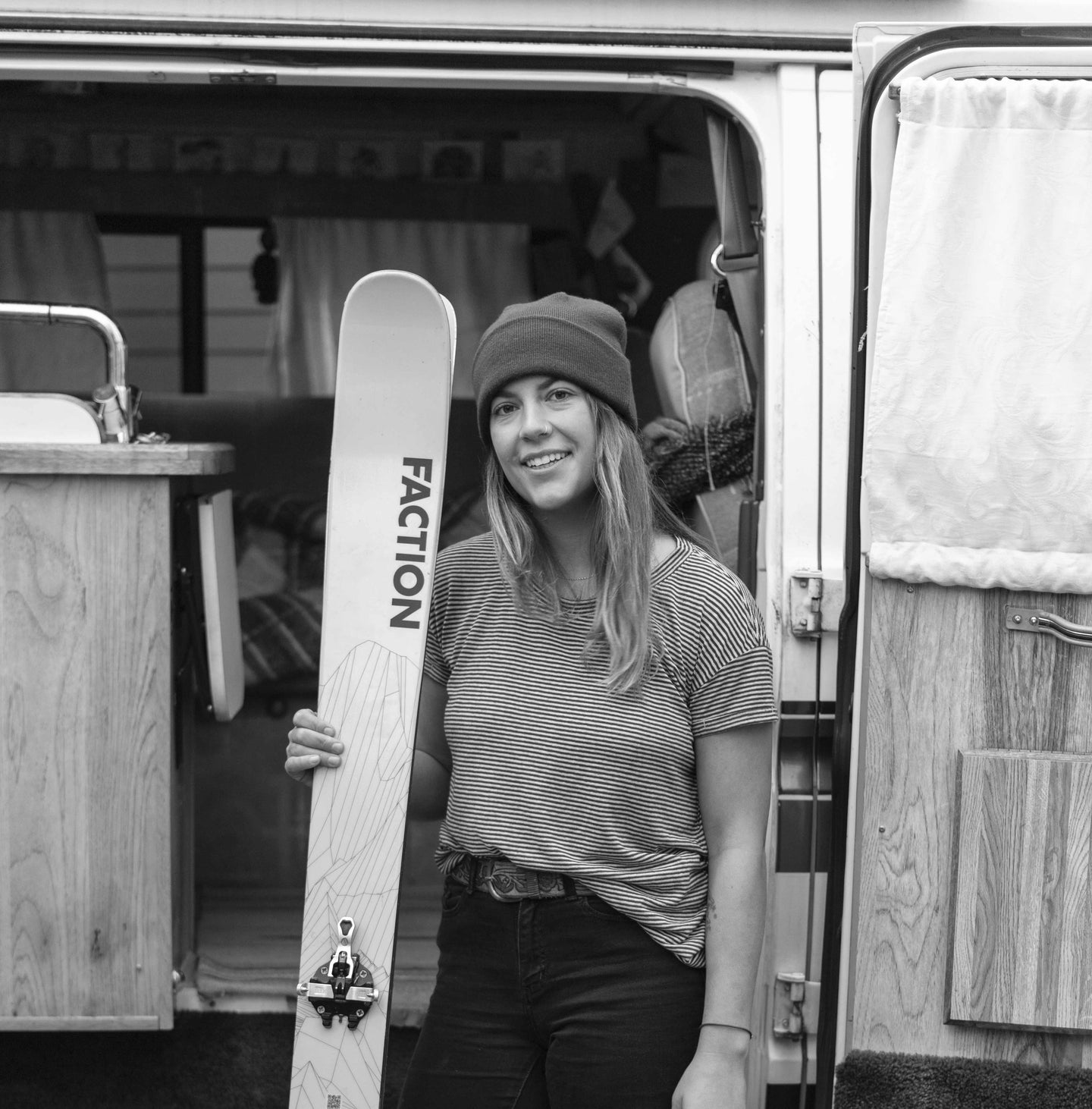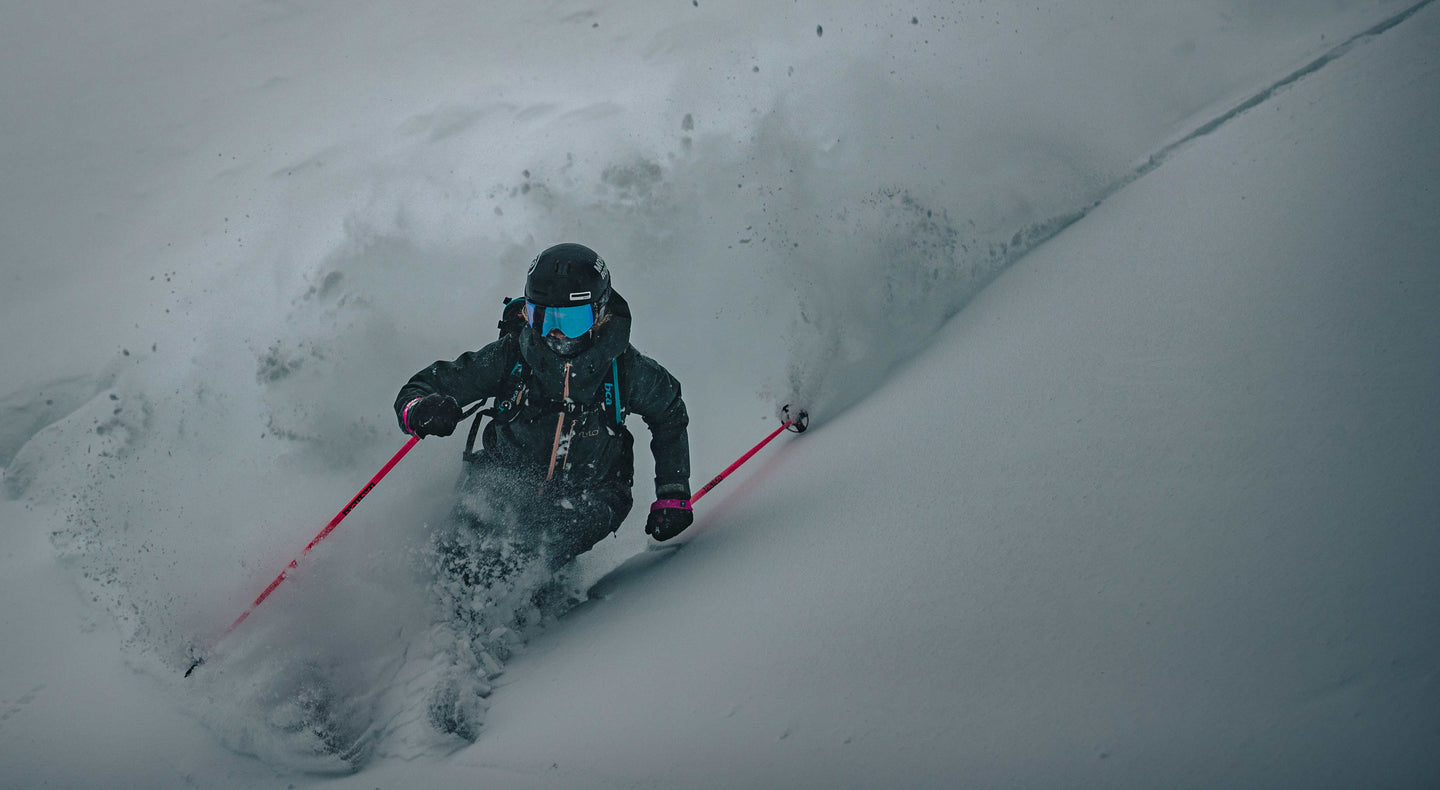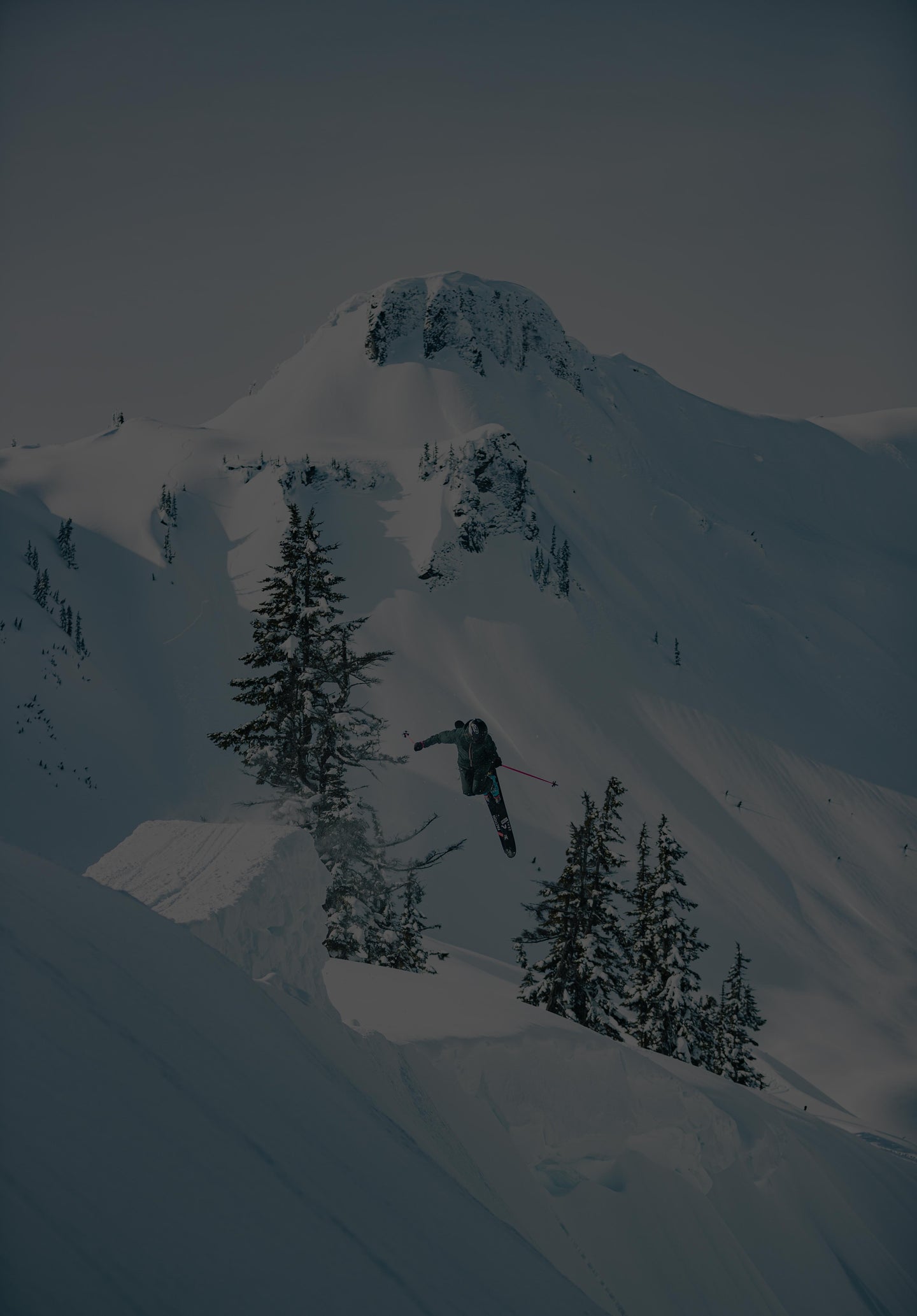 ON THE FUTURE OF WOMEN'S SKIING:
"Historically, female skiers have been placed in this box of needing to appeal to men in order to make a career out of skiing, or even just be accepted into the ski community. Ski media has perpetuated this idea by continuing to favor women as lifestyle models rather than skiers. I feel that the ski industry needs to take an honest look at how they portray women in these spaces. Is the shot of a beautiful woman in the mountains being released to inspire other women in skiing, or to entice the male gaze? The future of women's skiing relies on more women becoming a part of the sport. Not only on the athlete side, but behind the camera, in the editing room, as brand team managers, and marketing coordinators. I'd really like for more women to not only be showcased in ski media, but for more women to be deciding how we highlight women in the sport. "
KELLY SILDARU
ON STARTING A SKI CAREER:
"I don't think this is something you can just decide; love and passion for skiing is needed and then everything else follows. In my mind, the most important thing is to enjoy the journey and never forget to love yourself. The only time to look back is to see how far you have come!"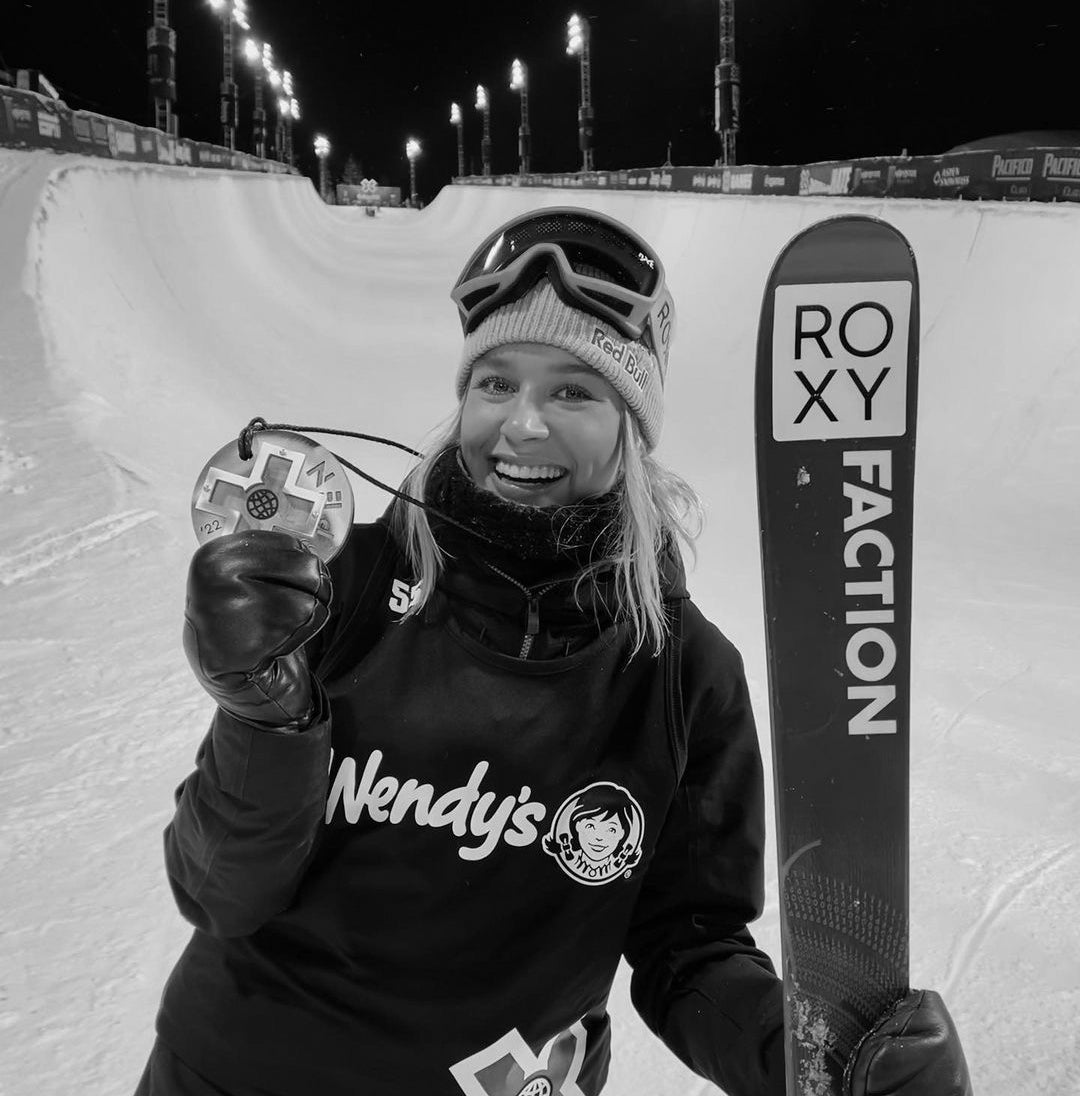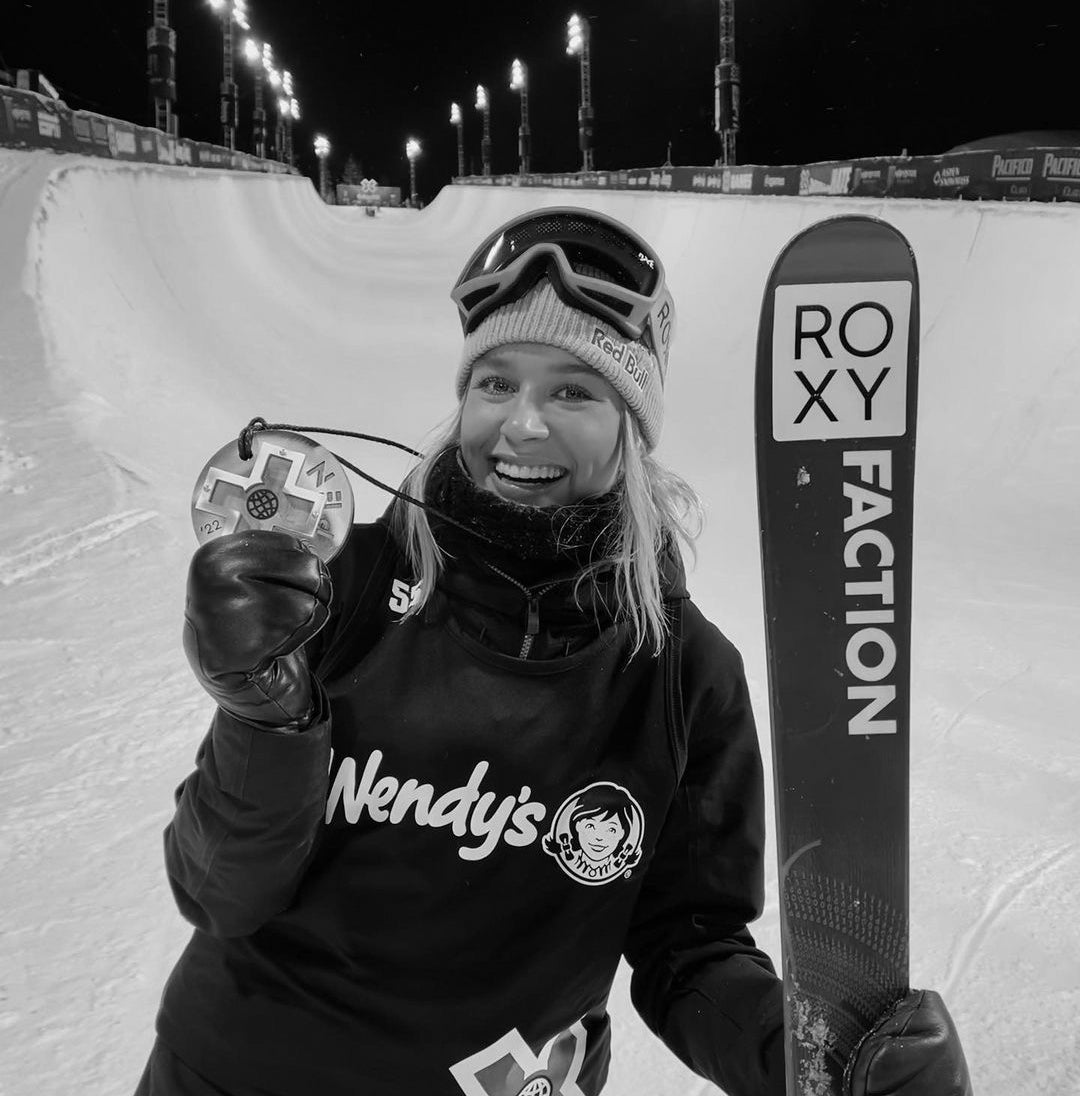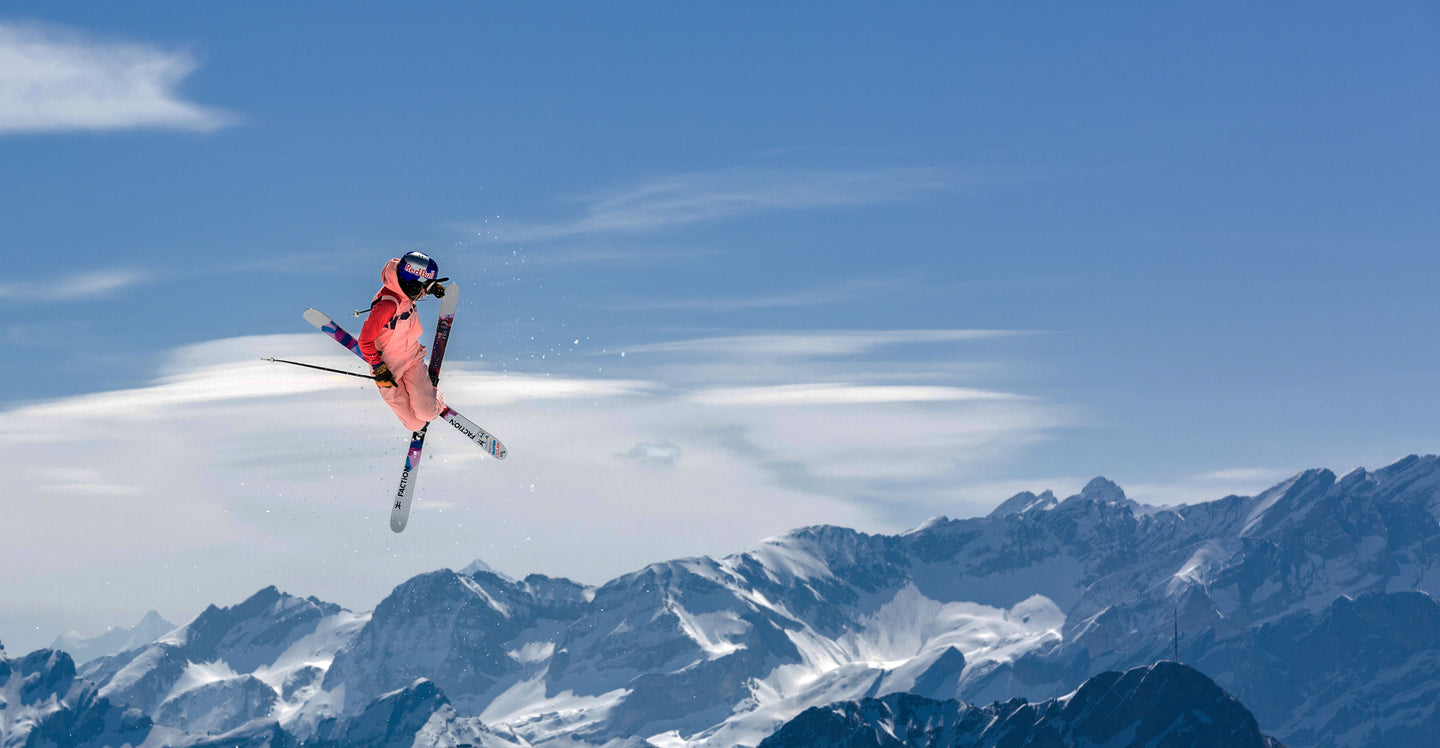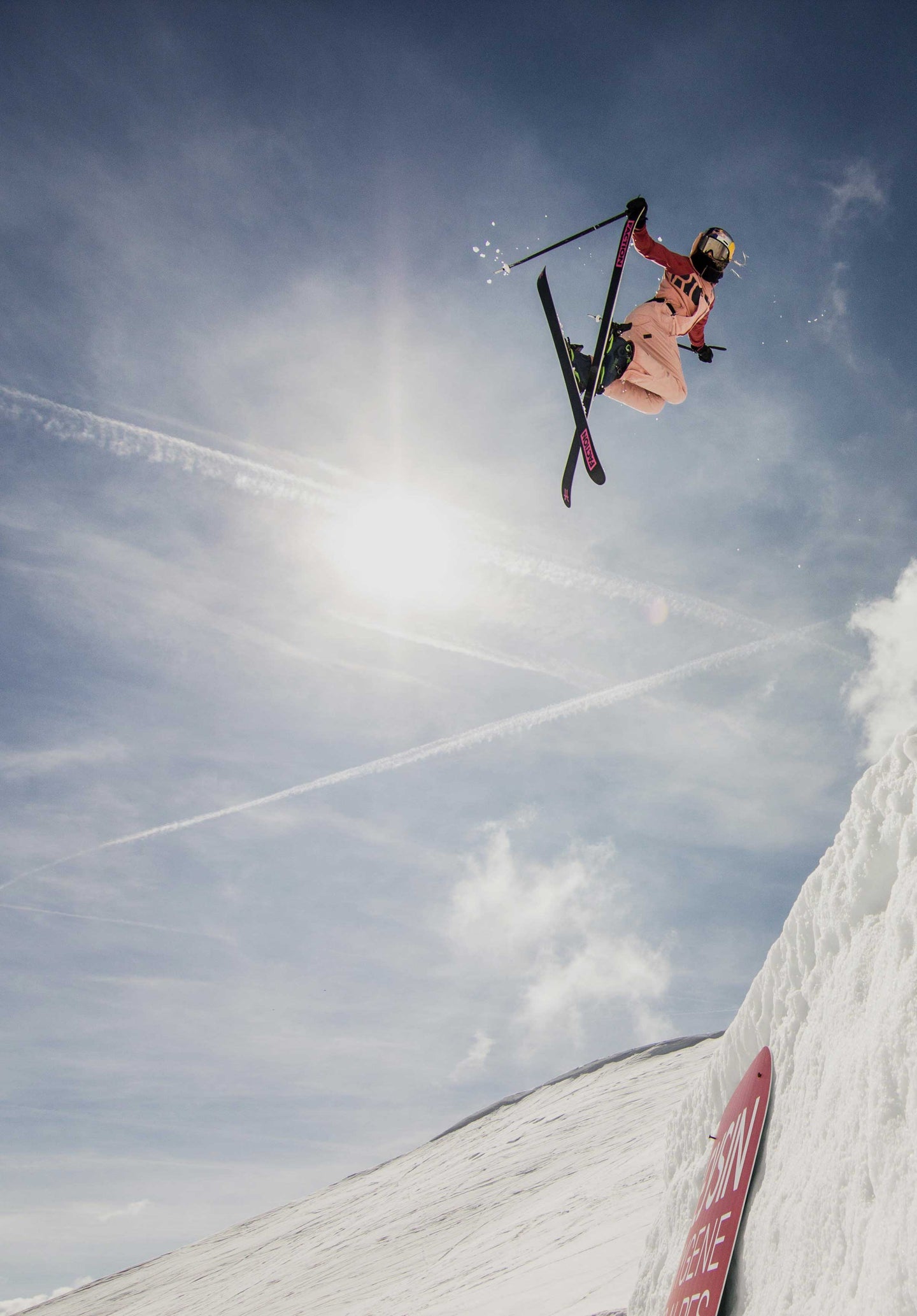 ON PROGRESSION:
"Mainly I see a huge step forward in the level of riding which brings more and better opportunities for everyone. Competitions have become more even, there is not so much dominance and advantages for certain skiers anymore."
LORRAINE HUBER
On progression of women's freeride:
"When I started competing on the FWT in 2010, the athletes in the women's ski field were not yet adding tricks to their lines. It wasn't until 2018 that we saw Arianna Tricomi perform the first ever 360 on the FWT in the women's field. One year later, Hedvig Wessel became the first woman on the FWT to land a backflip (it was massive). These women have played a key role in progressing women's freeride skiing and we can see the result with riders like Faction's Elisabeth Gerritzen (reigning world champ) training so hard to nail a 360 in a comp – which she did most impressively over a good sized cliff in Andorra in 2021. I would expect in another 5 years or so, it will become standard for the ski women to build at least one trick into their lines, especially if the FWT continues choosing mellower venues (as opposed to big mountain faces) for most of their stops."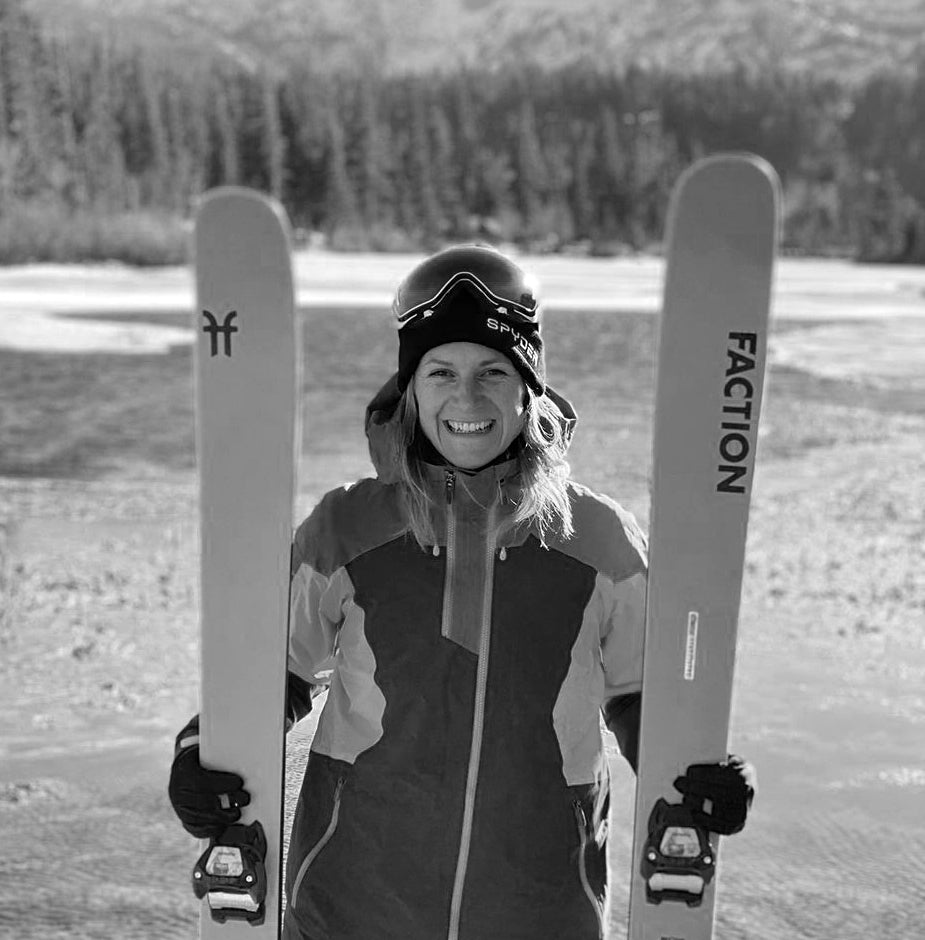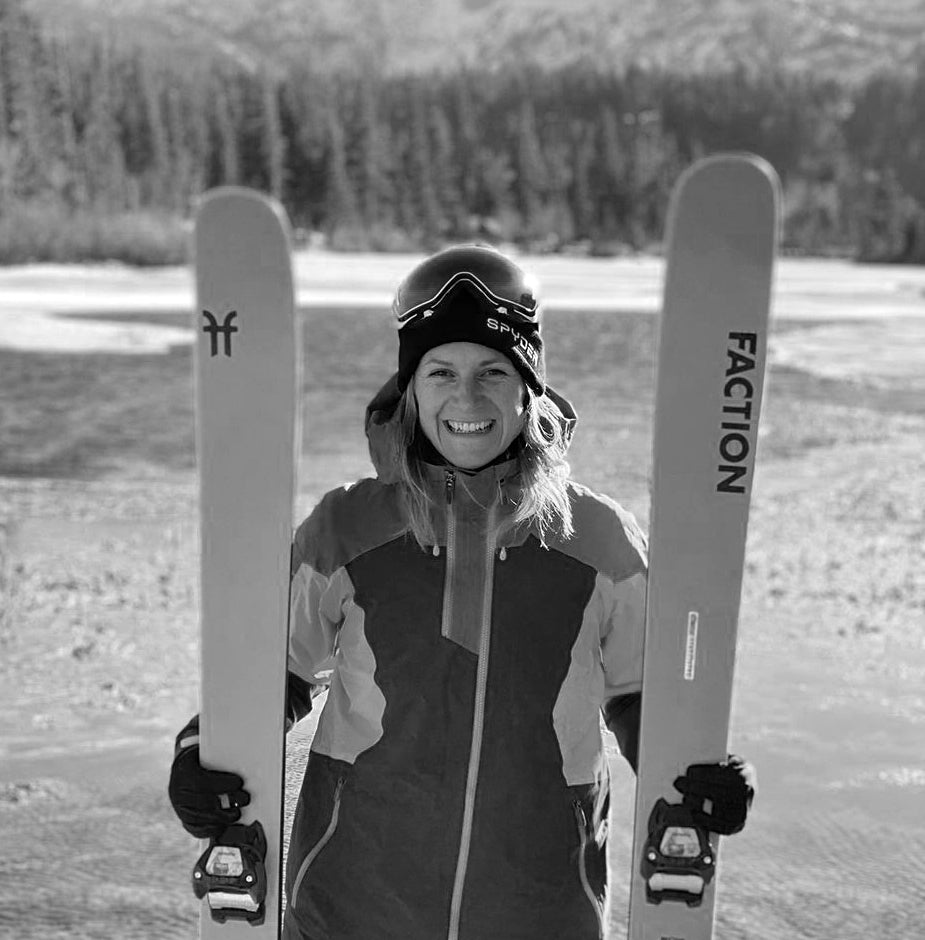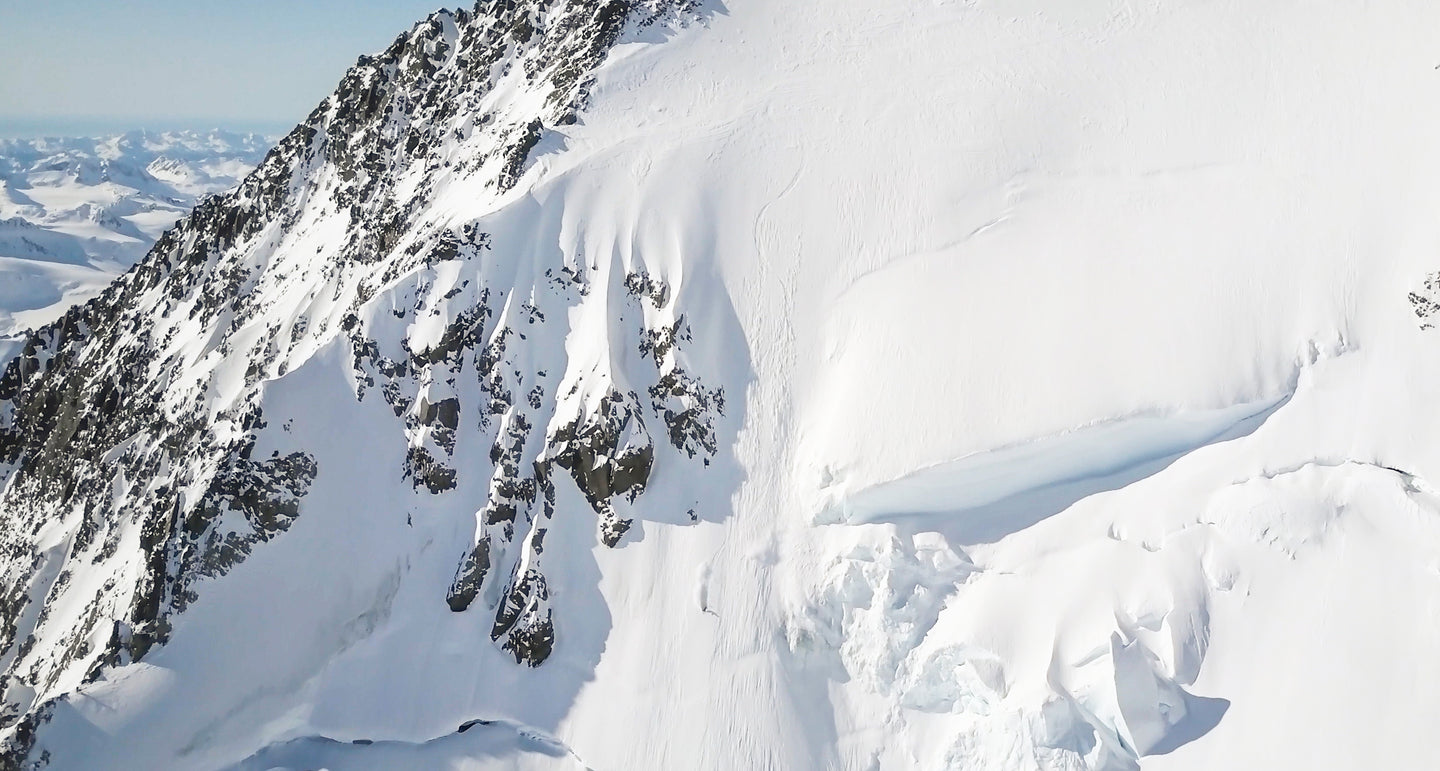 On overcoming fear:
"The only way to overcome fear is through experience. What I mean by that, is that through doing, through getting into action, we can learn to manage fear. Scared of jumping a cliff? Go back to a cliff size that you're comfortable with. Hit it 10 times or until you start feeling comfortable to increase your speed in the run-in and focus your attention on a powerful and active take-off. Give it 100%. Once you have that down, choose a somewhat bigger size cliff and repeat. And then a bigger size cliff after that. You'll find that with this form of deliberate practice, you will be able to feel comfortable with something that was previously uncomfortable. This is what stretching your comfort zone is all about. It happens through deliberate practice and repetition. There is no secret to this, just go out and put in the time."
GIULIA TANNO
On overcoming injuries
"Skiing gives me a feeling that compares to nothing else I've ever done in my life. It's really a deep love I feel for this sport and I think that helps me to return from injuries over and over again. I also know I have more to show and I want to push myself to become the best skier I possibly can. Those injuries have of course been some pretty hard setbacks but I just feel like I still have something to give to this sport and I want to continue with that as long as I can say that I am still doing it with joy and passion and that's still the case right now."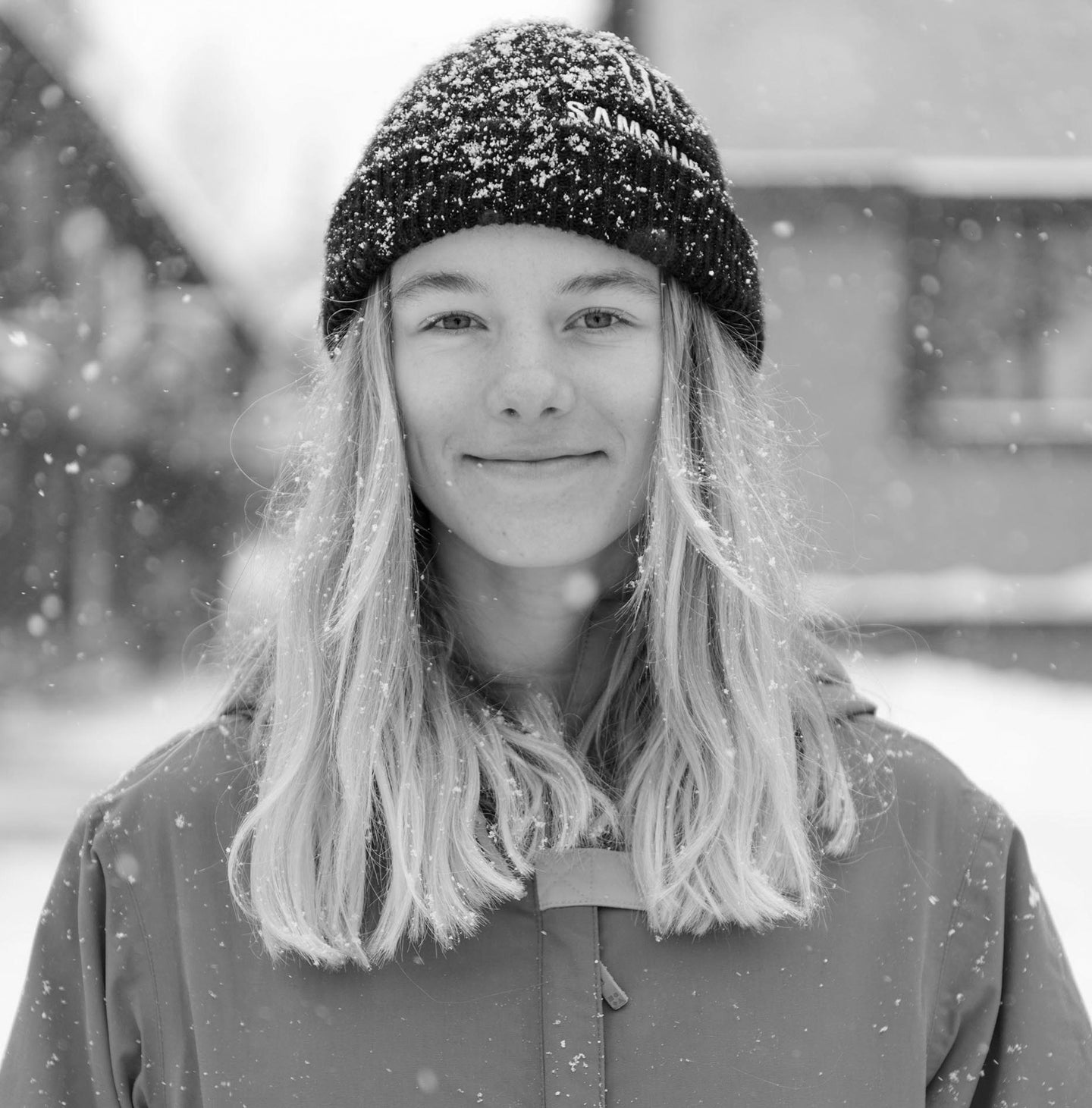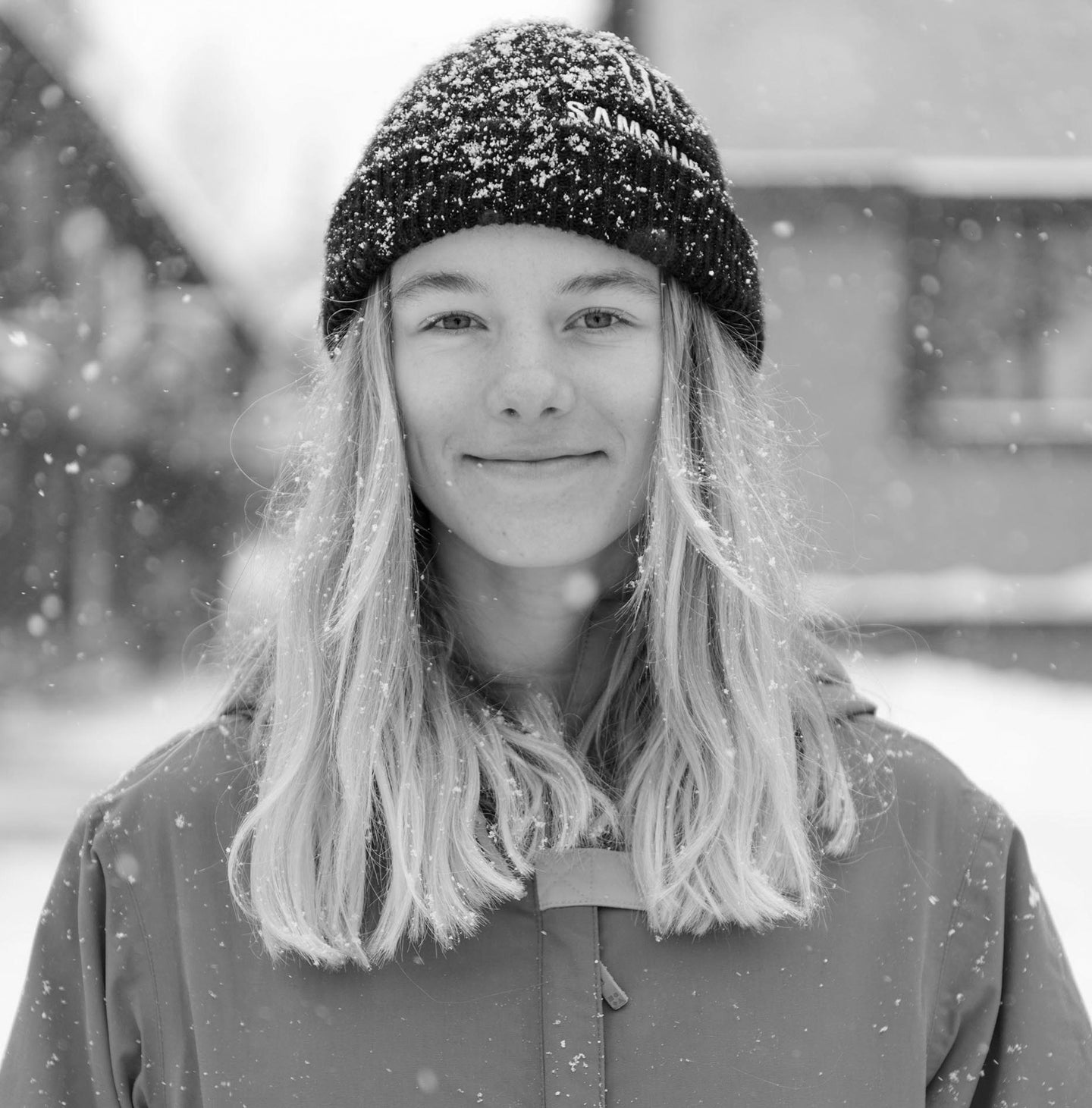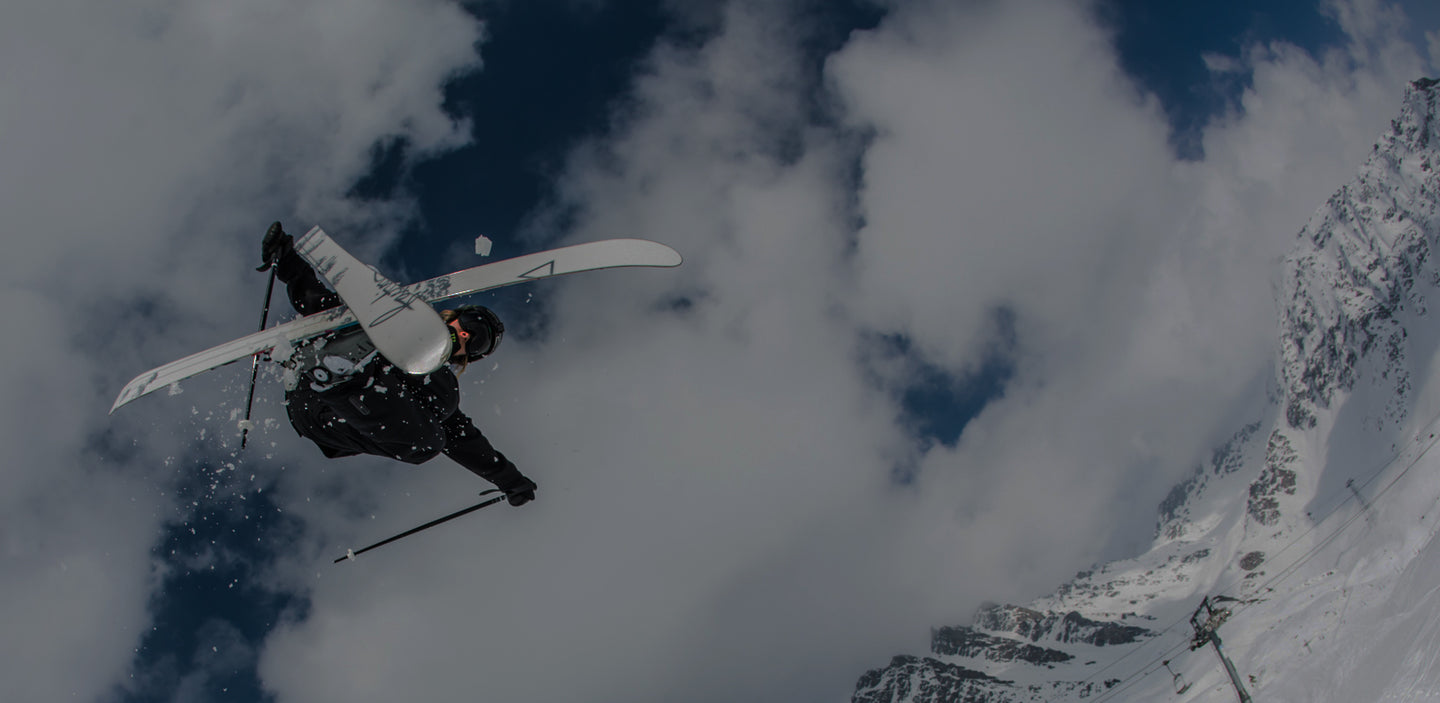 ON PROGRESSION:
"I'm just so excited to see how far women's freeskiing has come. When I got into it I NEVER thought we would be doing doubles by now. To see that a double is almost standard in Big Air competitions seems so wild to me. I really love to see how many more women are getting to love our sport as well. I'm also happy to see women finally getting more acknowledged in this very male dominated sport."
KELLYN WILSON
On Progression:
"One of the greatest progressions that I've witnessed in the past few years is the push for inclusivity and camaraderie between those who identify as women within this sport. This community has grown so far from the single token female in a group or in a film. The competitiveness that is created when space isn't made for everyone seems to be becoming less common and less accepted. Thanks to things like International Women's Day and highlighting women's stories and experiences, I've witnessed more support and celebration for one another now than ever before, and that's the most important progression."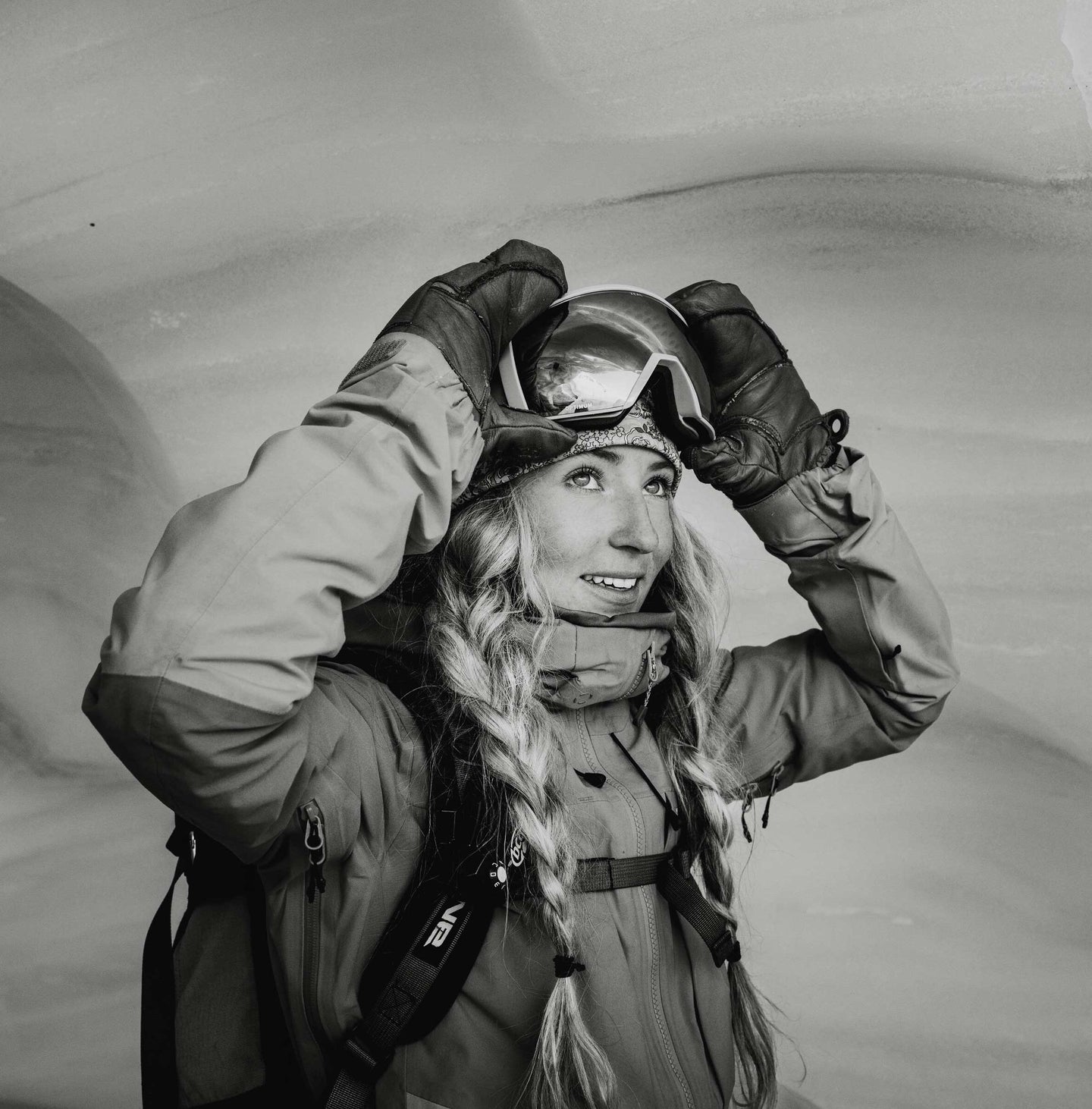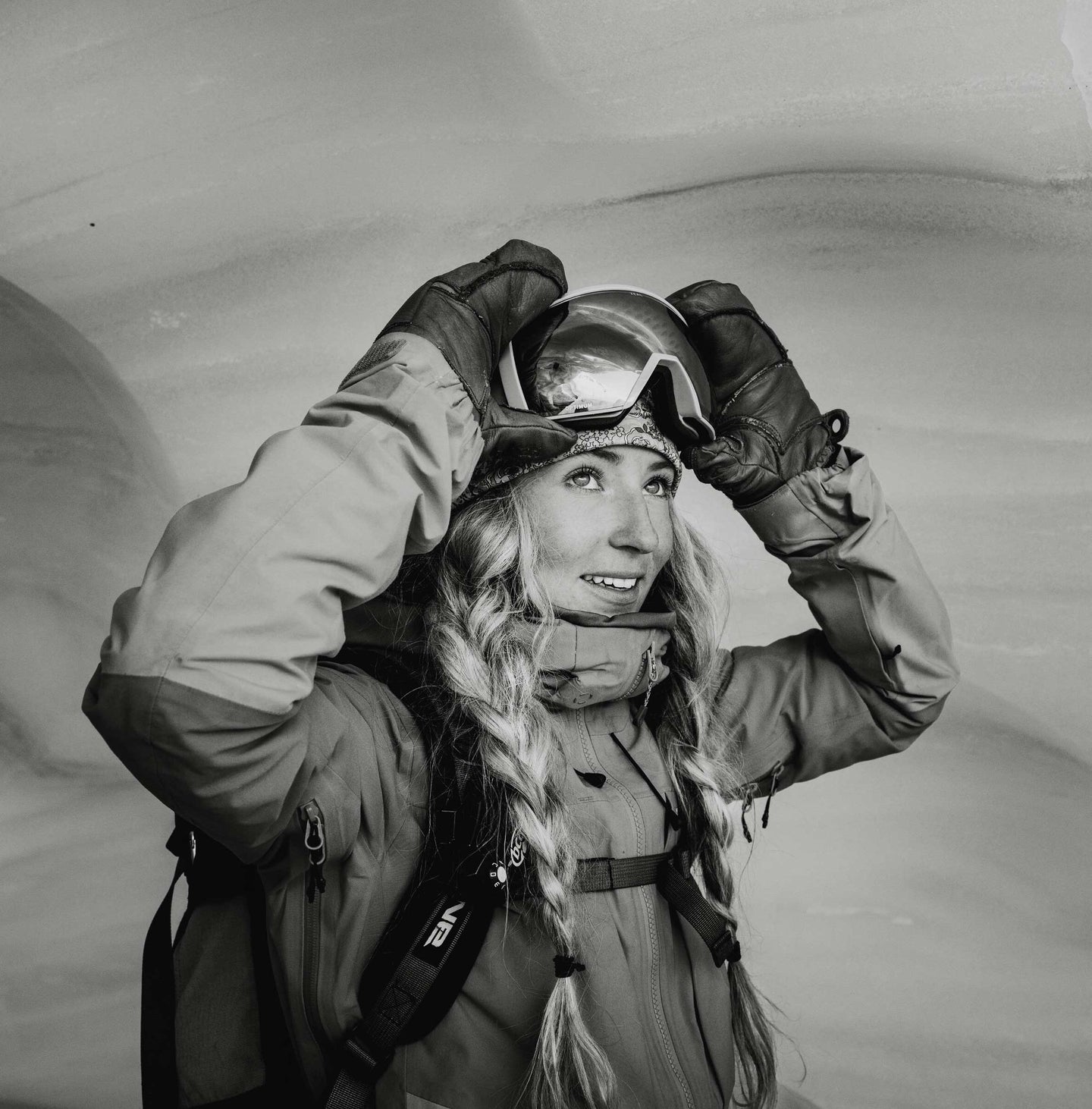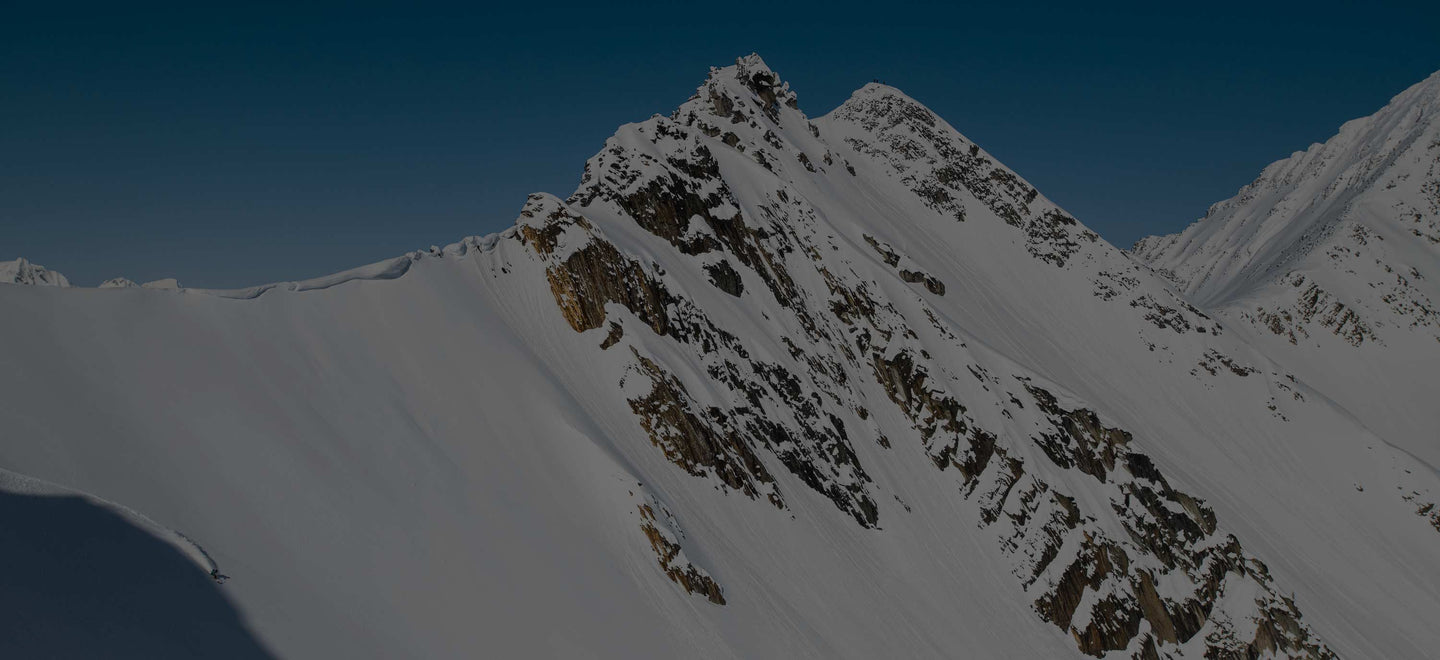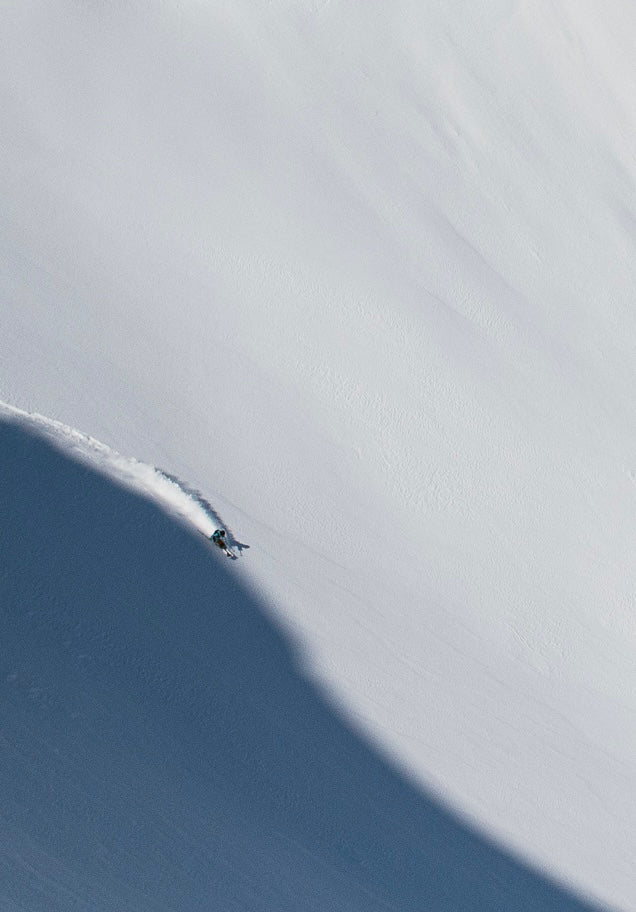 On the future of women's skiing:
"My wish for the future of women's skiing is elevated visibility for female creatives and athletes, more reciprocal rather than hierarchical group dynamics involving women, and for all women to be leaders in creating a community where difference is valuable and celebrated."
SANDRA EIE
On the Roots shoot:
"I just love skiing with the Faction girls. To be able to share my biggest passion with these girls who are so talented feels amazing. The atmosphere was just incredible, we had a lot of fun being outside in the mountains and I feel like everyone wants the best for each other. I see them as good friends no matter what we are doing (comps, shoots, training etc). On the shoot we pushed each other by watching each other, giving tips, sharing the stoke, happiness and just our love for skiing. It's pretty unique."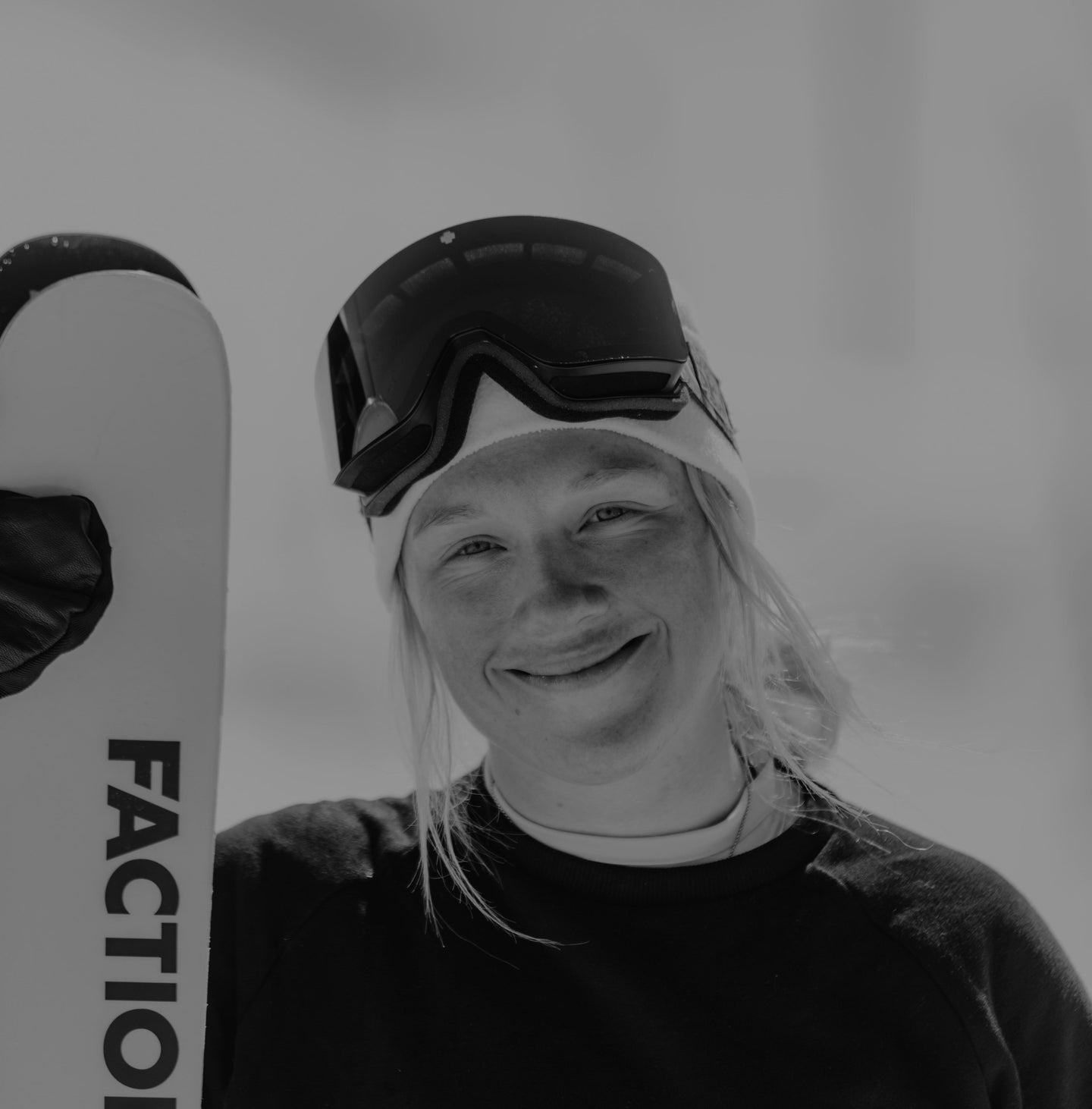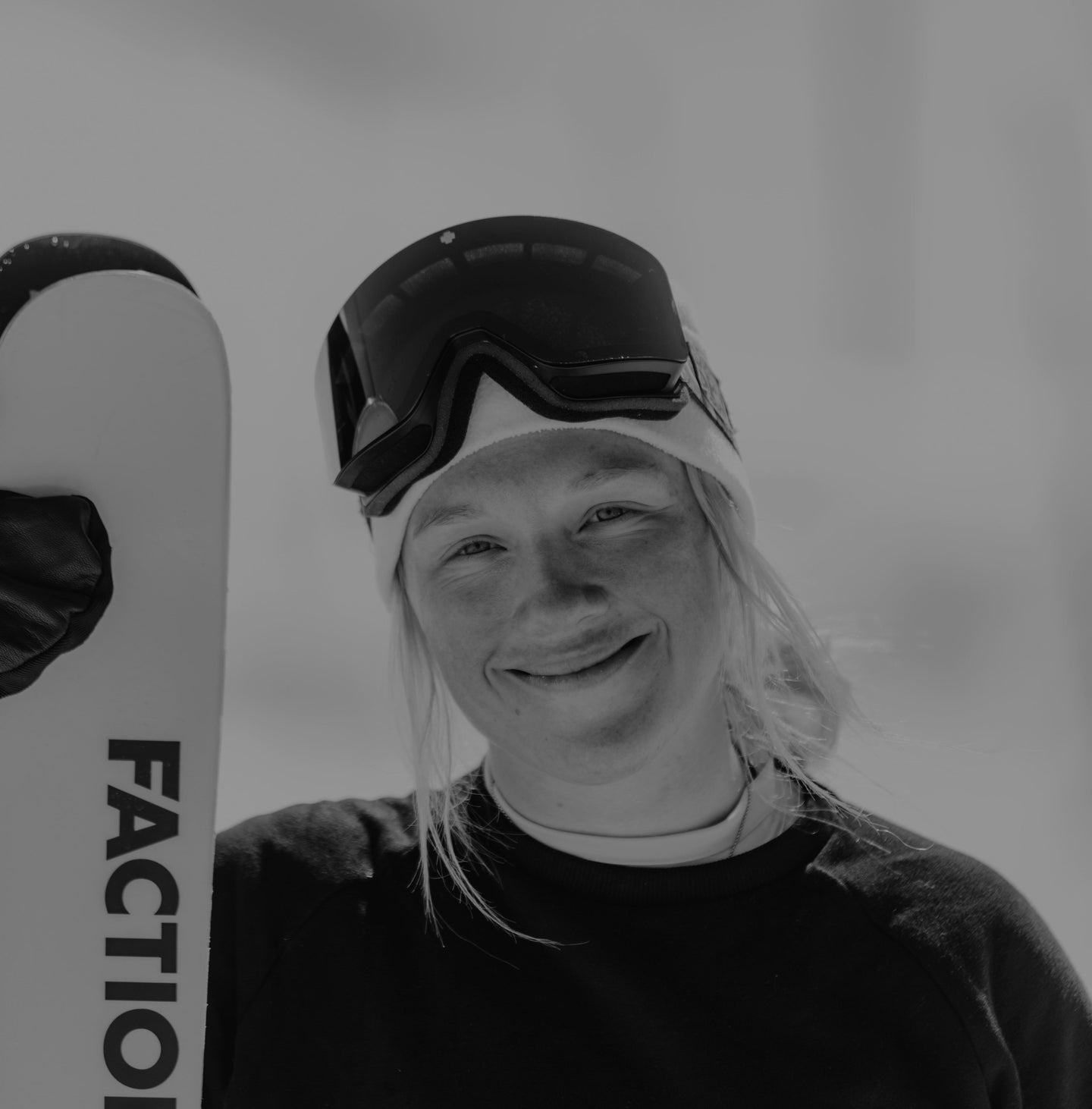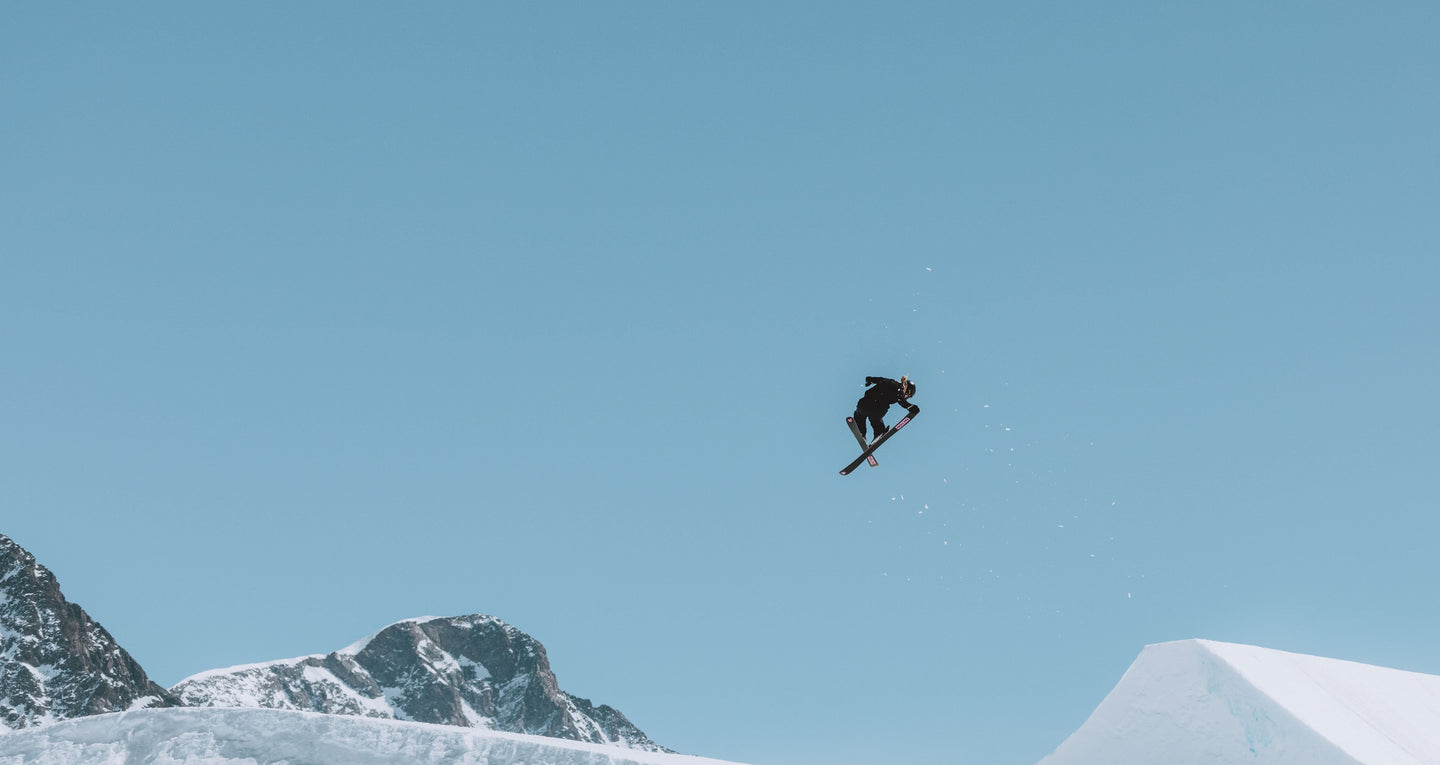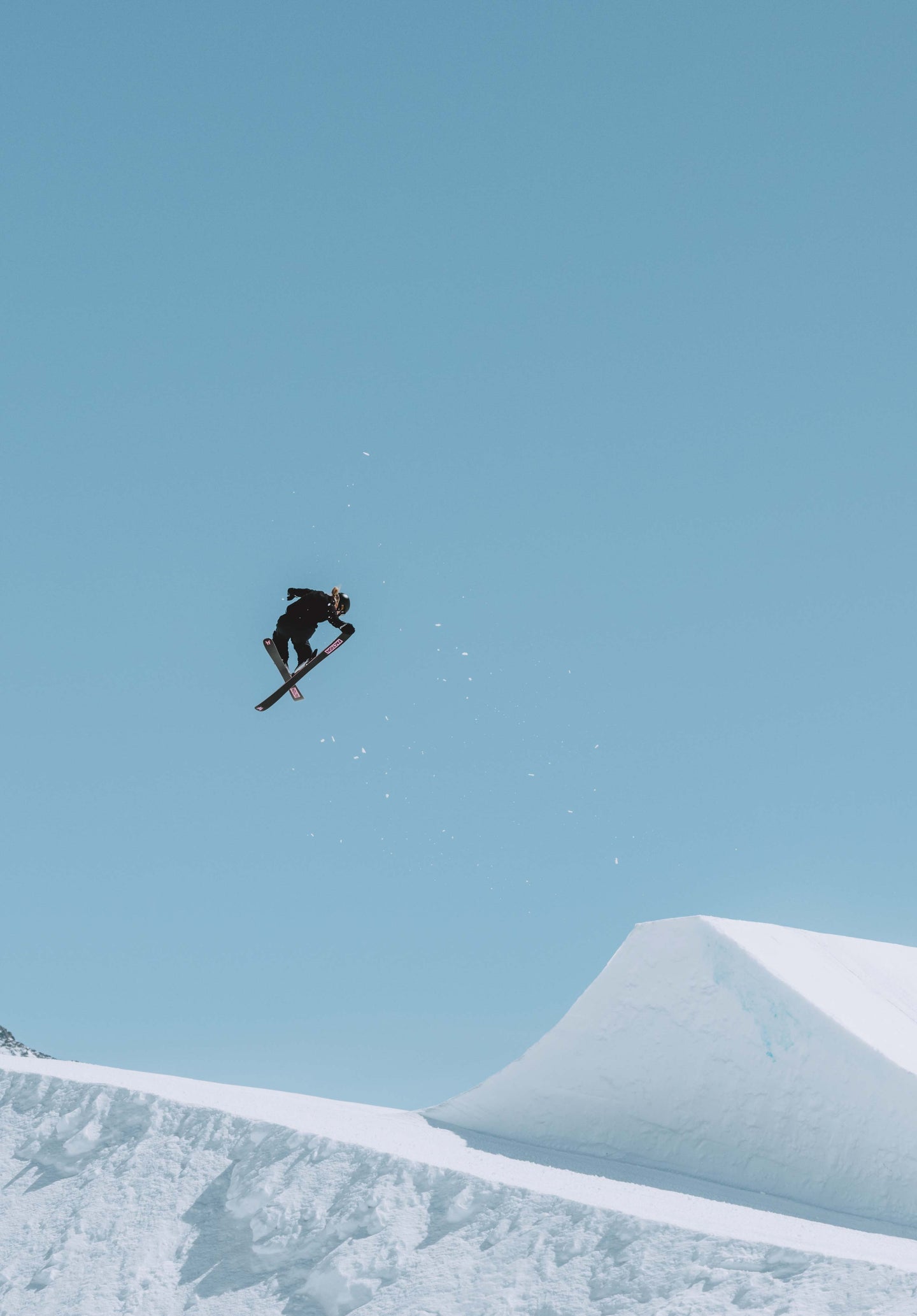 On breaking down barriers:
"I think a lot of factors play into this; maybe it's partly fear and the fact that there aren't as many girls as boys involved in this sport. It's important to find inspiration and friends that you can have fun with and progress with. Skiing is all about having fun, expressing yourself, pushing your limits and being creative. I think what Faction is doing; focusing on women and giving them the hype they deserve helps a lot! It gives us the motivation and drive to continue and gives other girls the chance to look up to their role models. The sport is about so much more than just doing tricks!"
AYAKO KURODA
ON PROGRESSION:
"I think women's skiing has progressed so much in the past few years. We women are always pushing our limits and it has been just amazing to see all the women pushing each other and stomping big cliffs and big tricks!"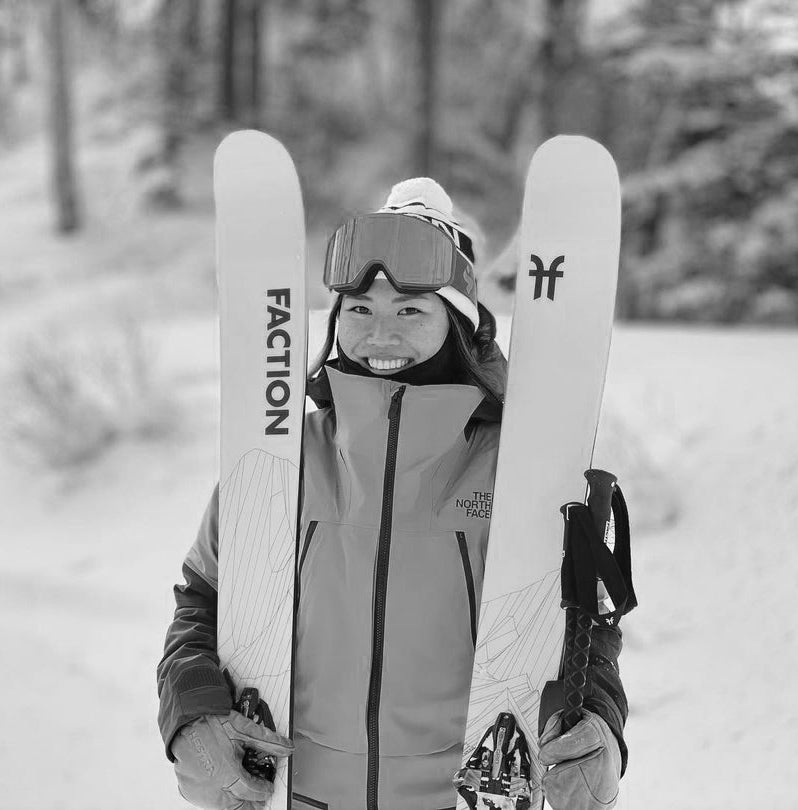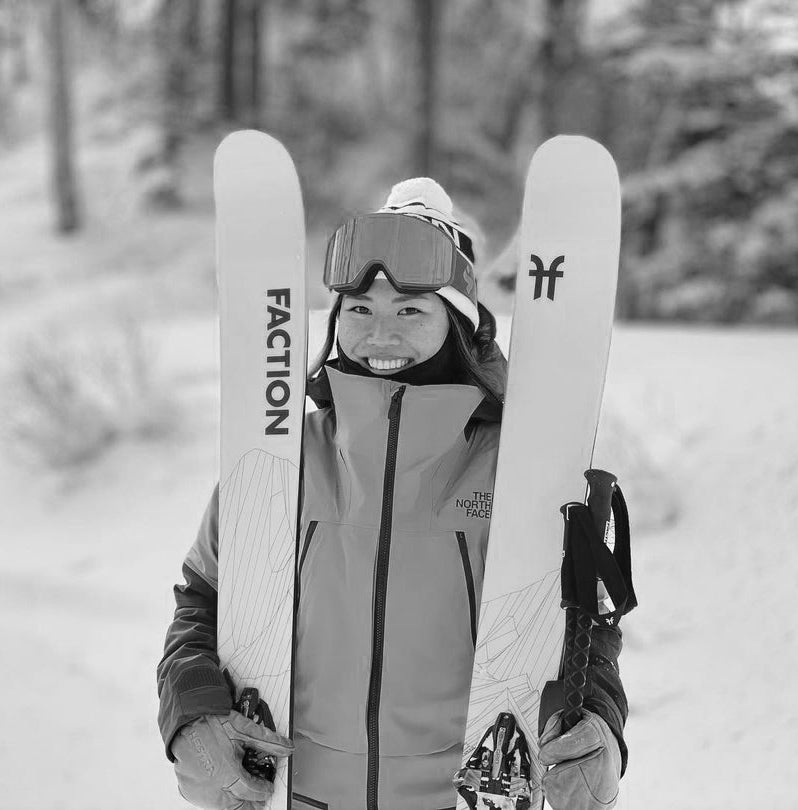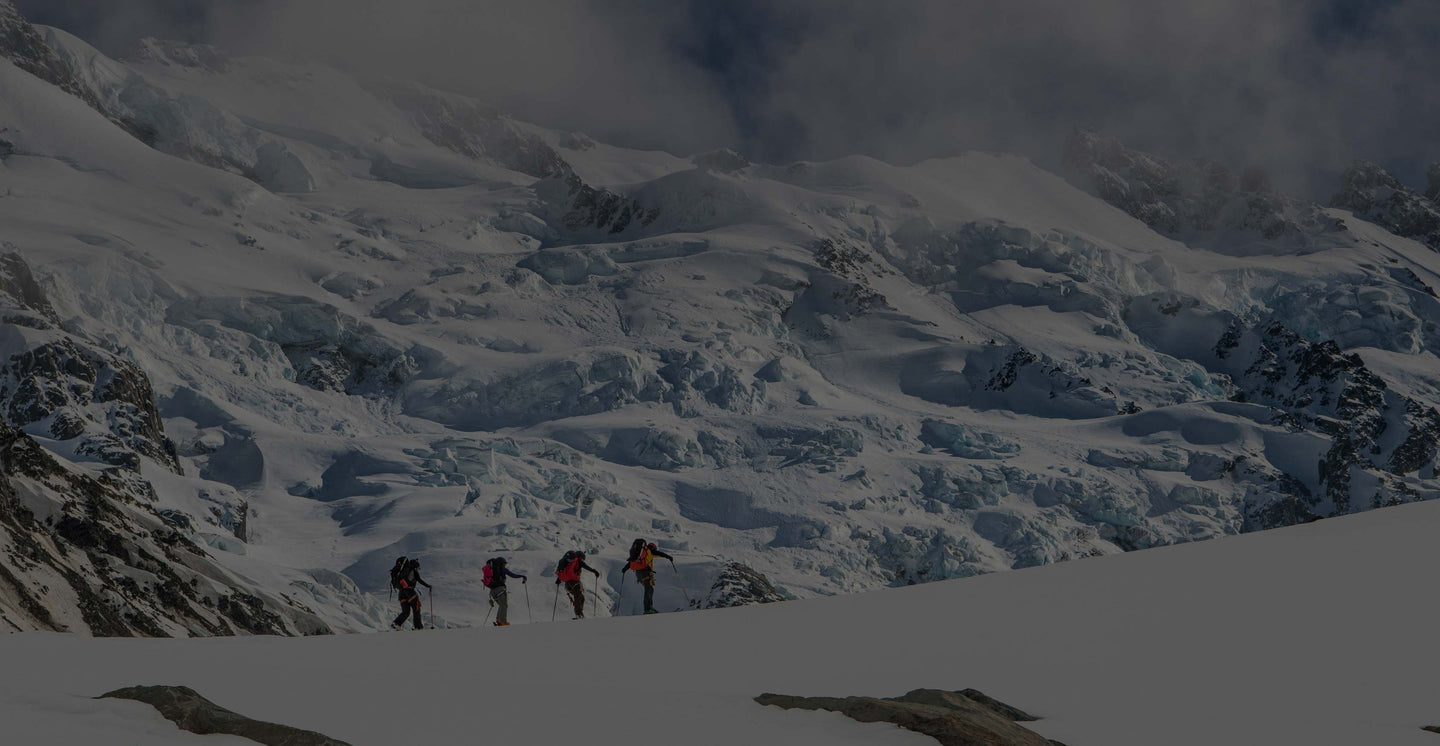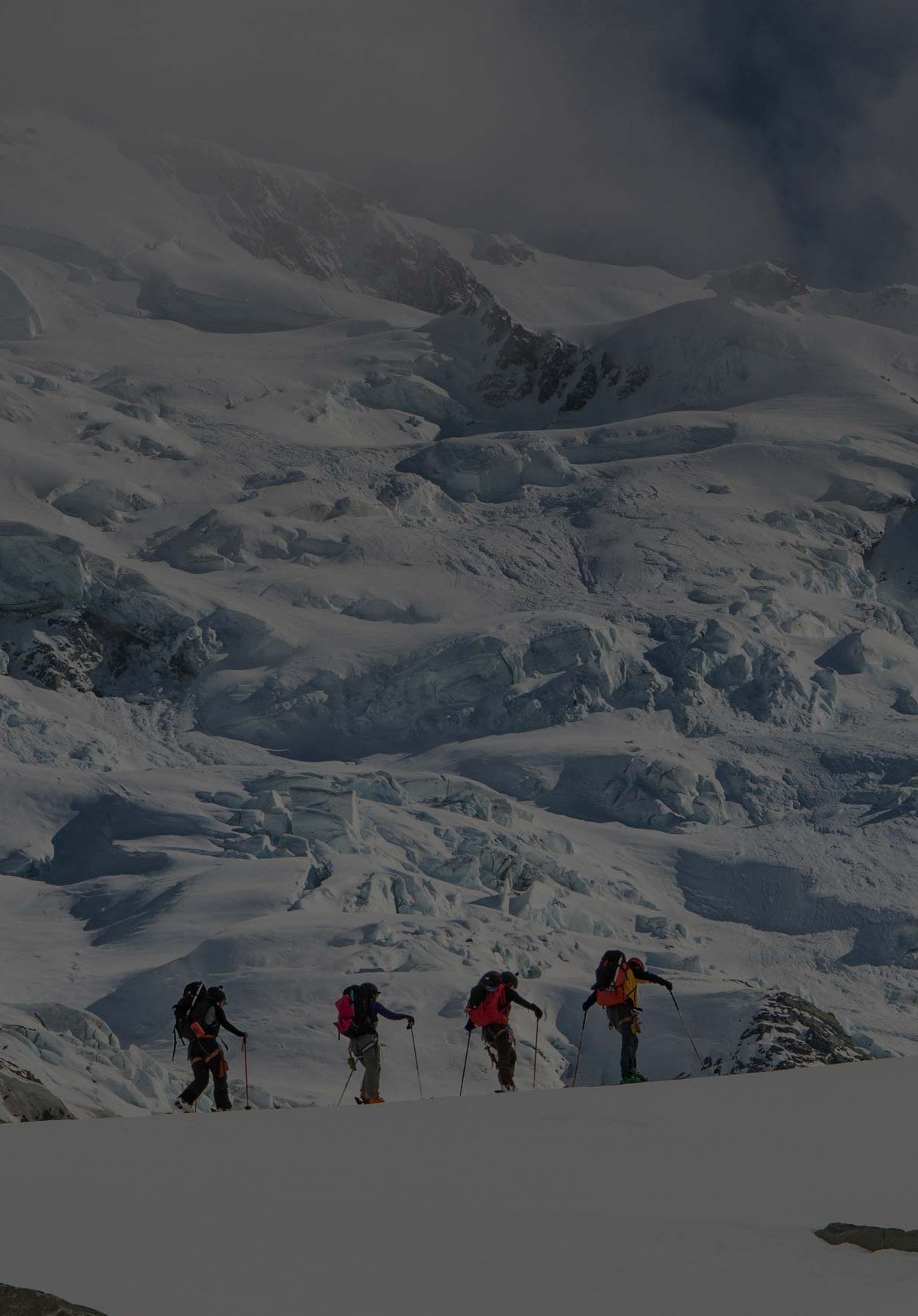 ON INSPIRATIONAL WOMEN:
"All the Faction female athletes inspire me. They are making history and changing the view of the public, making people believe that women can do amazing things too. In freeride skiing, I think Elizabeth Gerritzen and Hedvig Wessel are now big role models. They are putting tricks down that women have never done before on the challenging slopes of the FWT and stomping them."





MARGAUX HACKETT
ON BREAKING DOWN BARRIERS:
"Feeling included goes a long way. I feel like most places are full of boys, so that can be quite intimidating at the start. I think running women-only events would help get things moving in the right direction. I also think that sharing more female content on social media would help make the sport more accessible and show younger girls it's not all about the boys."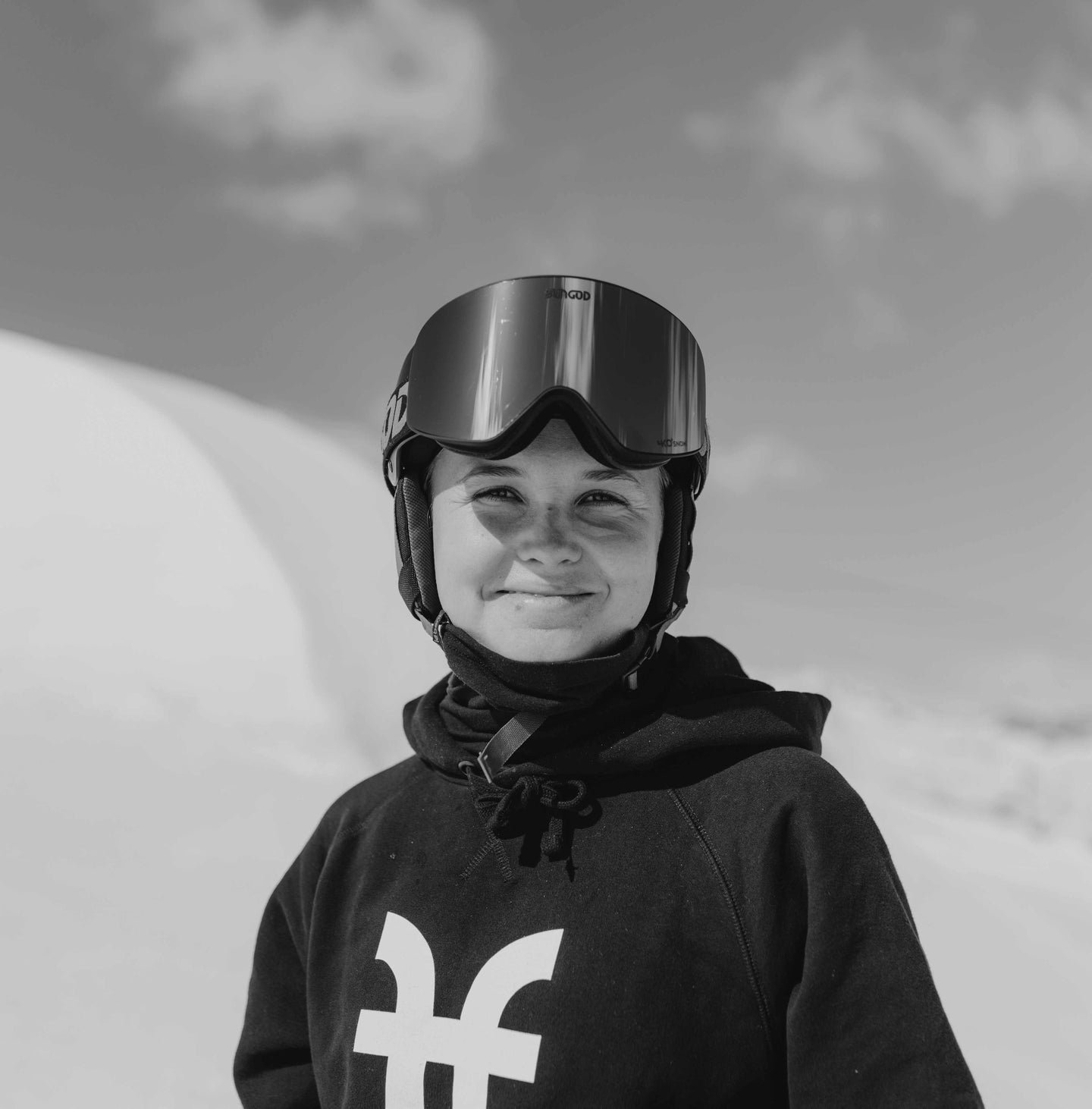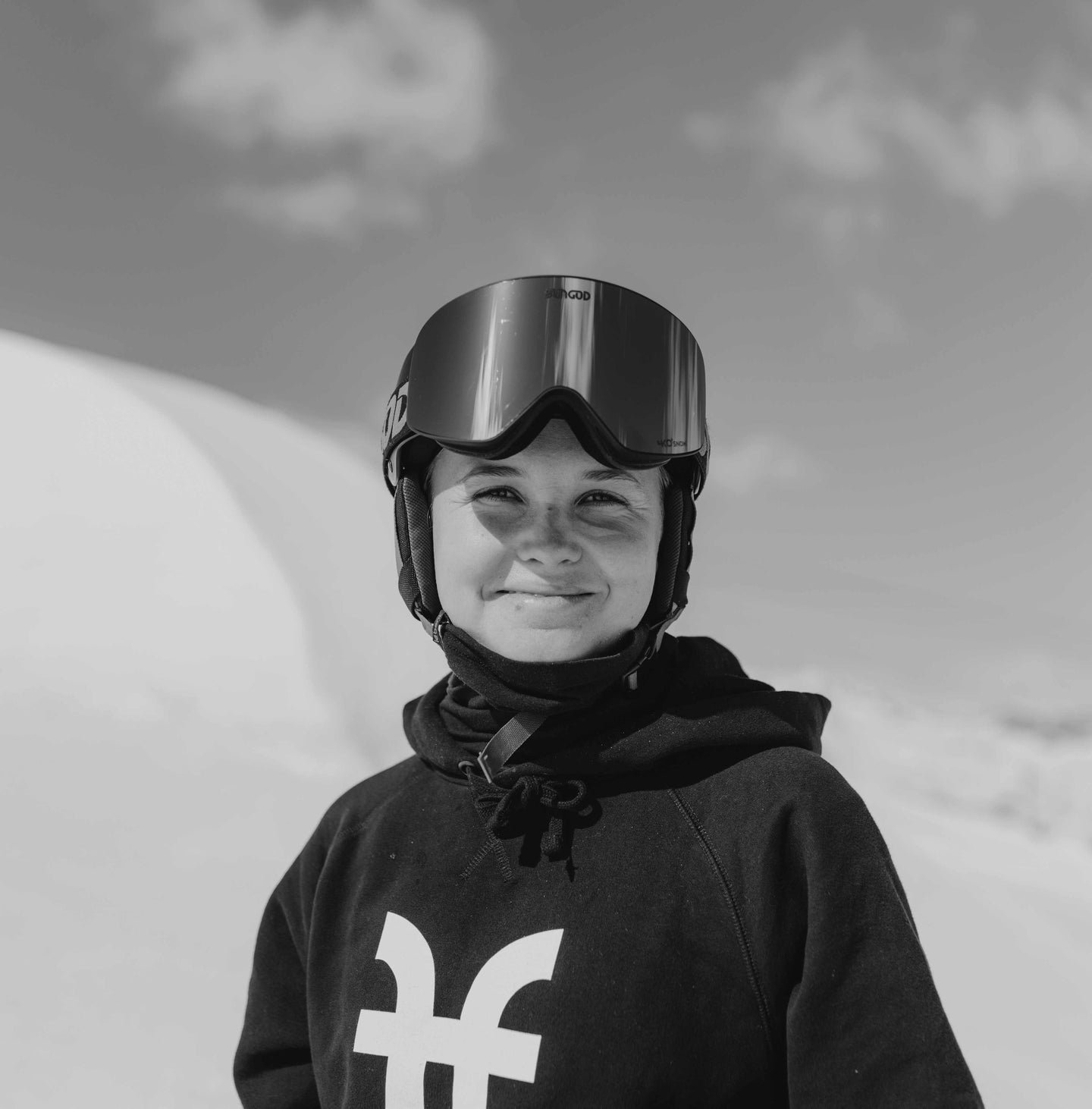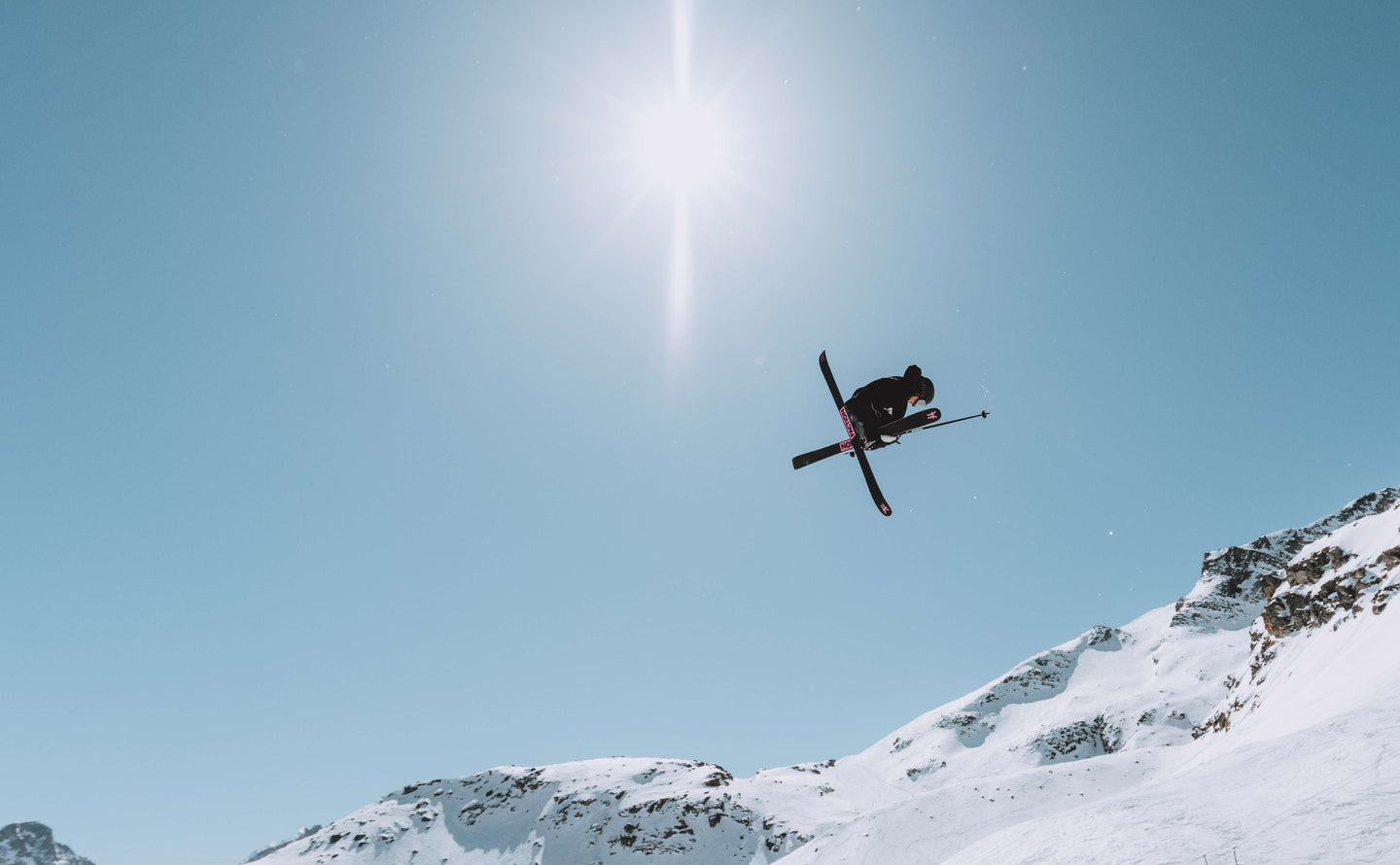 ON THE FACTION WOMEN'S TEAM:
"The Faction women's team definitely feels like a nice community. Most of the girls are some of my best friends now and that's thanks to the opportunities we were given to film all together. I believe we push each other to be the best versions of ourselves. Even when we compete against each other, I think at the end of the day we are stoked to see each other succeed and to see the sport continue to grow in the right direction."




YANG RUYI
ON MOTIVATION:
"During the past year, female athletes keep breaking world records, I feel like there's no limit. I am also constantly breaking my own limits to try new tricks; I think girls can achieve this, girls are not weak at all. My most exciting moments are when I succeed in trying out new tricks, and show my best skiing in competitions. I want to prove to more people what I am capable of. "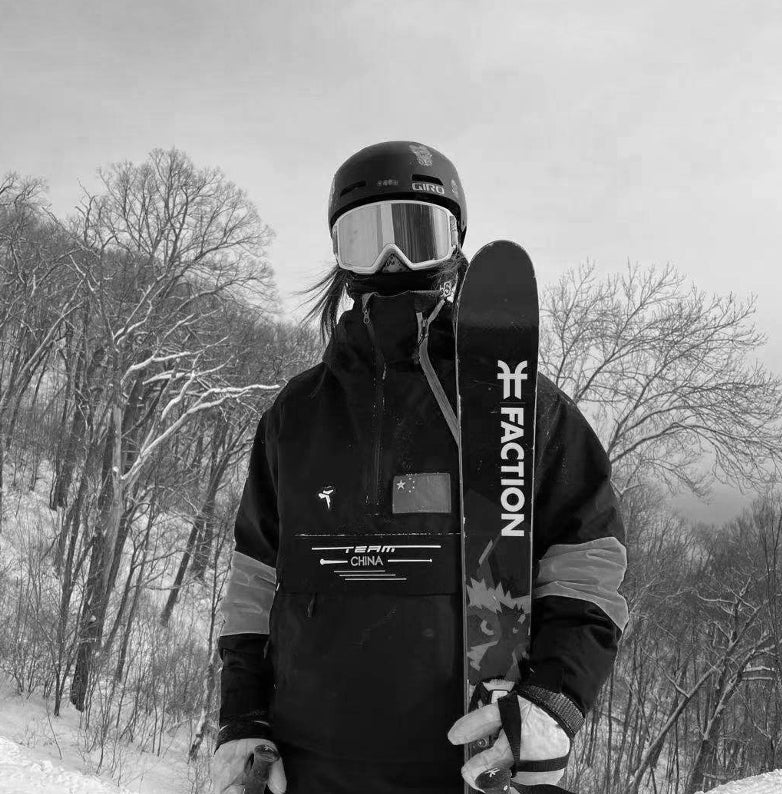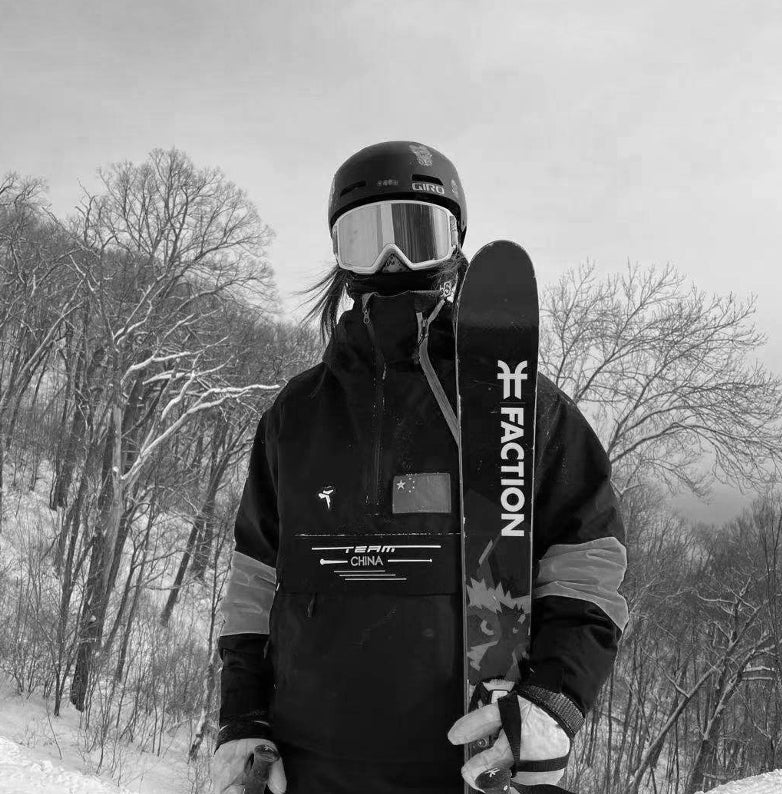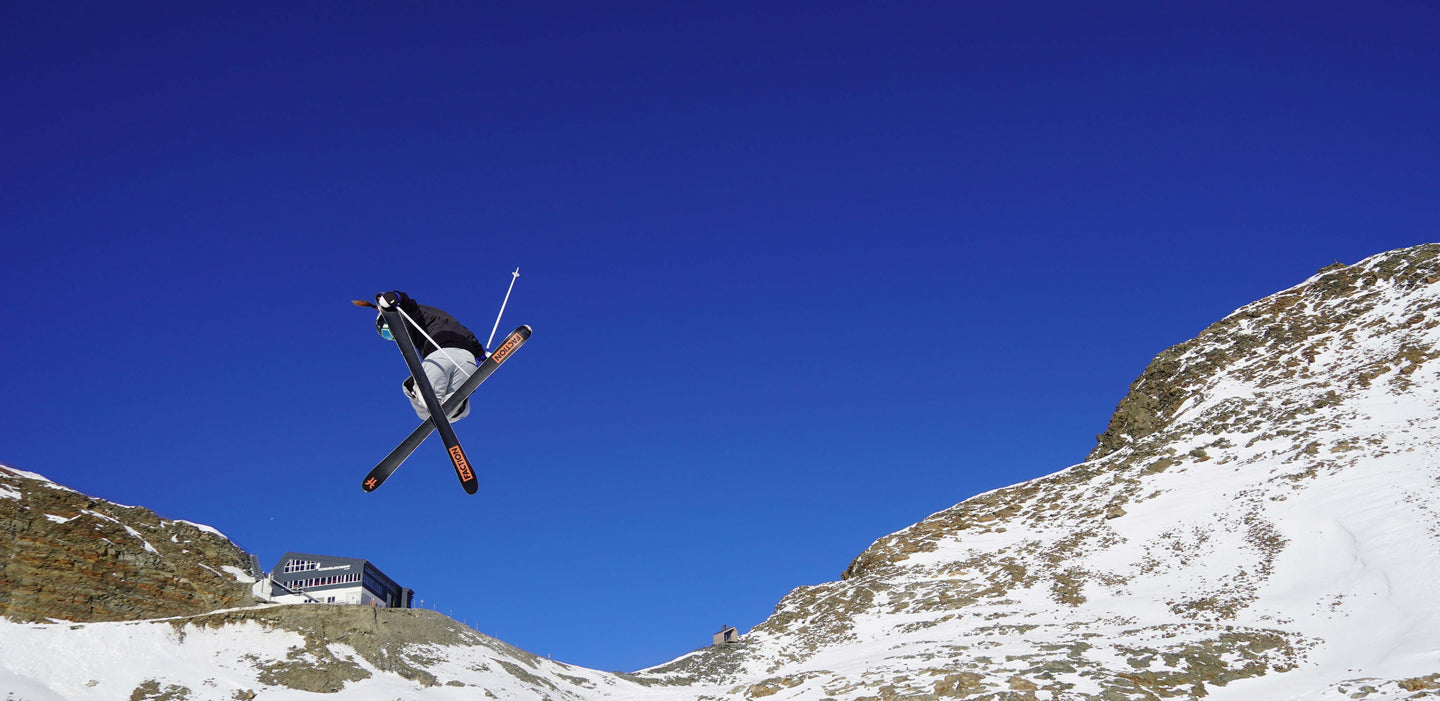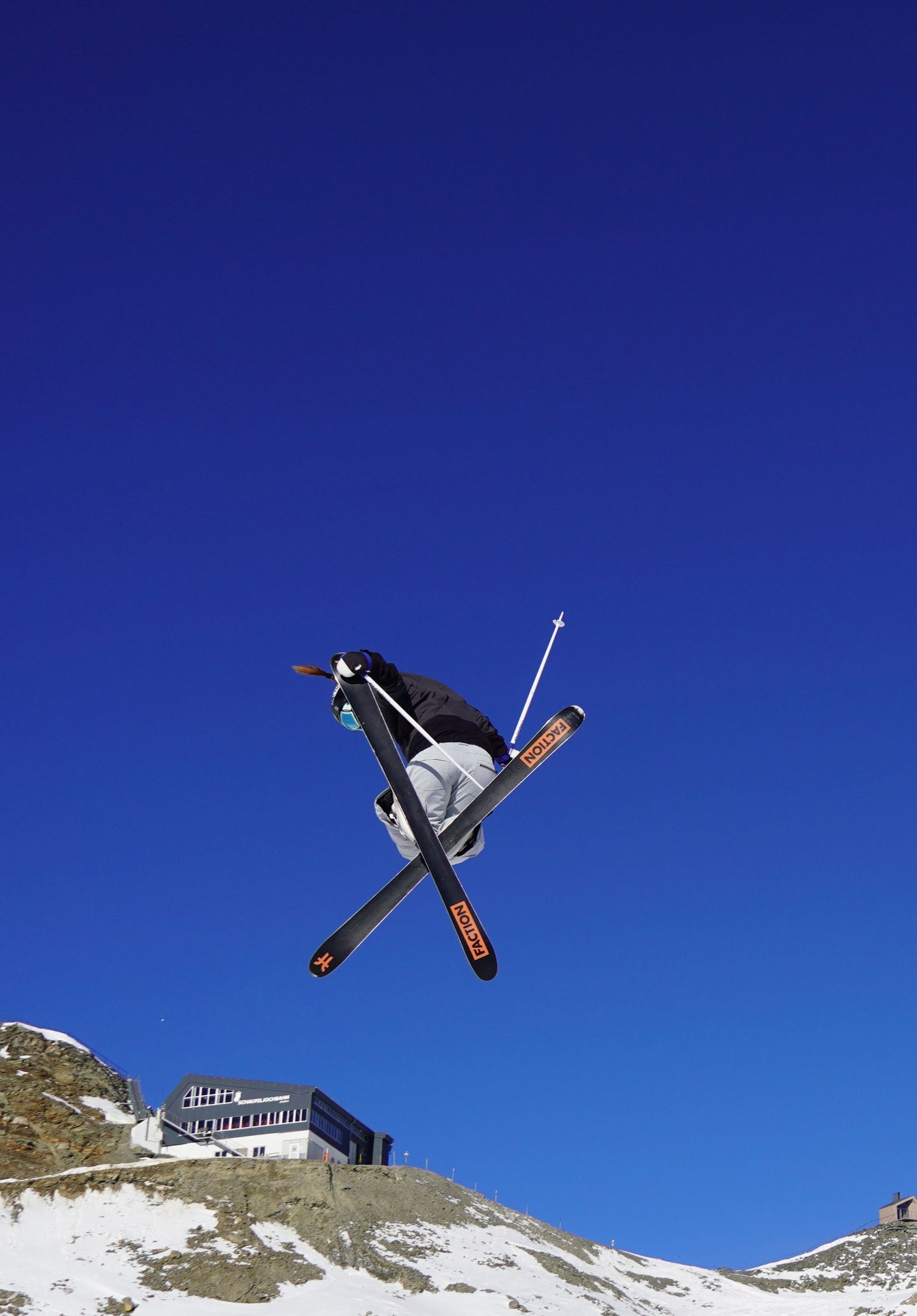 ASTRID CHEYLUS
ON PROGRESSION:
"I think that women's freeride skiing is evolving more and more because girls want to advance their sport and show that it's not just for boys. We have our place, we each have our own style and we can all send tricks and big cliffs as well. I also think that there is a good atmosphere between all the girls, so it pushes us to shred together, to be motivated and to trust each other."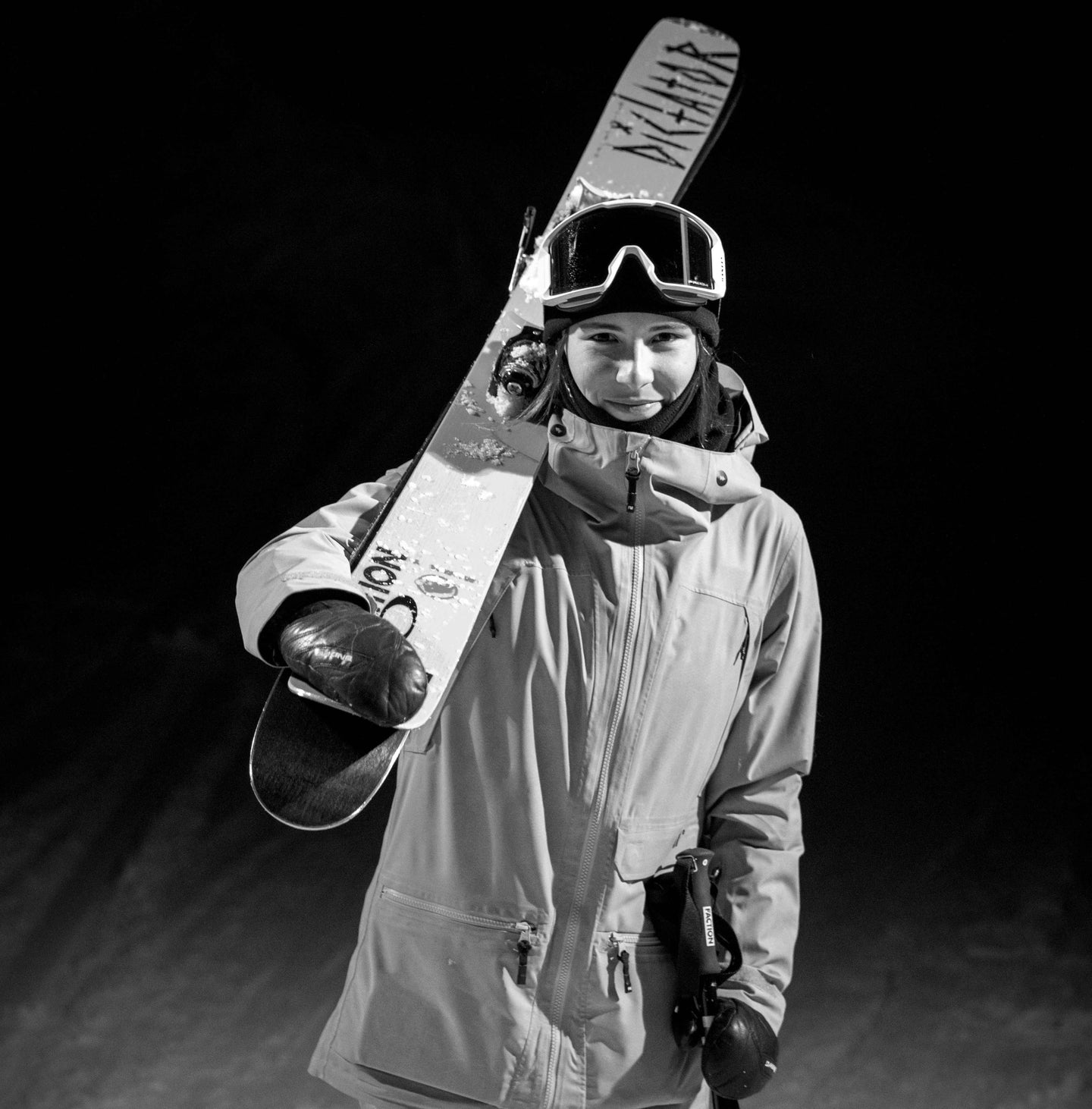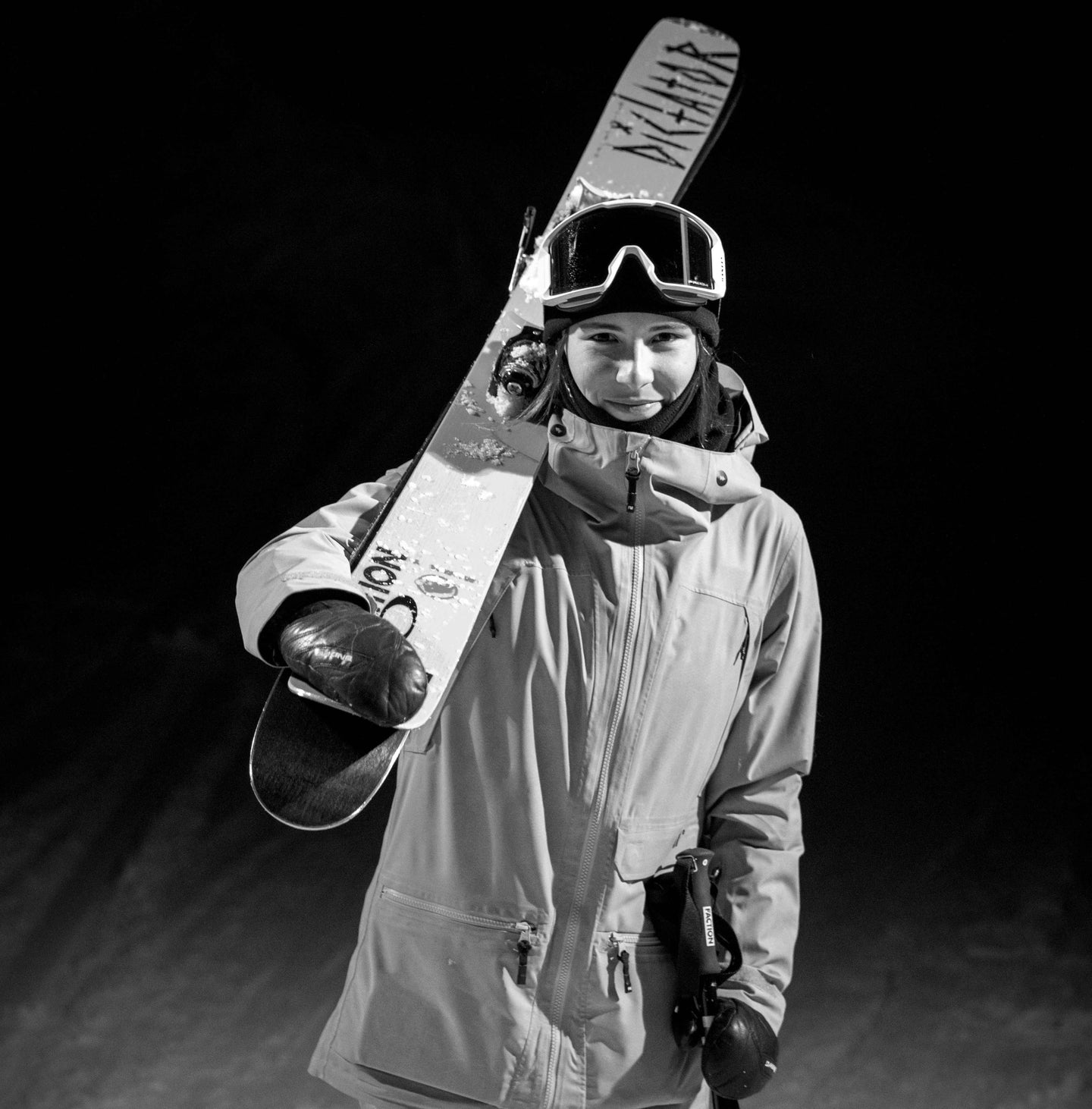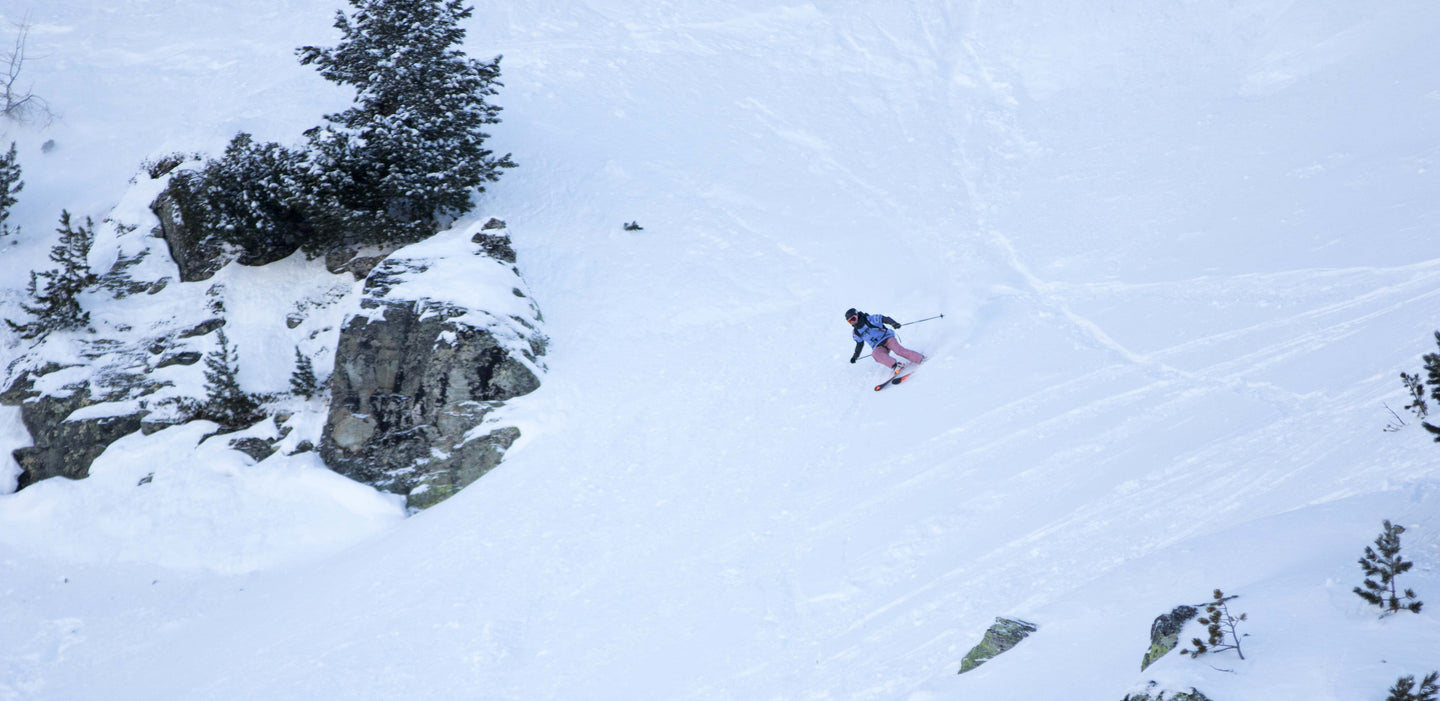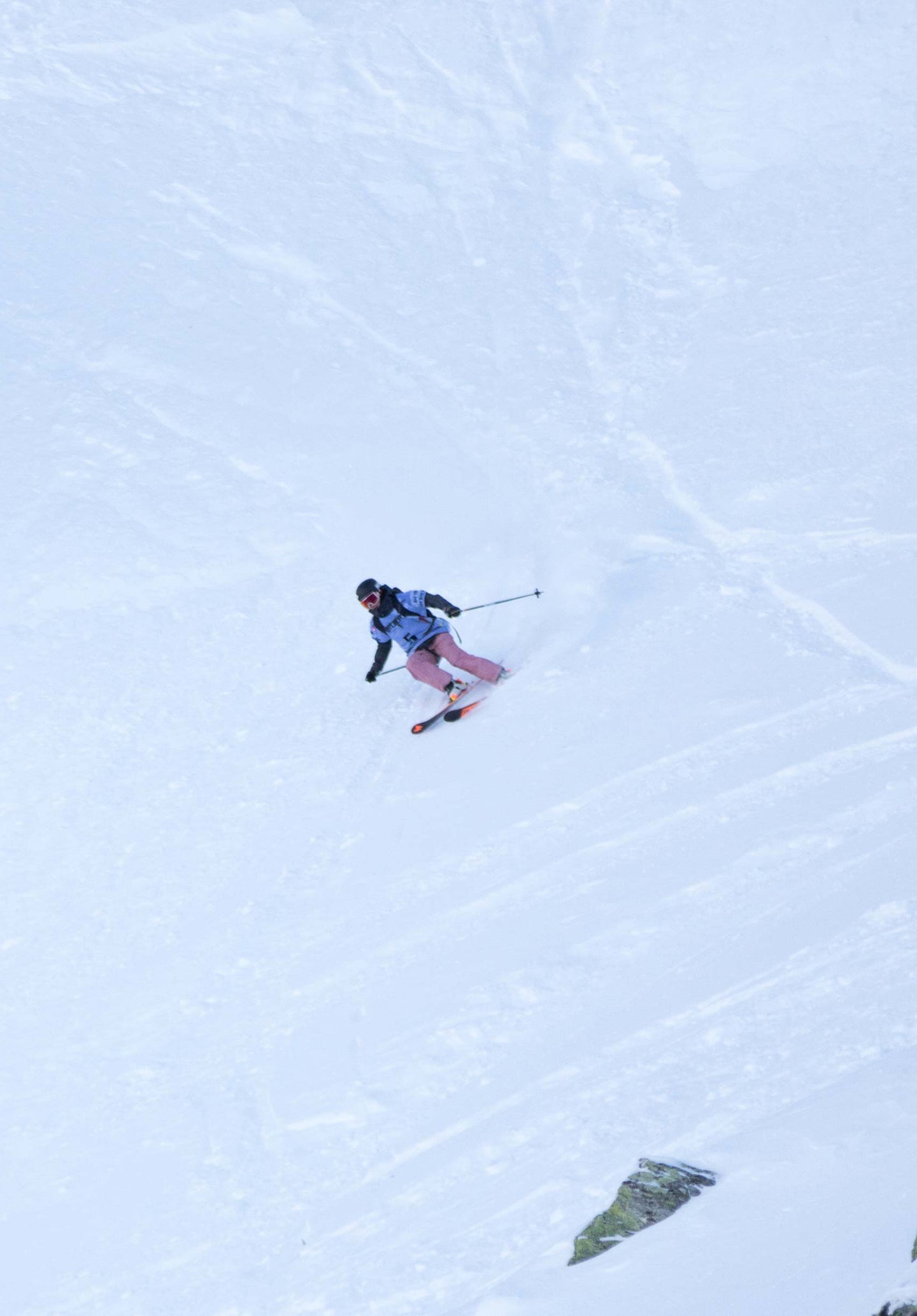 REIMI KUSUNOKI
ON PROGRESSION:
"Women's skiing level has definitely progressed! There aren't that many female backcountry skiers in Japan but I feel like it is going to increase in the future. Women are often thought of as not good enough but they are strong, sometimes stronger than men. I grew up with older brothers and I skied with them which was really good for me and helped me to progress my skiing."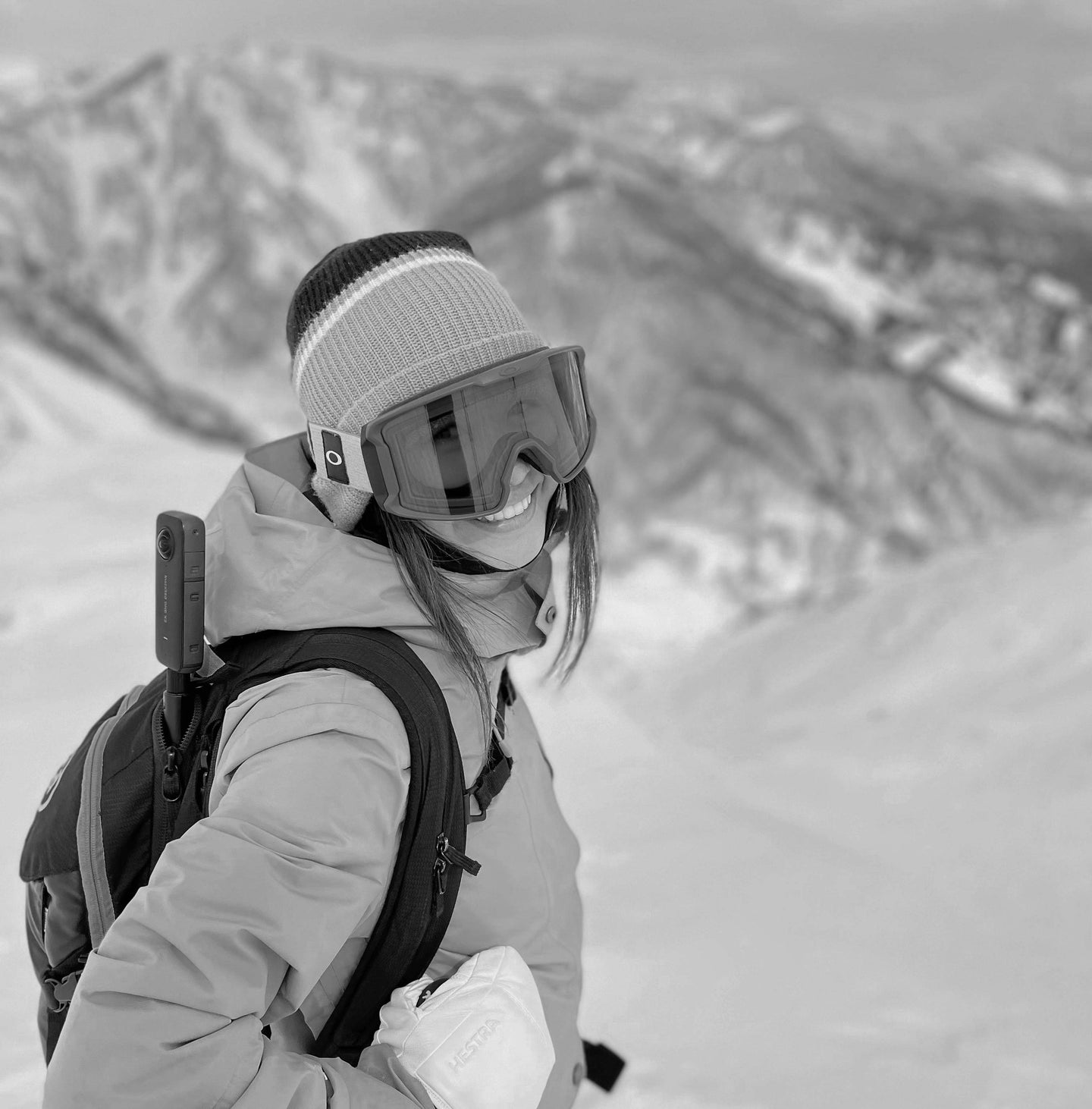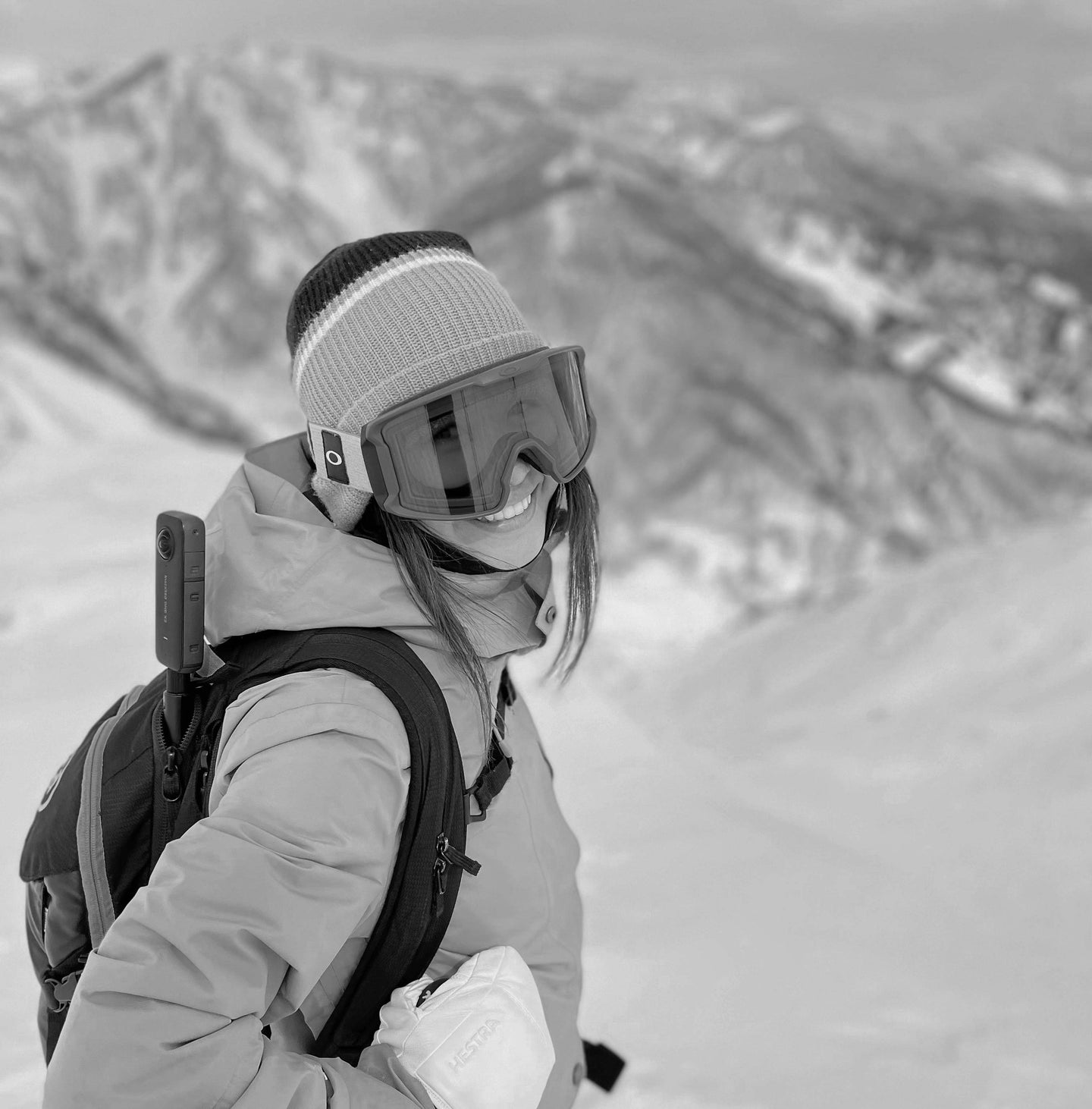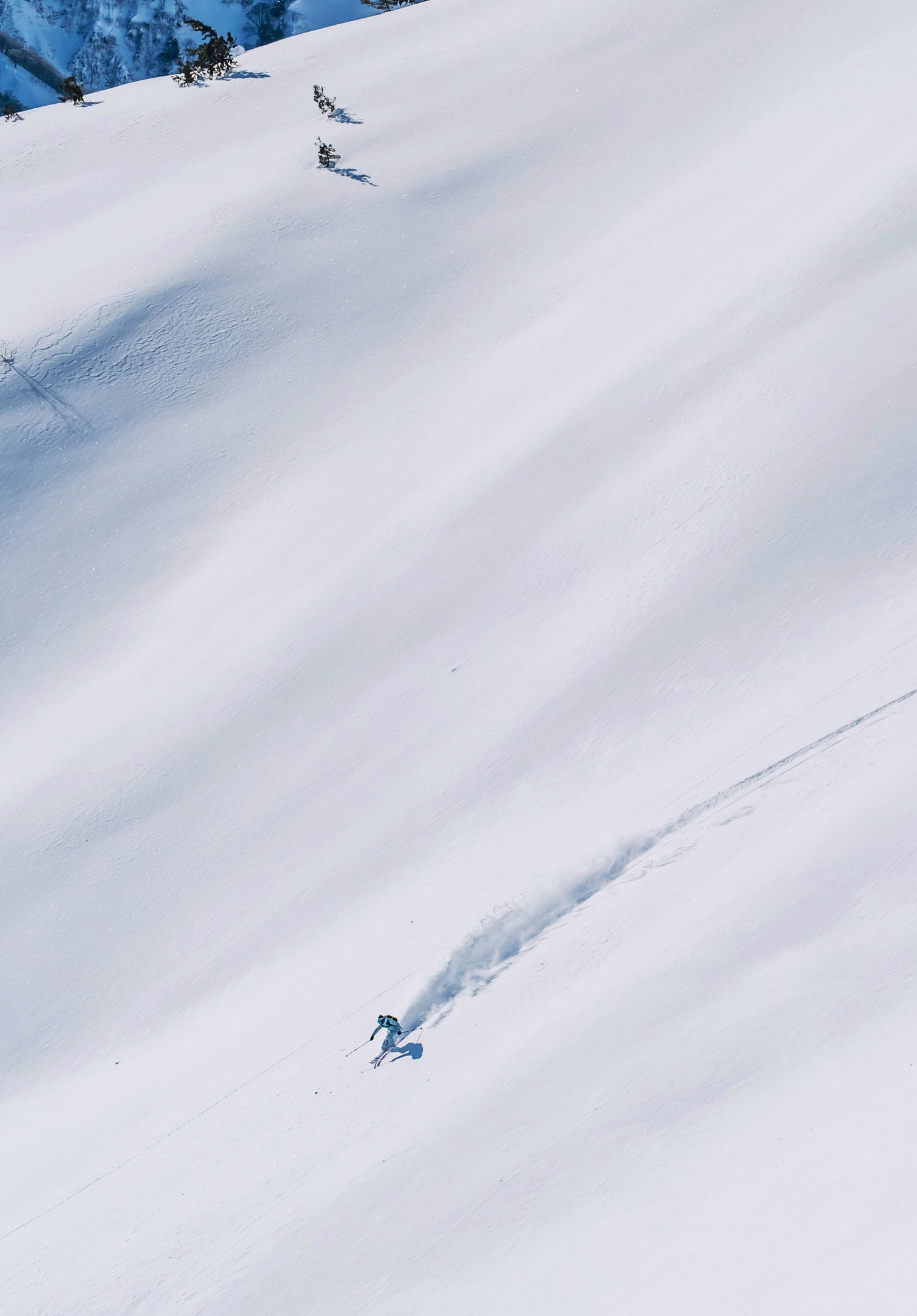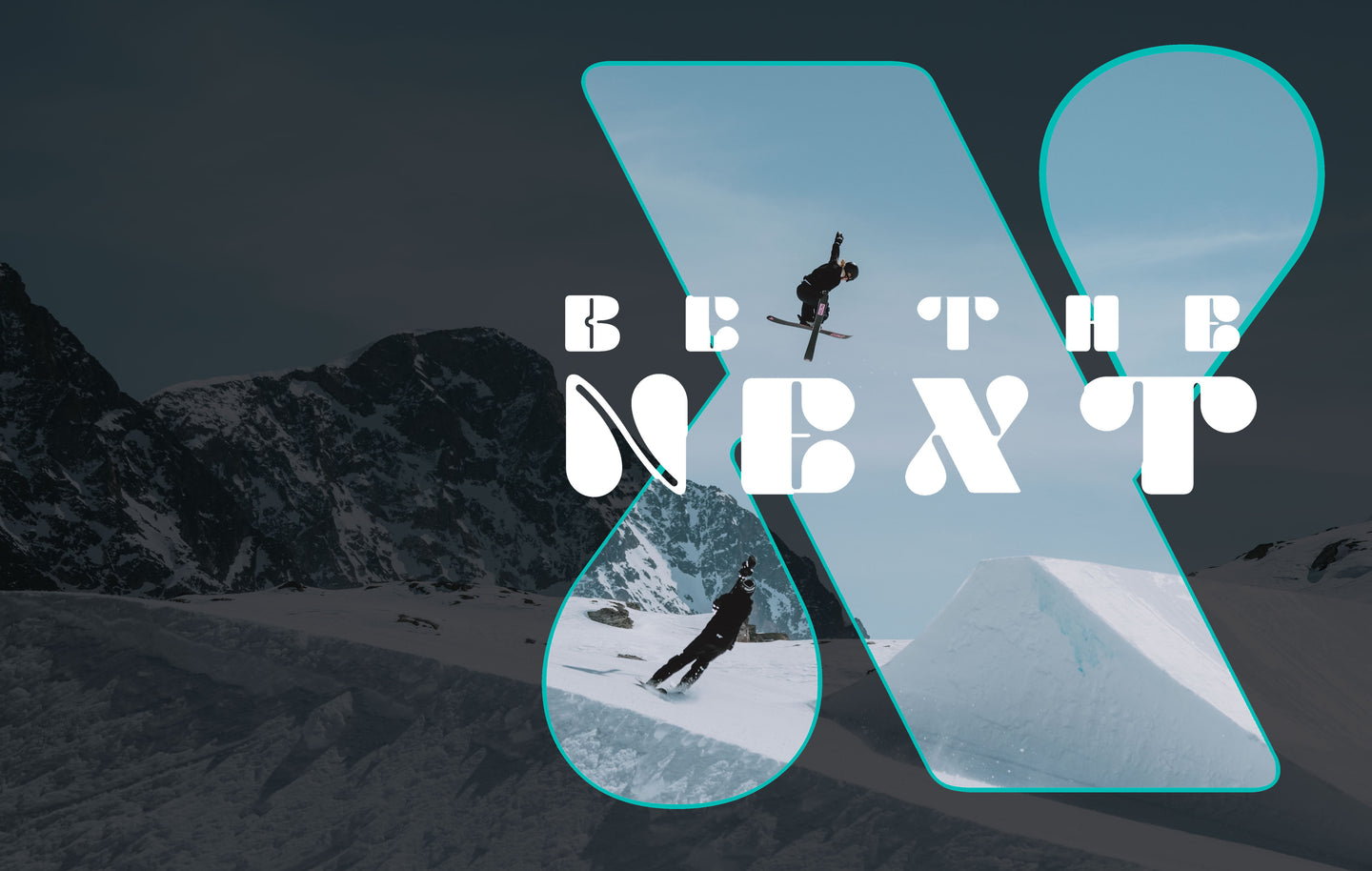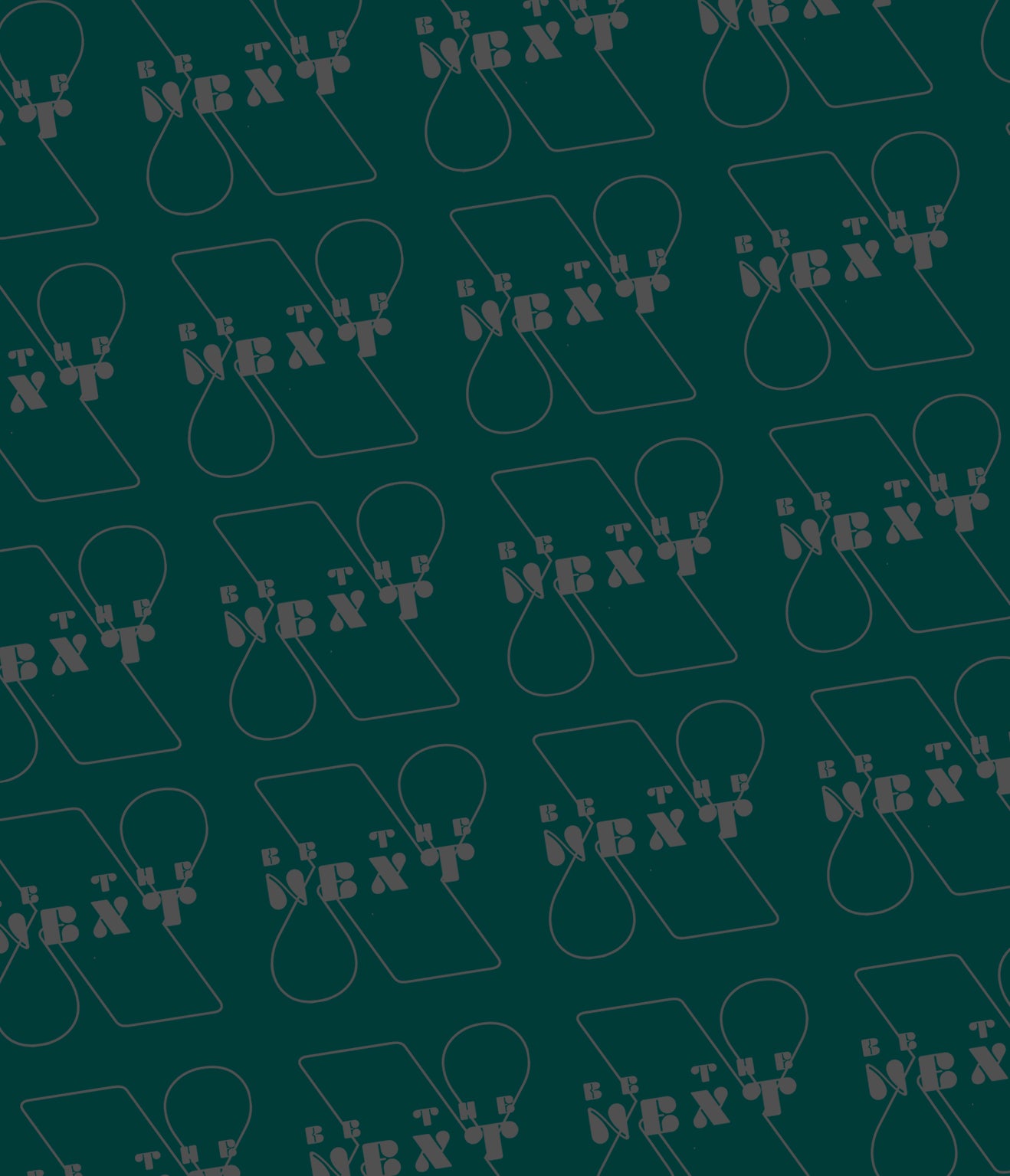 WOMEN'S SKI EDIT CONTEST
Inspired to put your mark on the progression of women's freeskiing? We're on the hunt for the next generation of talent to join the Faction team. If you're a passionate park skier, backcountry ripper, or fearless freerider, we want to see your skills in action.

FIND OUT MORE
THE X SERIES
Faction's X Series celebrates women in skiing.
The X is a tribute to the undeniable X factor of women riders, role models and champions. Boundary-breaking skiers push the sport to new heights riding X Series skis which feature the exact same world-class construction and performance as Faction's unisex models with strong, popping colors. The X represents more than medals and award-winning skis: It's a powerful community inspiring the next generation of female freeskiers to express themselves both on and off the mountain.
DISCOVER ➭


This article was composed and curated by the many women of Faction, from the outdoors to the office.

Happy International Women's day!