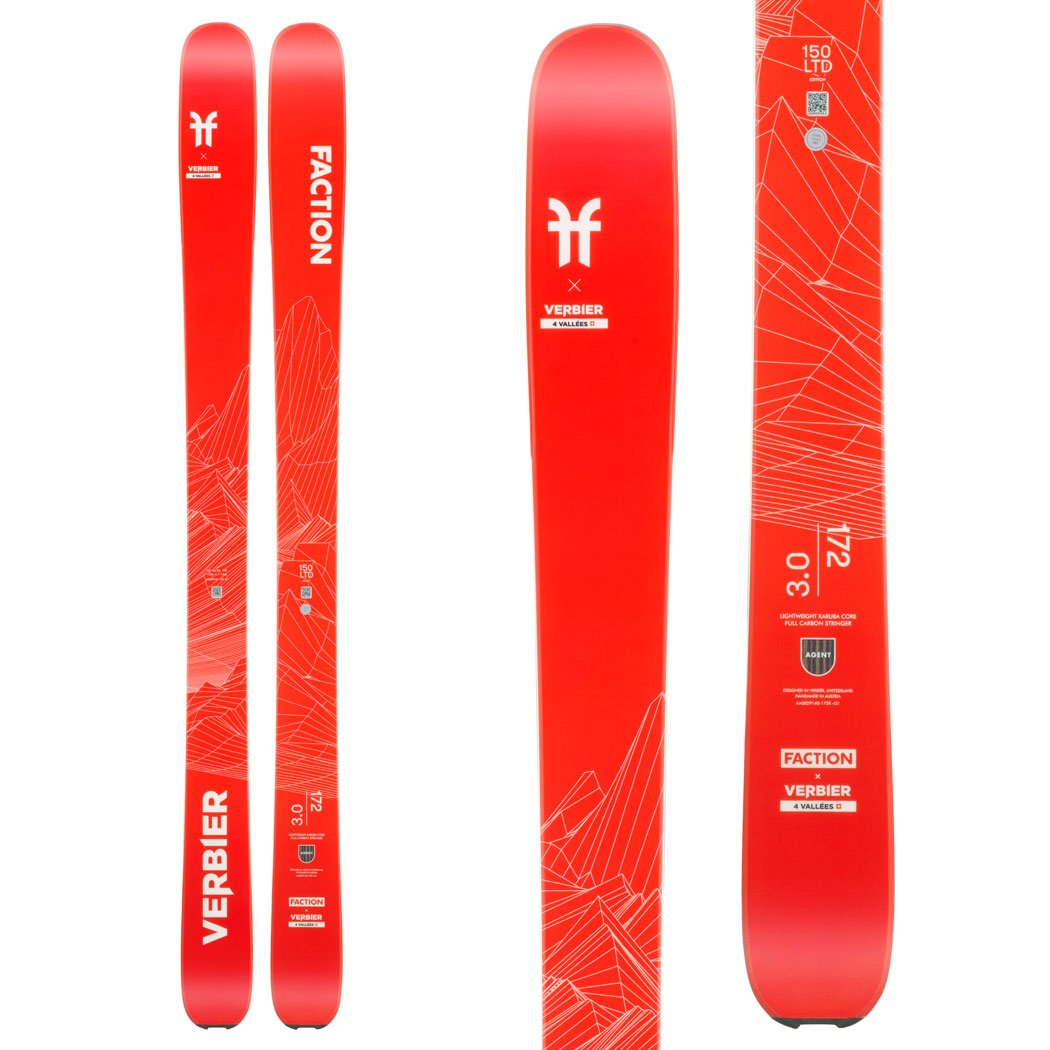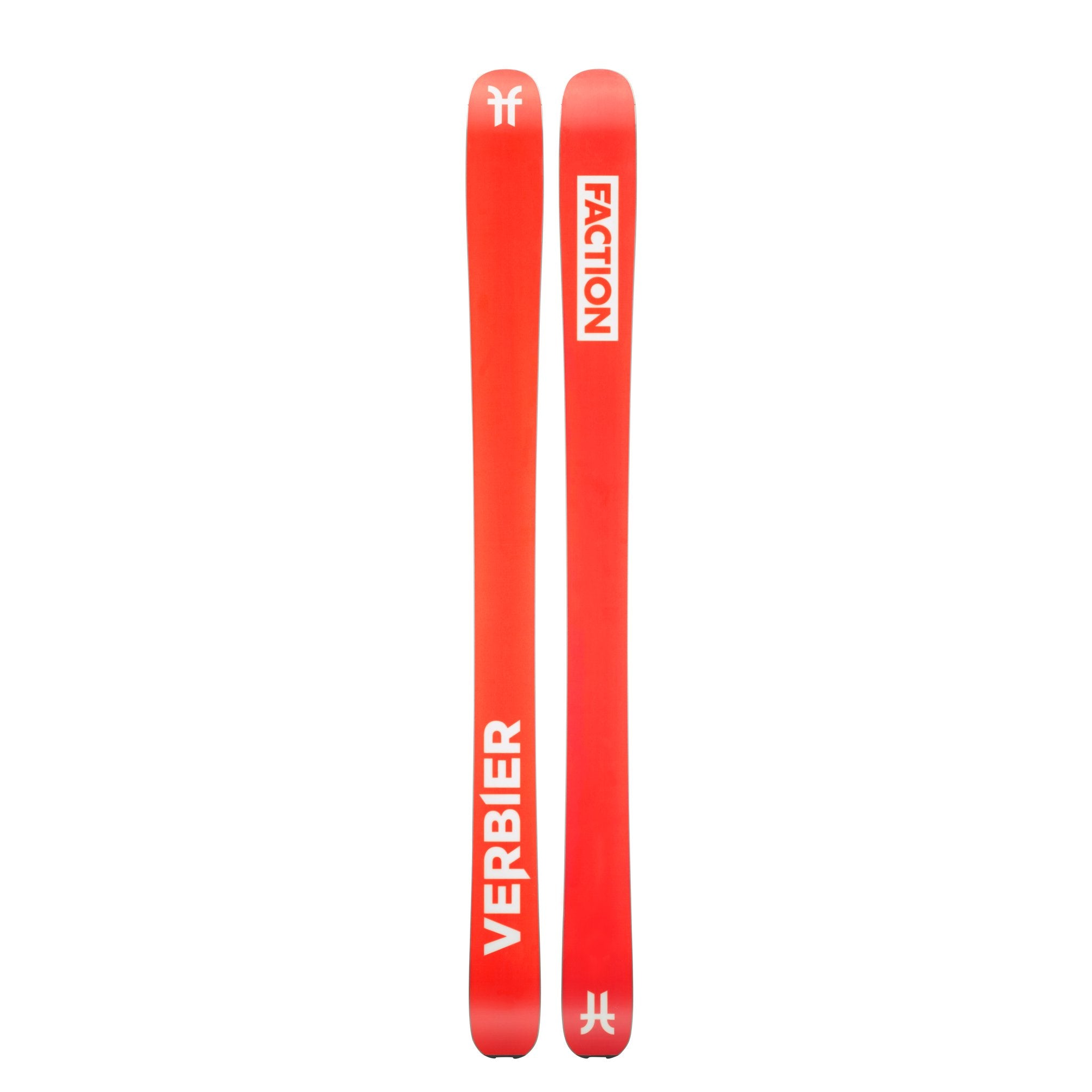 Agent 3.0 Verbier Collab
134/106/124mm
$899
Characteristics
Touring - Freeride - Big Mountain
agent series
3.0
Tech Details
radius 21m @ 180cm
weight 1740g @ 180cm
tip 134mm
waist 106mm
tail 124mm
We collaborated with our home resort of Verbier to create a stunning, limited-edition ski: the Agent 3.0 Verbier Collab. Sporting both the Faction and Verbier logos, this unique model emanates pride in our roots; our global headquarters is located just a stone's throw from the gondola at the base of the famed Swiss resort.

The Agent 3.0 Verbier Collab will be sported by many of Verbier's ski patrol — skiers who require a durable ski that stands up to abuse, and also a lightweight ski to ensure their legs are fresh from first-chair to last call.

The ski features Verbier's signature rouge color, a vibrant hue which provides patrollers with great visibility when responding to accidents and securing the slopes. The mountain featured on the topsheet is the famed Bec des Rosses, home of the Freeride World Tour Finals — its towering peak is visible from our office.

2 year warranty
We offer a 2 year warranty as standard. Built to last.

30 day return policy
30 day return policy applies to all unused products.

Expert SIZING help
We can help you with any sizing issues and fit questions.

Always Happy To Chat
We can answer any of your questions between 9am - 5pm GMT.